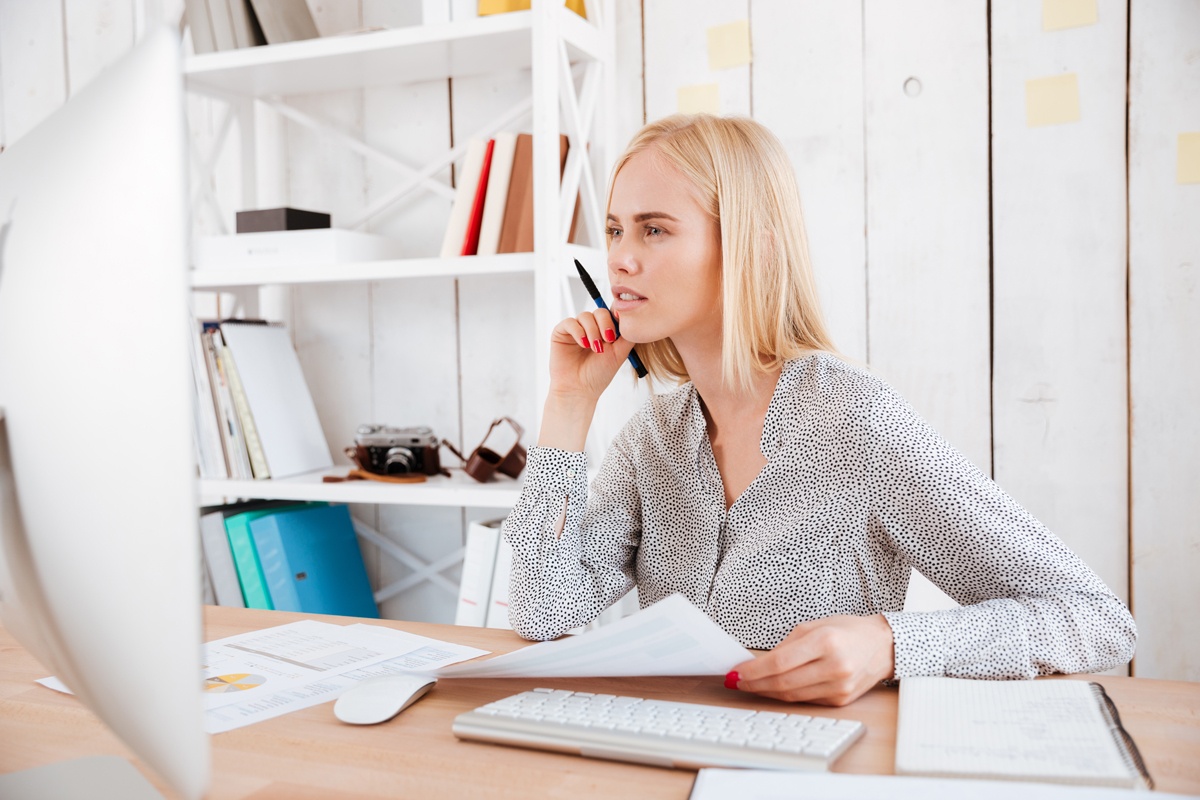 Knowing the 3 signs you need to upgrade to QuickBooks Online Advanced (QBOA) is important. As you probably were aware, QBOA is Intuit's most elite online accounting solution. It is a solution that is truly designed to take growing businesses to the next level. When properly integrated into a company's infrastructure, QBOA delivers amazing results. QBOA works smarter with deeper insights, is organized for peace of mind, and completes tasks that matter faster.
However, knowing the signs to watch out for, that indicate the right time to upgrade, is not common knowledge. There is very little information available online that clearly states when one should upgrade. Plenty of salesmen will tell you that the time to upgrade is NOW, but that is not necessarily the case. Because of this gap in available information, we decided to write a helpful blog to shed some light.
Our experts suggest you ignore these blanket sales statements and focus on identifying the signs that indicate that you're ready. Read on to learn more. Here are 3 signs you need to upgrade to QuickBooks Online Advanced!
Is it Time to Upgrade to QBO Advanced?
We're committed to helping you get to where you want to be!
We offer unmatched pricing and superior services. When you need to upgrade, Talk with an Expert!
Talk with an expert
Preface: What is QuickBooks Online Advanced?
QuickBooks Online Advanced (QBOA) is Intuit's most elite online accounting solution. We said that already, right? But what does that mean for you? It means that it is Intuit's top-shelf solution for a certain group of businesses that need:
A highly secure, easy-to-use cloud-based accounting solution, and
Intuitive, heavily automated features and functionalities required of a growing medium-sized enterprise.
Additionally, this group of businesses is quite similar in size (10 to 249 employees) and challenge-sets that require:
Access anywhere, anytime, and on any device.
Simple-to-use, customizable, Smart reporting and dashboards.
Heavy workflow automation and batch task completion.
Room to grow – up to 25 users included within the subscription.
3 signs you need to upgrade to QuickBooks Online Advanced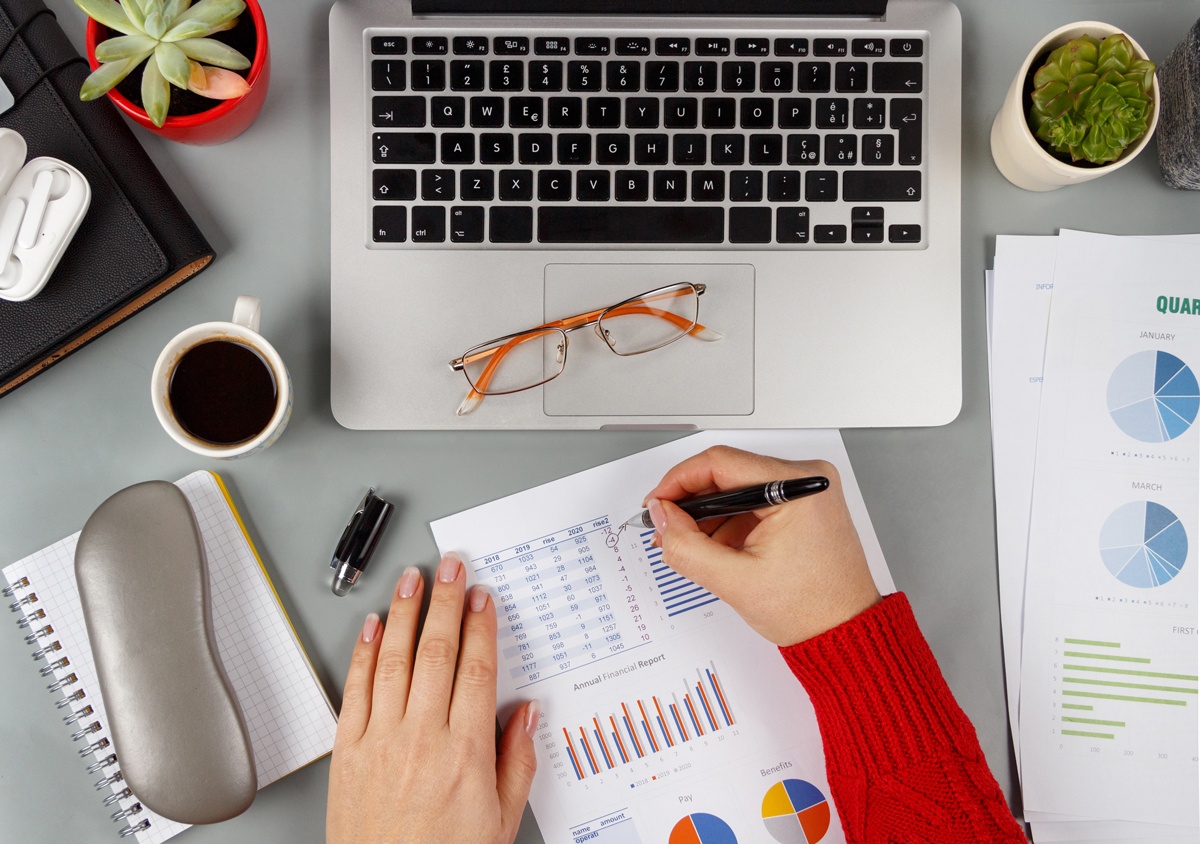 1) You Need to Improve Reporting & Actionable Insights
Let's face it, whether we like it or not, reporting is very important, especially in today's competitive marketplace. Reliable reporting can even mean the difference between success and failure. With the stakes being so high, how can business owners afford not to have the most reliable data? Additionally, it's not just data that you need. While reliable data is the key ingredient in reliable reporting, data manipulation, mapping, modeling, and presentation is the recipe. Then data can be used to retrieve actionable insights. So, there it is…having reliable data is just the first step. But, how do you manipulate, map, model, and present that data? And, how do you retrieve actionable insights from your data if you do not know how to best apply it?
Enter Smart reporting powered by Fathom! Smart reporting simplifies these processes for you so you do not have to be a data engineer/analyst. This means you can maximize your benefit from your data without having to spend years learning and developing technical skills.
With Smart Reporting powered by Fathom, you can:
Make better business decisions by tracking and reporting performance data with customizable, presentation-ready reports and custom dashboards
Focus on key drivers of revenue streams and cash flow with pre-built dashboards
Examine metrics on the fly, directly from within the dashboards
Custom-fit your business insights with up to 48 custom fields across customer, sales receipt, vendors, and more
Add enhanced custom fields to filter, report, and display the key data fields that matter to your business
You can also take advantage of QuickBooks Online custom chart builder to customize existing and create your own dashboards:
Automated and customizable revenue streams dashboards
Keep a pulse on your top moneymakers at all times
Focus on key revenues, all in one place
Identify what's working and what's not quickly
Automated and customizable cash flow dashboard
Know your cash flow at a glance
Analyze drivers for the change easily by clicking in the chart to drill down
Compare cash flow from different time periods to ensure your business is growing in the right direction
Brass Tacks:
Transforms QuickBooks data into dynamic boardroom-ready reports
Easily track key metrics like profitability, cash flow, and more
Powered by Fathom1 (3rd party app), a $39/mo value at no additional cost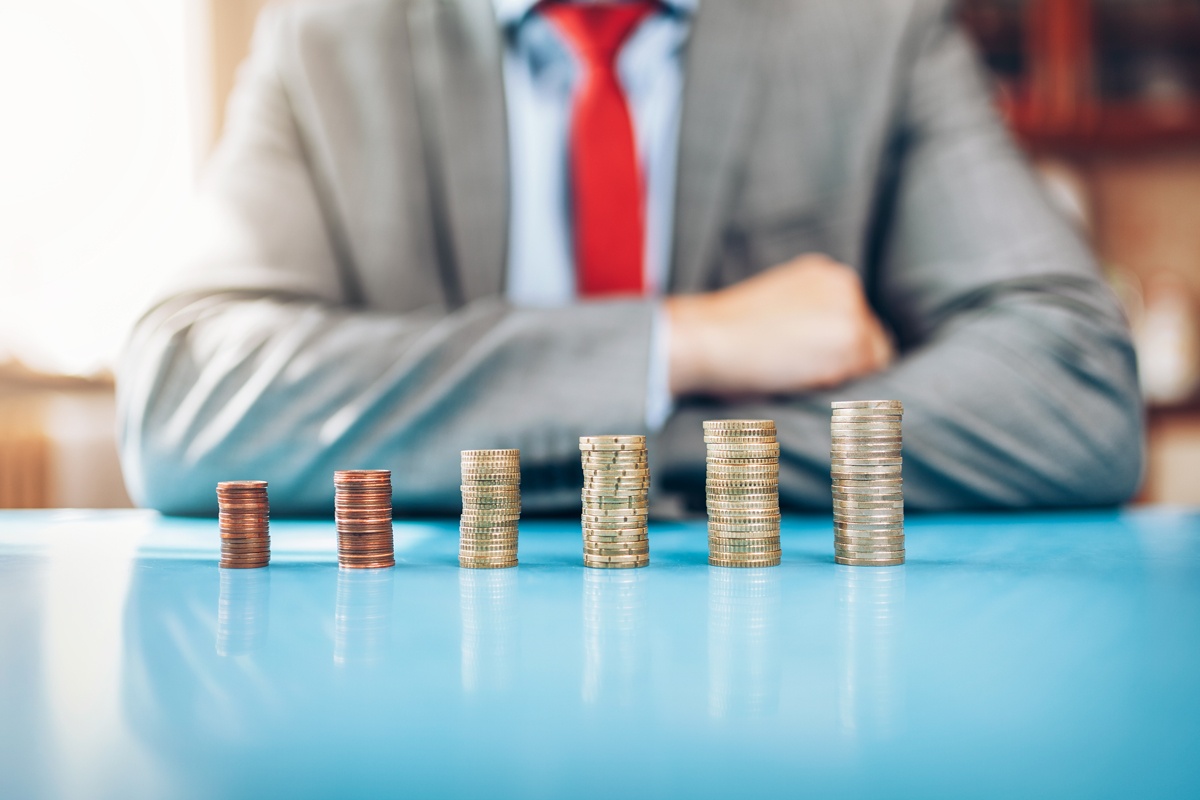 2) You Need Next-Level Financial Organization
You started your business because you have determination and grit. You had a great idea, you still have the passion, and you really went for it. That is quite an amazing feat! More power to you!
However, one thing you did not know was how much you would grow, and how soon. Whether or not you started on QuickBooks, your growth has reached the point where continuing the same way could mean disaster. What you need at this point is to take your financial organization to the next level. Why? So you can continue growing without encountering major financial organization growth pains that could stifle your business success.
So, how can QuickBooks Online Advanced take my financial organization to the next level?
With QuickBooks Online Advanced Financial Organization Features, you can:
Create Custom User Roles that put the right info in the right hands, managing access to your sensitive data
Connect to apps that fit your business needs
Enjoy peace of mind with automatic data backup and restoration
Utilize the Financial Hub – the one-stop for all financial data
The Details:
Custom user roles can be used to delegate work and manage user access
Lets you configure user roles in dozens of different ways to manage access to sensitive data that fits your business
Preset Roles
Administrators can give users selective access to work in one or more of the following areas:

Sales transactions
Expense transactions
Sales reports
Expense reports
Bank deposits
Sales access to Invoices
Sales access to Estimates
Online Backup and Restore: Rest easy knowing your data is securely backed up
Continuously and automatically backup your Quickbooks Online company changes and data
Easily restore a specific version of your QuickBooks Online company based on any historical date and time
View a log of all of your QuickBooks Online company version histories with a count of how many changes were made
Brass Tacks:
With custom user roles, you can harness complete control over financial visibility and create boundaries for task delegation
QuickBooks Online uses technical and administrative security measures such as, firewalls, encryption techniques, and authentication procedures to work to maintain the security of your online session and information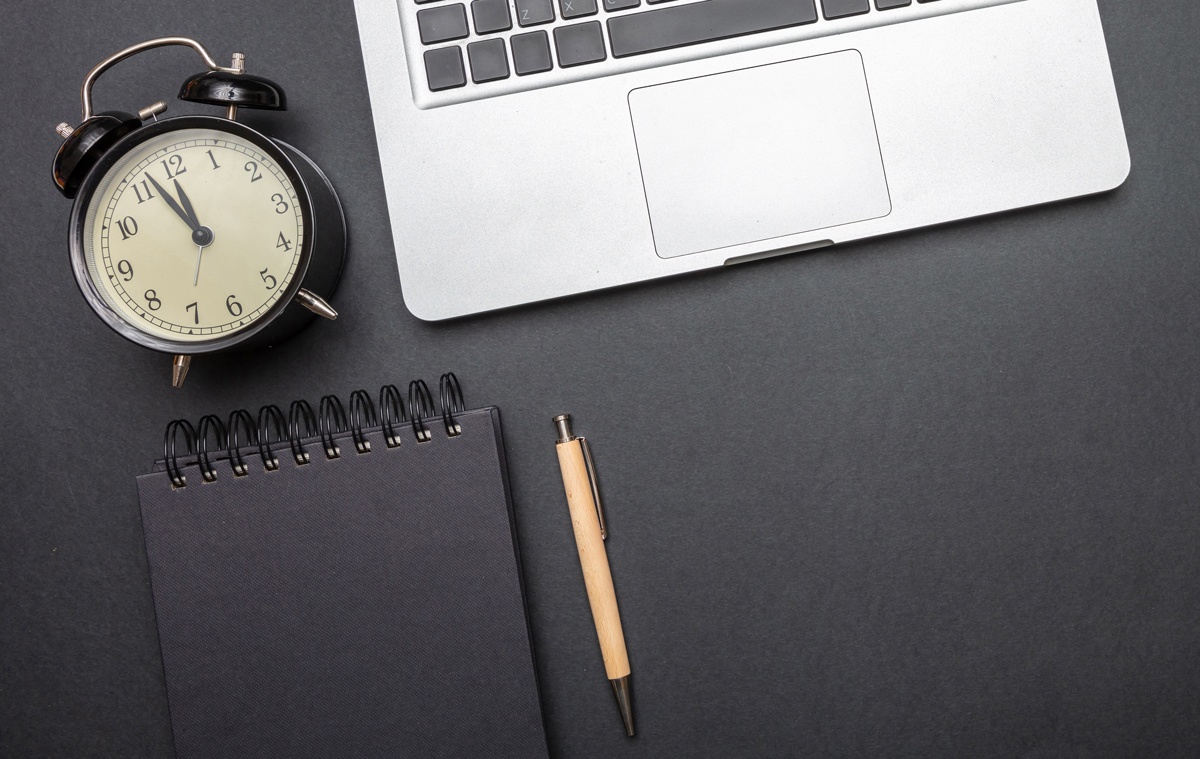 3) You Need to Add Speed & Ease to Task Completion
How many times have you spent WAY too much time on an accounting process? After you realize how much time you have spent, your next thought is, "how much did this cost me?" Savvy business owners are always thinking with return on investment (ROI) on top of mind. And it is because of this that features exist that seek to simplify and streamline accounting processes. Especially for those of us who are not QuickBooks gurus. And even the veterans can learn a few shortcuts and cool tips and tricks here and there!
Getting back to the point, there are many ways in which switching to QuickBooks Online Advanced can bring ROI in itself. Most of these ways involve automation and smart features that deliver ROI in the form of saved time. This is achieved by simplifying and speeding up traditionally complicated and/or time-consuming accounting processes and workflows. By saving time on processes, you can reallocate saved time to completing other tasks, some of which may be more profitable.
With QuickBooks Online Advanced Automation & Efficiency Features, you can:
Automate many various workflows and formerly repetitive processes.
Reduce errors and increase efficiency as you scale.
Enter Batch Transactions to create, edit, hundreds of invoices, expenses, checks, and bills at once
The Details:
The following are examples of automated reminders:
Past due reminders: Automation that sends a follow-up email to remind you of an overdue invoice
Bill reminder: Automation that reminds you of due bill payments
Send invoice reminder: Automation that reminds you to send invoices
Reminder bank deposits: Automation that reminds you to create bank deposits
Stamp overdue invoice: Automation that reminds you to stamp a memo to an invoice whenever an invoice is overdue
Customer notification: Automation that reminds you to send a customer notification when payment is received
Send unsent invoices: Automation that reminds you to send a saved invoice after the invoice is drafted
You can also automate workflows and processes. You can create your own workflows and edit custom triggers. Watch the video below to learn more:
Brass Tacks:
QuickBooks Online Advanced is packed to the brim with features that enable you to benefit from workflow automation.
You can further reduce errors while increasing efficiency – customizable automation paired with simplified workflows
Batch Invoicing – If you invoice lots of customers then this is the solution for you. Perfect for retail and wholesale!
Final Thoughts
It is not just better accounting. QuickBooks Online Advanced also helps Sales teams be more effective! How?
Customer User Roles – Empower sales teams with the right information to streamline the sales process
Sales Process – View or create estimates, generate invoices, view payment status, and view sales and customer reports as needed
Enhanced Custom Fields – Track the details for each sales representative
The opportunities in QuickBooks Online Advanced are practically endless. Talk with an expert about switching to QuickBooks Online Advanced today!
Out of the Box Technology is an Elite QuickBooks Solution Provider (QSP). We provide our clients QuickBooks products and end-to-end Business services and Data services through our talented team of ProAdvisor With custom user roles, you  Consultants, possessing over 360 years of combined QuickBooks experience. Out of the Box Technology's motto is "Anything + Everything QuickBooks, It's really that simple." Contact us and let us show you how simple it really is! And don't forget to check out our Company Blog for Free Resources, valuable How-To's, and TONS of frequently added QuickBooks content!
Is it Time to Upgrade to QBO Advanced?
We're committed to helping you get to where you want to be!
We offer unmatched pricing and superior services. When you need to upgrade, Talk with an Expert!
Talk with an expert