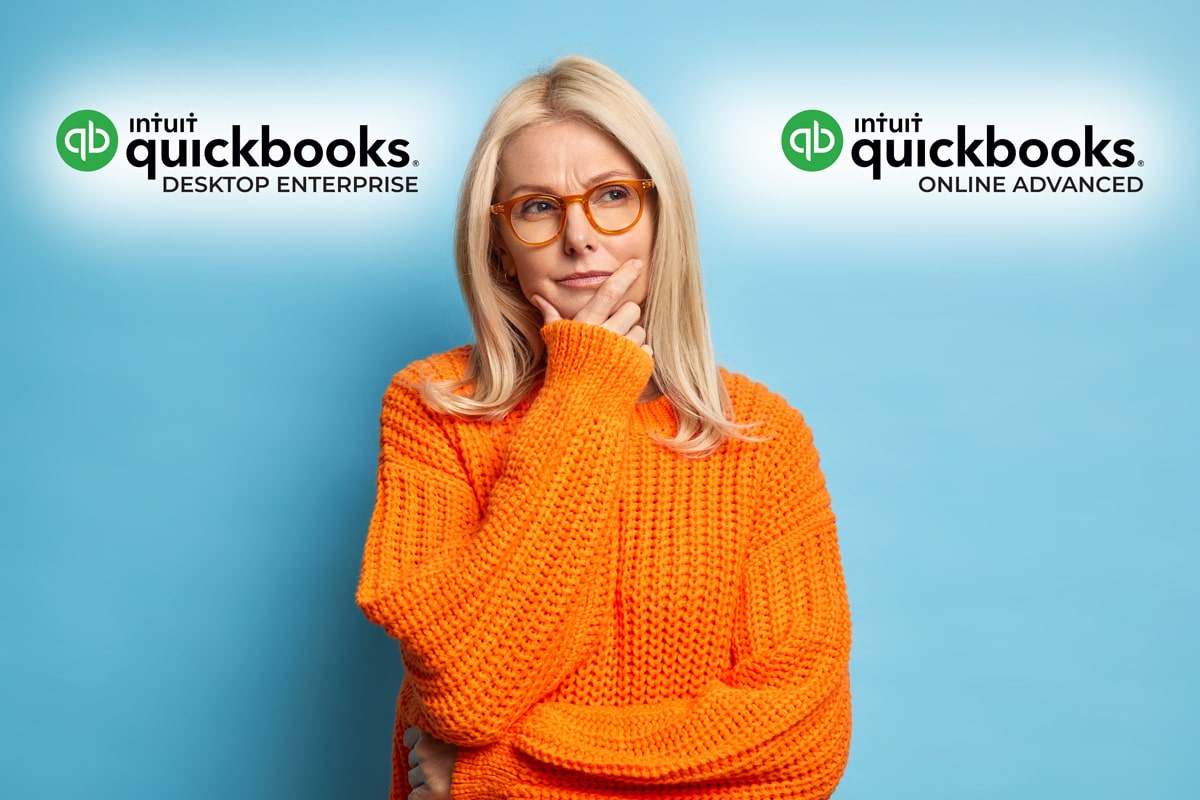 If you're wondering, "Is QuickBooks Desktop Enterprise or QuickBooks Online Advanced best for my business?" then this is the article for you!

Needs change over time as businesses grow and scale. Therefore, solutions must adapt and/or change to continue to support expanding essential business functions. One of the hardest decisions you will need to continually reassess and make is which accounting system is best for your operation. There are many considerations involved, and one of the most important considerations is if you are ready to upgrade or switch. Another important consideration is which accounting solution configuration will be the best fit for your industry.

We recommend QuickBooks because we:
Know its vast array of functional capabilities, and
Understand its high flexibility in accommodating wide ranges of varying solution configurations.
This allows us to design a custom-tailored solution configuration to meet and exceed your business needs. But, which solution will ultimately be best for your business; QuickBooks Desktop Enterprise or QuickBooks Online Advanced? This brings us to why we wrote this article. Our intent behind the article was to answer the two-part "Big Kahuna" of client questions we receive.