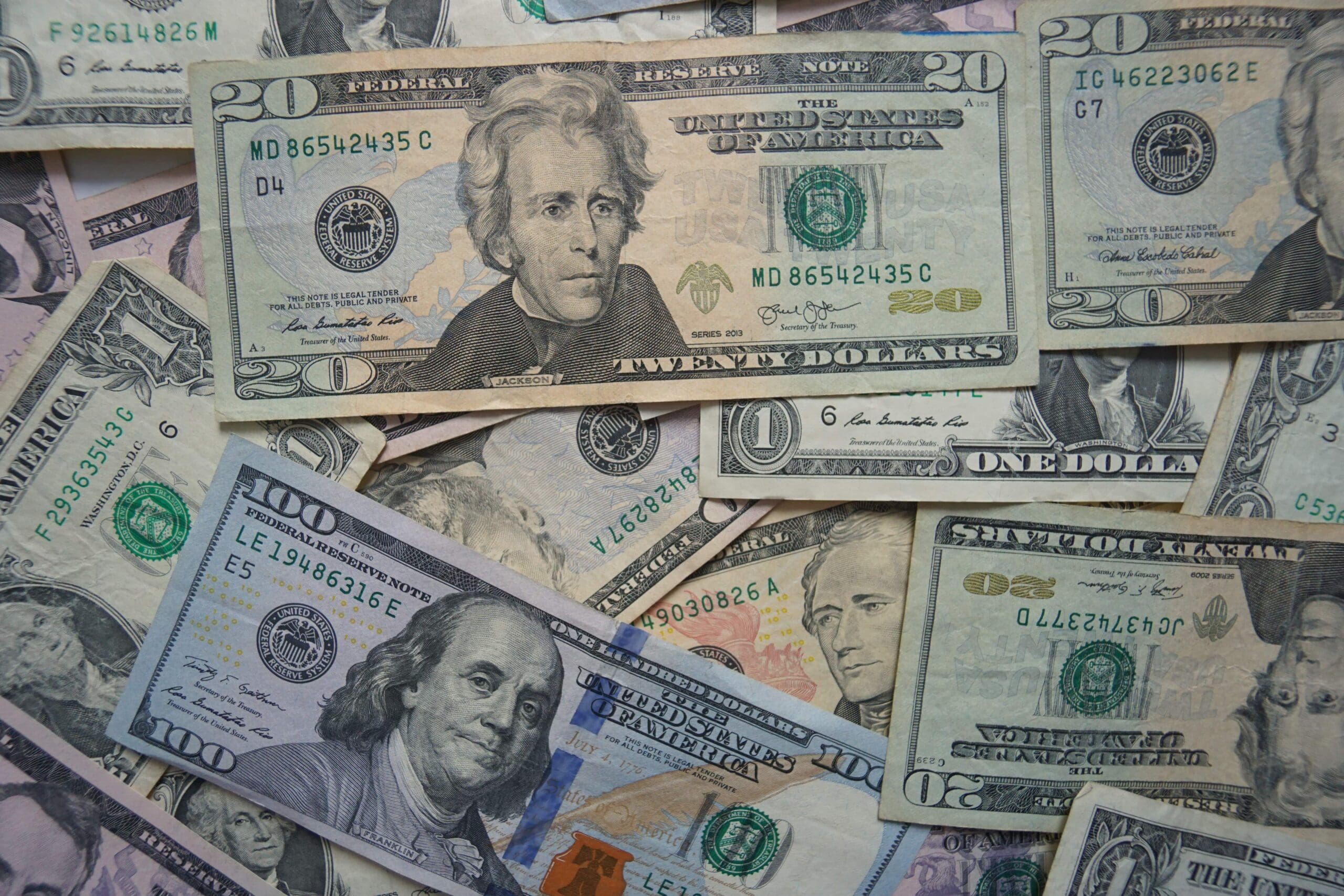 QuickBooks Payments: Get Paid Faster!
Introducing QuickBooks Payments, the easiest way to get paid faster! This is not a new QuickBooks solution by any means, but it does have a relatively new name. Formerly known as "Merchant Services," this solution has helped many of our clients receive invoice payments faster. The reality is, "Waiting for your money is costing you money," so why not consider investing in reducing that cost? Plus, that cash you are currently waiting on will be available to you faster! So, what's the icing on top of the cake? Well, we are sure you have seen the pricing available to you online. But, did you know with Out of the Box Technology, you will receive exclusive discounts on processing fees and more!
The most important consideration is determining whether or not QuickBooks Payments is right for you. For that reason, in this article, QuickBooks Payments will be discussed in greater detail. We will also share the benefits that our clients have experienced, and reported to us, that they considered "game changing." Without further ado, let's dive into QuickBooks Payments!
Receive Payments Faster with QuickBooks Payments!
Exclusive Discounts on QuickBooks Payments
Get the best price guaranteed!
As an Elite tier QuickBooks Solution Provider, our exclusive discounts on QuickBooks Payments can't be beaten, we guarantee it.
Claim Discount
What is QuickBooks Payments (Formerly Merchant Services)?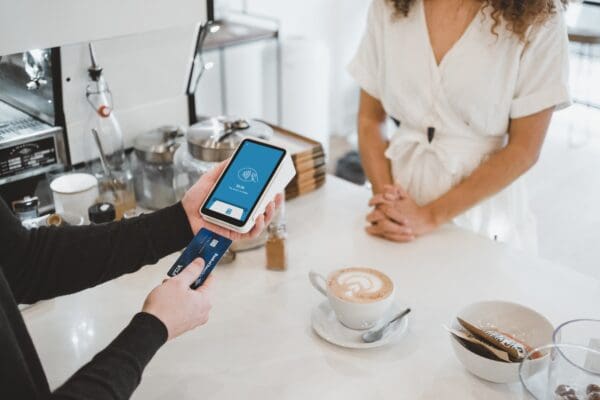 QuickBooks Payments (formerly Merchant Services) gives your clients the tools and flexibility to receive payments how they want. It provides a solution for small businesses in every industry, including online and brick-and-mortar retailers. Users can send invoices from any device and accept mobile payments. Accepted payments are debit, credit, Apple Pay, phone order, and bank transfer. You can even manage payment plans, invoicing, and card processing all in one place. Because QuickBooks Payments is a QuickBooks solution, it will integrate flawlessly with your existing QuickBooks accounting solution. In fact, it is more like enabling features your current QuickBooks already has. There is no change in the QuickBooks interface and there is no outside software connection to deal with. In essence, your current QuickBooks program just becomes a little more robust!
How Can QuickBooks Payments Save Me Money?

One of the largest problems that business' encounter with invoicing are late customer payments. A study conducted by Sage concluded that, "Late payments can trigger a chain reaction—companies that receive late payments may end up making late payments themselves." This is especially true if your business' DSO (Daily Sales Outstanding) is less than desirable, potentially causing cash flow issues.
There are many benefits within the QuickBooks Payments solution that help you receive payments faster! There are also many benefits that will help you to save money. Receiving payments faster is almost synonymous with cost-shedding and savings when it comes to invoicing. Shedding costs and saving money does not end with faster payment receipt, however. Another major consideration is processing fees and the impact they will have on your bottom line. Enter QuickBooks Payments.
When it comes to considering solutions, we understand that facts backed by applications, where the solution proves itself, are king. That is exactly why we analyzed our clients' feedback, Intuit's available customer statistics, and all the industry data available. Oh yeah, we had our expert team of Advanced ProAdvisor Consultants chime in too!
Benefits Our Clients Reported From QuickBooks Payments
With so many valuable features included with QuickBooks Payments, it is hard to narrow it down to just a few. Even so, we did it just for YOU! We all put our heads together and came up with the four most valuable features in QuickBooks Payments.
The "Pay Now" Button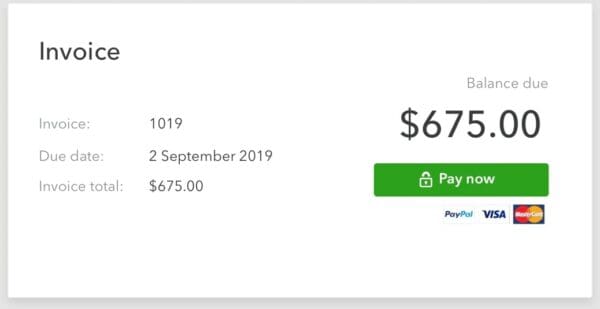 The "Pay Now" button is perhaps the crowning achievement of QuickBooks Payments, hence why we discuss it first. Our Advanced ProAdvisor Consultants and clients alike agree on this sentiment. In fact, we use it ourselves! Yes, you heard that right, Out of the Box Technology is a patron of this solution as well! And if that is not a true testament to how much time and money it can save a business, than what is?
With the "Pay Now" button digitally affixed to customer invoices, customers can easily pay the invoice immediately upon receipt. Our clients reported a significant reduction in DSO after enrolling in QuickBooks Payments. These reports are consistent with Intuit's customer data.
Next Day or Instant Deposits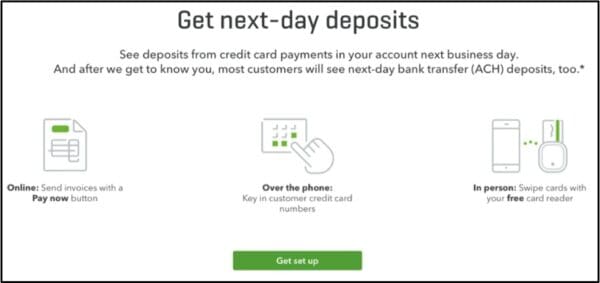 Get credit card, debit card, and ACH bank transfer payments deposited the next business day. And, for a small fee, you can request Instant Deposit! With Instant Deposit, you can get eligible transfer payments deposited the same-day, including nights, weekends, and holidays. So now you can pair faster payments with faster transaction processing!
Quicker transaction processing, in combination with the "Pay Now" feature, helps to significantly improve cash flow. A recent study conducted by Intuit found that, "…the majority of small businesses around the world (61%) struggle with cash flow." Astonishingly, due to cash flow issues, "…nearly 32% are unable to either pay vendors, pay back pending loans, or pay themselves or their employees." Even despite, "…recent tax cuts, regulatory rollbacks and other stimulus policies that have benefitted small businesses. The study reveals that, "…2 out of 5 small business owners (42%) [say] they've experienced cash flow issues in the last year. And, "…69% of small business owners say they have been kept up at night by ongoing concerns about their cash flow status." All of us at Out of the Box Technology are thrilled that Intuit created a solution to address this problem. We are also very pleased to see such marvelous execution. We thoroughly enjoy helping to empower business owners to grow and thrive, and this solution does just that.
Recurring Payments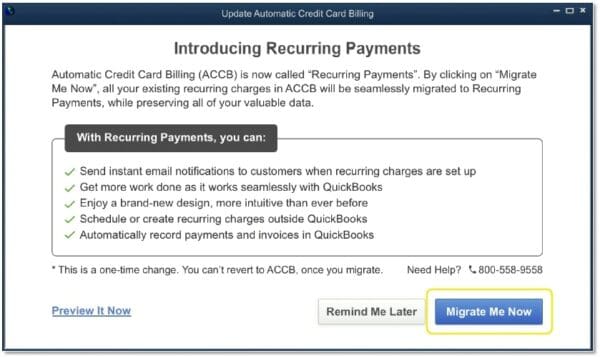 With QuickBooks Payments' Recurring Payments feature, you can charge customers monthly or on any schedule that works best for you. This amazing feature allows you to spend less time billing your customers by automating a recurring payment. Once you have set this up, you can easily review, edit,  suspend, and reactivate any of your recurring payments.
Many tasks all used to take several hours, at least, by any employee for completion. With proper implementation of QuickBooks Payments, there will be better transparency, accuracy, and efficiency in account receivables and payables. The addition of vendors, their KYC and approval processes, and payment management can be automated in the account payables area. Superior management of customer accounts, credit reports, approvals, and receiving payments can be automated on the account receivables side. What all of this automation produces is an abundance of saved time that commands a value equal to its opportunity cost. This means if that saved time is properly invested elsewhere, then its value may grow exponentially. Recurring payments is only one of the many different areas of automation that QuickBooks Payments offers.
Automatic Updates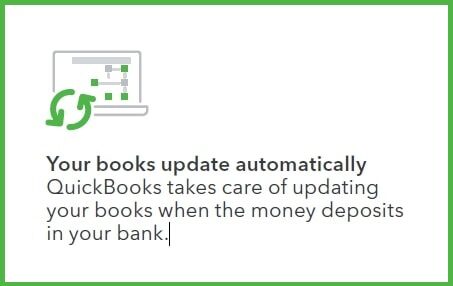 Automatic Updates, "takes care of updating your books when the money deposits in your bank." Specifically, QuickBooks Payments marks the invoice as paid and auto-matches to your bank feed when the bank transaction arrives. It also automatically enters an expense for the processing fees to eliminate manual entry, which also auto-match. Our
Advanced ProAdvisor Consultants
all agree on the best feature with using QuickBooks Payments with QuickBooks Online or Desktop. And it also ranks highly with all of our clients that reported value in this benefit!
In QuickBooks Online, your statements are right in the account. And all you have to do is go to the website for the complete transaction details. In QuickBooks Desktop, you can click on the QuickBooks Payments link and see the complete details for all of the transactions. Clients report that this automation feature saves a lot of time, and money, by reducing time spent on accounting.
Your Exclusive QuickBooks Payments Pricing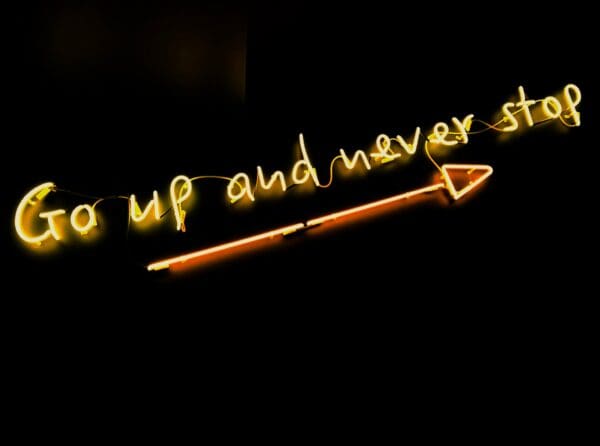 On to the important part! Right? Well, it is all important stuff…but money talks. So now that you know QuickBooks Payments is theoretically a no-brainer solution-wise, it is time to address cost as a consideration. The two main costs to consider here are processing fees and opportunity costs.
Processing Fees
The first of the two main costs to consider is processing fees. Every merchant is going to charge processing fees and the trick here is selecting the plan that is tailored to your usage. For example, you may want to consider lower flat fees with higher percentage fees if your business needs many small transactions processed per day. 24 However, if your business needs fewer, much larger transactions processed per day, you may want to consider a higher flat fee with lower percentage fees. Where you see discounted rates, you often also find longer processing times. Keep in mind that longer processing times can lead to cash flow issues. Most businesses land somewhere in the middle, where they must balance flat fees, rates, and processing speed. For this reason, we find that QuickBooks Payments seems to satisfy the majority of our clients well. After the first processed transaction, QuickBooks Payments ensures eligible payments are deposited next business day—or instantly for an extra 1% fee.
How Are We Able to Offer These Discounts?

As an Elite QuickBooks Solution Provider in Intuit's QSP Program, Out of the Box Technology is entitled to offer certain discounts.
These exclusive discounts are only available to Elite QuickBooks Solution Providers, directly from Intuit, to extend out to our customers. Below, you can see Out of the Box Technology's client's pricing compared to what Intuit offers customers.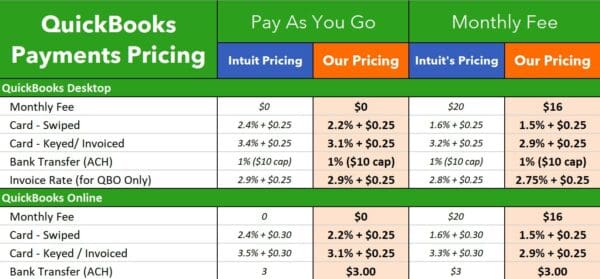 Even without our exclusive discounts, QuickBooks Payments beats Square's and Paypal's processing offerings. See below for another comparison chart.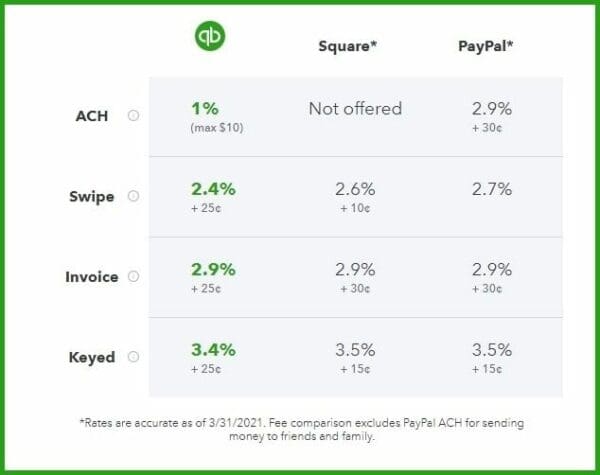 Opportunity Costs
In addition to saving money on processing fees, it's important to note that your solution should save you time too. That time, if properly invested, could be valued exponentially higher than what it is valued at currently. In that way, opportunity costs come into play in this decision. QuickBooks has always faired best for small- to medium-sized businesses that could accelerate their growth with more time. The automation QuickBooks uses for accounting processes and more are designed to give time back to businesses. With that time given back, and invested into growth areas, we have seen business grow rapidly. In fact, not only have we seen these businesses grow rapidly, but in some cases we've helped them to. If you would like help with reallocating/reinvesting your saved time, contact our business consultants to setup an appointment.
Final Thoughts
All in all, the fact remains that we are living in a digital world. With so many consumers embracing this way of life, a business needs to accept a wide variety of payments in order to really thrive. Opening a merchant account isn't as straightforward as it would seem. Businesses need to select a merchant solution that understands them and is tailored to them. A merchant solution that helps them improve their bottom line in multiple ways: direct cost and time savings. If you are ready to partner with the industry's best merchant solution and QuickBooks consultants, contact us and let's get you started with QuickBooks Payments!