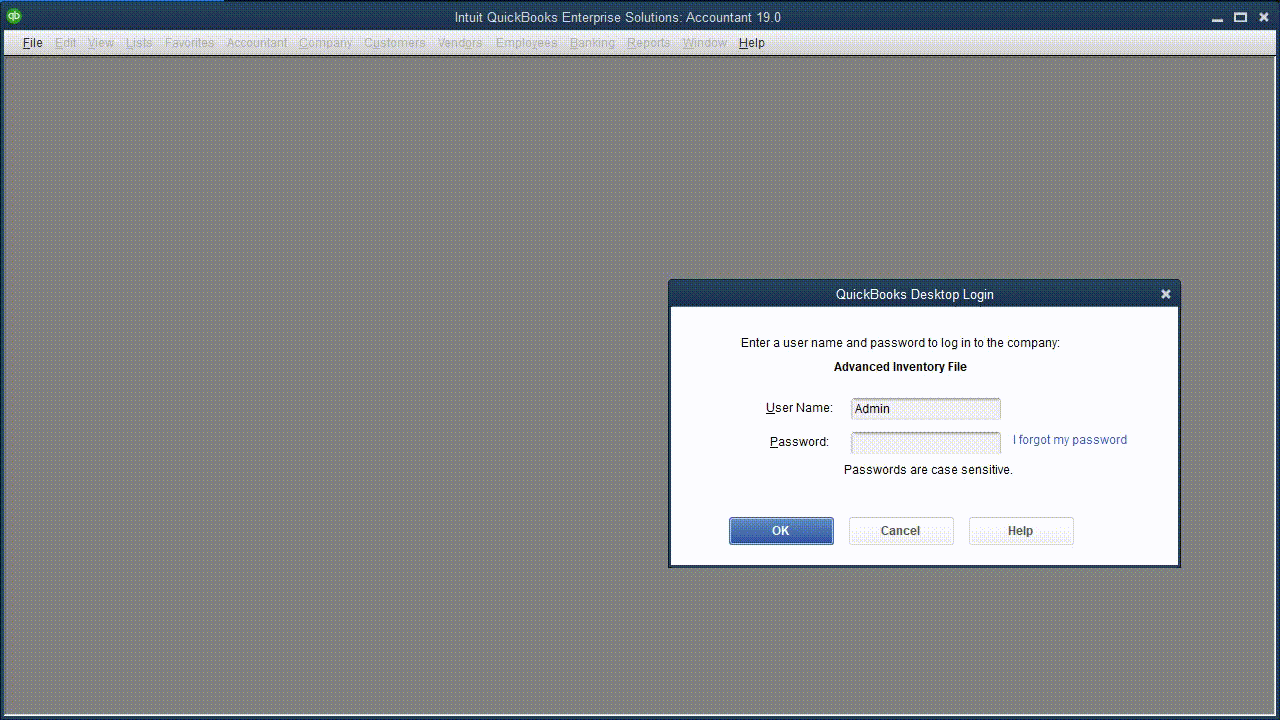 Months ago, we covered the process known as UDAS. Reviewing the material drew out the realization we can make this more substantial for users like yourself; and those in your organization. This can increase precision in root cause discovery for behavioral or performance issues you notice or keep noticing in QuickBooks Desktop – whether you use QuickBooks Premier Accountant Edition, or QuickBooks Enterprise.
What Are Expectations For an Out Of The Box Technology Consultation on QuickBooks?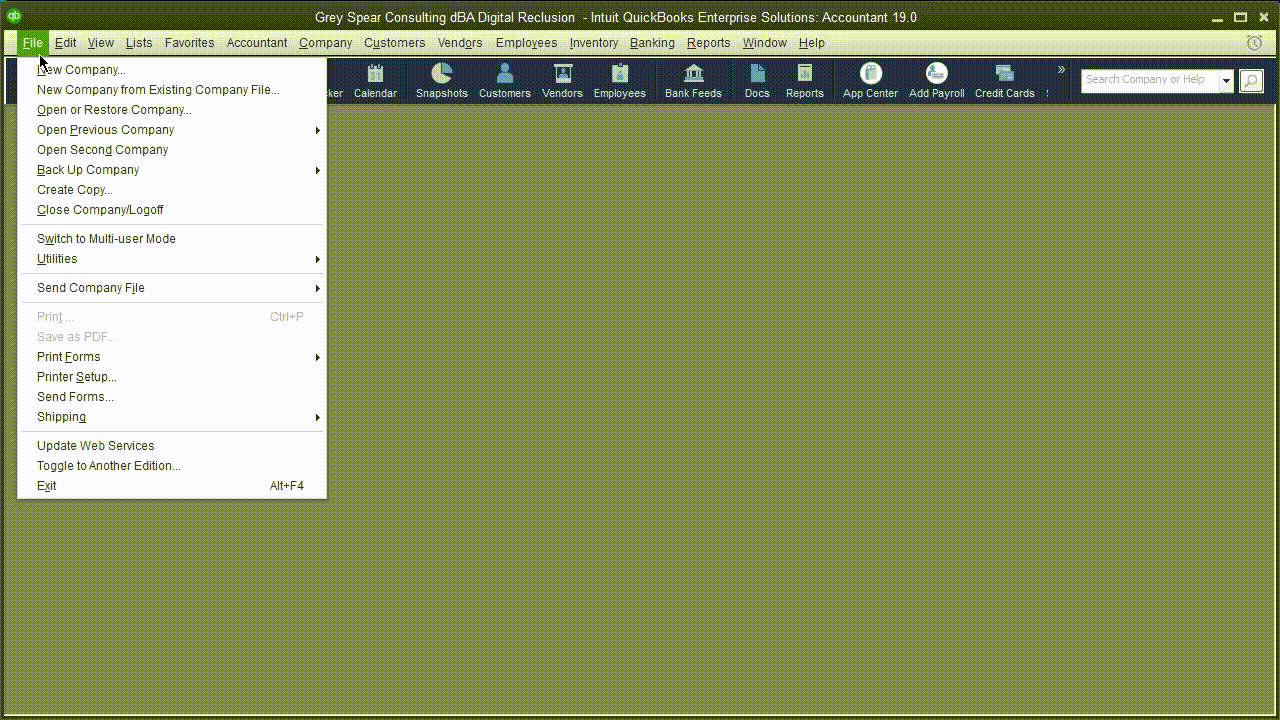 With respect to QuickBooks Users & Roles, your consultant asks a series of questions regarding your expected ability to complete a desired task in QuickBooks. If you need to save a particular invoice, your expert follows up with some of these questions when your actual result differs from the expected one:
Does this issue happen for all QuickBooks users, or only some?
Does it happen for a newly created user?
A user with just the full access role?
How do you normally save the invoice?

Do you access QuickBooks from your own computer, or on a server?
Are you the only user of QuickBooks?
Do all your coworkers or employees access QuickBooks the same way?
Can they save the same invoice, without issue or error?
Can you save other transactions?
Can you save other invoices, but not the invoice you are not able to save?
The conversation usually leads to the list of questions growing rapidly beyond what's depicted above. This occurs before taking concrete action, aiming to more clearly shape and define your issue – beyond "I can't save my invoice". This includes any error message received while attempting to save that invoice. Sometimes, you get no feedback from QuickBooks – when hitting either the "Save and Close," or "Save and New" buttons.
When what's happening is more clearly defined, we know better what action we should take – minimizing rabbit trails; and increasing the chances of proper issue resolution.
QuickBooks Users & Roles: How Does My User Affect My Experience?
Ideally, if it came down to a user being the root cause: you want it to just be the QuickBooks user. If root cause happens to be related to your Windows user you log into your computer with daily, steps to address this can range from quick and pain-free to long and arduous; the latter can bring ramifications quickly escalating in severity  – if not treated with care. For QuickBooks Desktop, any user created and utilized will have its hands in its many aspects.
To briefly widen perspectives: you may have run into issues with apps not loading on your iOS or Android devices. This can mean not loading at all, or data doesn't appear as you expect. The easiest way to address this is killing or force closing an app, then relaunching it. If this doesn't resolve things: you can close all apps, then relaunch the app again. Sometimes, you will reinstall the app.
Being an Android user, I won't speak for iOS processes in resolving such. However, on principle, the idea is this: before uninstalling an app, there are storage settings you can change. Where you would go to get to it, depends on your device. The objective, in the end, is getting to where you clear your app cache. At worst, you have the opportunity to clear the app data. This last option is more exhaustive, typically needing you to re-login with your credentials to establish the data you had before.
When it comes to user profiles – Windows or QuickBooks Desktop – I've come to times where I had to delete, then re-establish such data. Any type of corruption therein would bring out a multitude of behaviors:
An app, or a multitude of them not loading
An inability to connect to Internet-based components within an app


Your expected contents will not appropriately refresh on screen, if you get notification of an update having occurred.
"My Preferences" lets users individually customize aspects of QuickBooks Desktop.
You can change the QuickBooks Desktop color scheme
How you want to handle journal entries
How previously utilized QuickBooks windows are handled when you close and reopen your company file
What happens as you move through a transaction – like an invoice, etc.
During the life of your QuickBooks user activity, you may have run into certain behaviors or performance issues:
Your invoice isn't saving like it was the day before
Your QuickBooks Desktop View isn't loading properly after logging into your user
You can't log into your QuickBooks company file, or open it.
Your QuickBooks user may be internally corrupt to a degree where it corrupted the overall company file.
How Do I Determine If My QuickBooks User is Why I Can't Save My Invoice?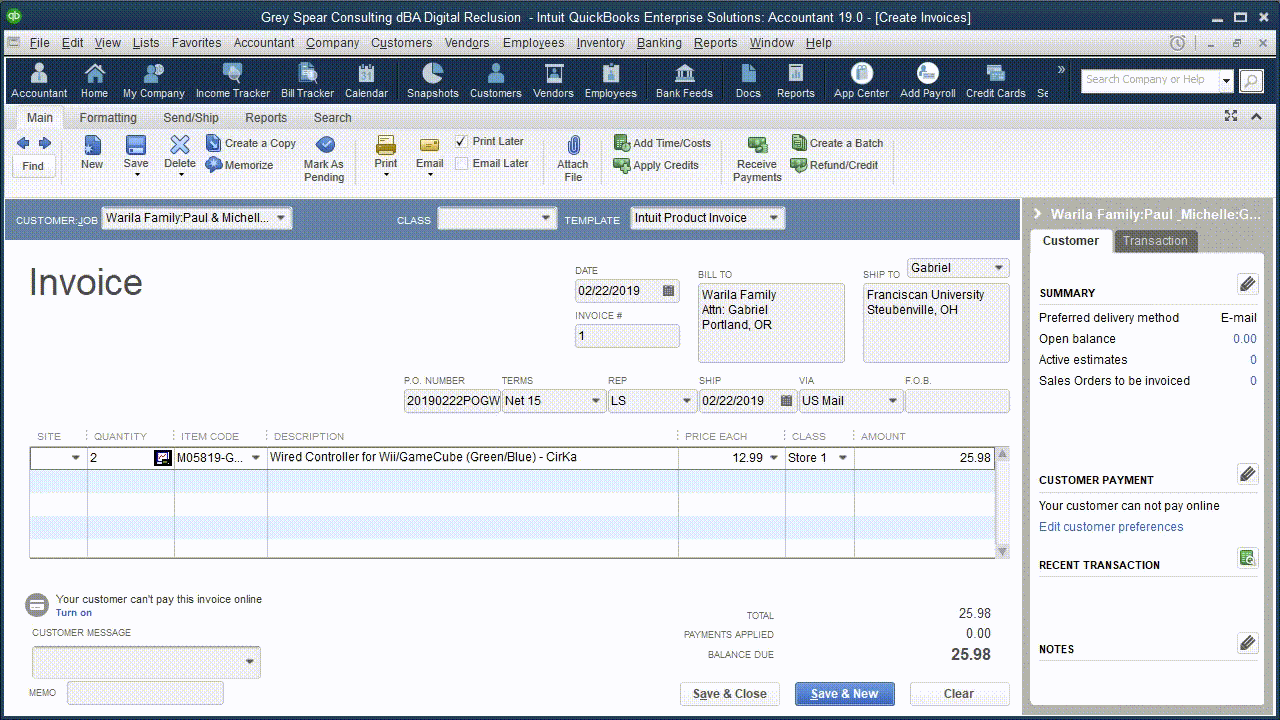 Fleshing out the UDAS process can't be done in a vacuum. As you saw in the explanation and example above; and will see later, you find yourself weaving in and out of each of its four components: User, Data, Application, and System.
Weigh Your Options
The number of options we give you depends on what your work environment provides you at the time interacting on the phone. The most common obstacle, depending on the issue, is your company users using the company file.

In the case of not being able to save an invoice, some options include: have one or two other colleagues save the same invoice where they are; saving it from another workstation; or saving it on the server, logged into your QuickBooks user, saving that invoice there.


Determine Time You Devote to Each Option
We understand time is limited; business must keep moving, yet you need to resolve a potentially pressing issue. We love it when we get to resolve things on first contact. If we don't have an opportunity, we aim to start things on the right foot.

But even that requires determining what time you have on the phone. We provide approximate time frames for each option. If you can't proceed, after that, we can give you a call back. If that's not possible, call us at your earliest convenience.


Take the Option Requiring the Least Amount of Time or Effort
The rule of thumb is do what's easiest, first. If that is having another colleague, or a set of them, save that invoice – so be it. On the other hand: if it's easier to change the invoice template and save it, do that.


Track Results Each Option Gives You
The intention is usually to eliminate factors NOT being the root cause for your inability to save an invoice in QuickBooks. When you work with us, be assured we track the results of each isolation measure to properly discover root cause.
The above steps apply to the rest of UDAS, as you will see in the next installment – where we cover your QuickBooks Company Data File, and how to determine it as the root cause for certain issues you run into with QuickBooks Desktop.
If  there's a reason things can't get resolved while on the phone with your Out Of The Box Technology  consultant, schedule an appointment to have them call you back, and discuss other investigative options for your data to be looked at more thoroughly.