Our Technology Tuesday webinars often feature offerings and features from partners; and this past Technology Tuesday was no different. We got to see what Gusto could provide users of a variety of accounting software platforms – in the realm of Payroll and HR management. 
We were graced by an assist from our colleague Jacqueline, having learned our appointed presenter had to attend to a pressing situation at the time. She stepped up to the plate, presenting essential tools and features attendees can take advantage of.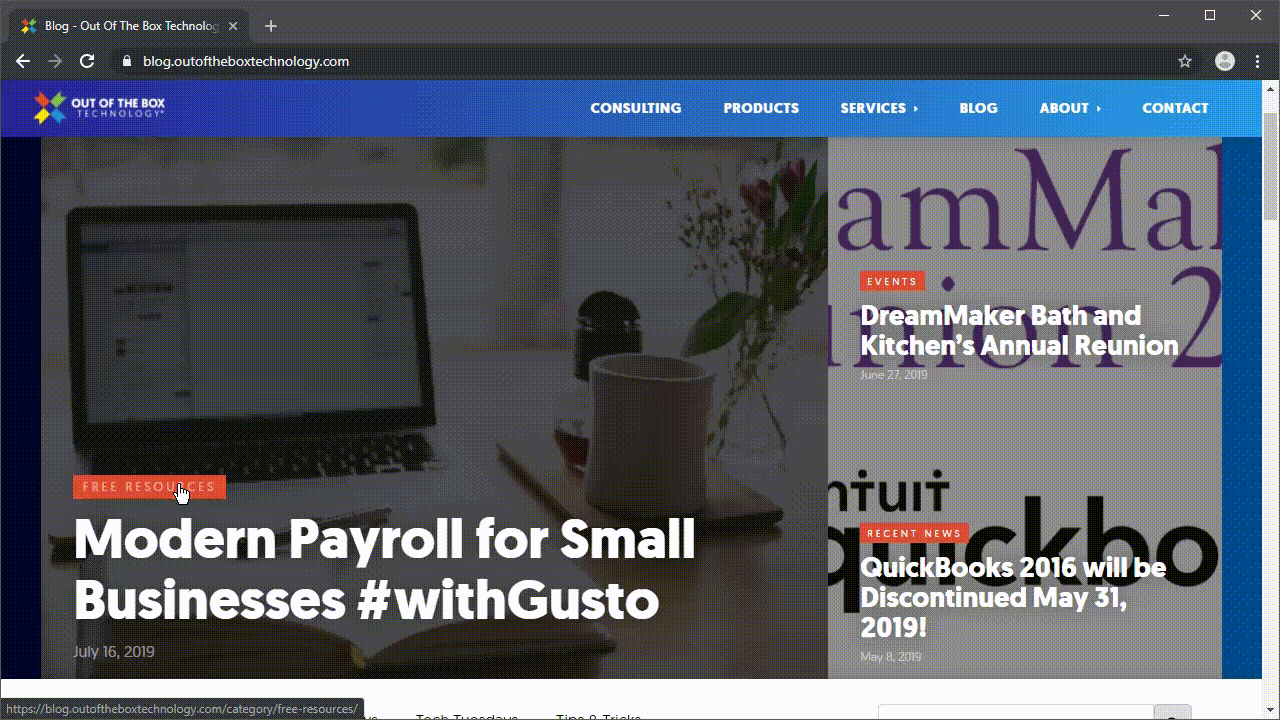 How is Gusto Different?
From the webinar, I got to see consolidated employee management you can access from the convenience of a web browser. Using Gusto Complete or Gusto Concierge, you can manage many of the following aspects surrounding employees and payroll: 
Payroll on Autopilot – set it and forget it Payroll scheduling for federal, state, and local tax payments and filing; these and other payroll-related tasks integrate seamlessly with various accounting software platforms – QuickBooks®, Xero, or G-Suite from Google. 
Digital employee management – offer letters, onboarding, company documents, signature capture, Time Off request/approval/balance management, employee directory and org chart, etc. 
Benefit Offerings – as of the webinar's recording (usually same-day availability, or within an hour): benefit offerings are available to those organizations made up of one to three employees; this is an update from its standard 4+ employee count for benefit offerings to be available. 
HR support & assistance (Concierge) – needing to stay compliant with guidelines, or expert-level advice from a collection HR experts standing by to assist you. 
The webinar itself was concise and pithy. For some, there was likely desire to have some components expounded upon – during her demonstration of features. She did demonstrate a few of the employee-based features: 
Electronic greeting cards – other employees can digitally sign it; and will be delivered digitally to the intended recipient. 
Time Off Approval/Rejection Process – you do have space to provide a short message explaining why you had to turn down a request. 
PTO balances – you can see this, during the above. 
The central area where you can see all the documents your organization has on hand. 
As with any of the Technology Tuesday webinars we conduct, this webinar's recording was made available during the day. To get it, just head over here.  While you find yourself there, feel free to look at our other webinars on demand. 
What's Next For Technology Tuesdays? 
Feel free to register for our next complimentary webinar on Xero. It is on tips for the modern practice, and fleshing those out using this specific accounting platform. You can start crafting your questions you want to provide to our presenter(s) in real-time, on the day of the webinar. 
In the meantime, anticipate a follow-up blog, where I may be able to do a deeper look into Gusto – through its demo site.