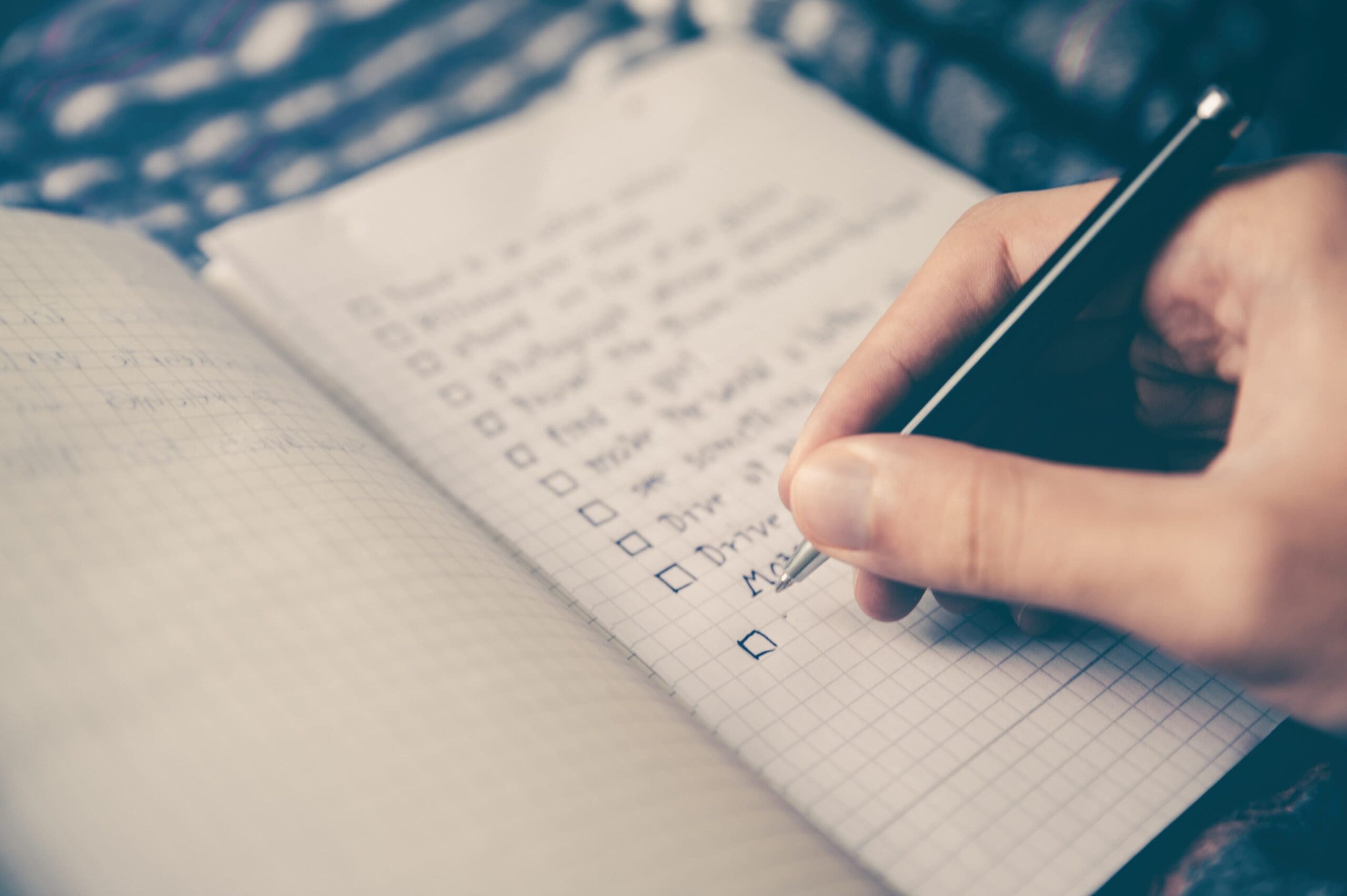 Year-End Guide & Checklists for 2022
Year-end is already upon us, so get your guide and checklists ready! Can you believe it? And along with year-end comes thoughts of financial preparation, time management, and more stress. Many of our clients have voiced to us, while year-end is important, there are still many other important duties to be fulfilled. So, it is not uncommon for businesses to leave year-end preparations on the back burner until it becomes an absolute necessity.
Successful and efficient year-end preparations require routine execution of daily, weekly, and monthly maintenance. If you are unsure of what these maintenance tasks are, consider opting for our QuickBooks Health Check! In addition to checking your overall QuickBooks health, let one of our experts perform your year-end review to save you time and money.
If you are interested in being more prepared for next year, read on to view our recommended year-end guide and checklists.
Schedule Your QuickBooks Health Check Today
Take your QuickBooks to the Doctors for its annual wellness visit!
Our experts will examine your QuickBooks, perform a year-end 2021 review, and go over your personalized health report and recommendations with you.
Schedule Your Health Check
Year-End Guide & Checklists Table of Contents
Welcome to our comprehensive year-end preparation guide and checklists! Here you will find our daily, weekly, monthly, quarterly, and annual preparation steps. Following these steps throughout the year will help you to be well-prepared come closing time. Below is a quick-reference table of contents you can use to navigate our year-end guide and checklists rapidly.

Year-End Daily Guide Steps & Checklist
1. Check Cash Position
Since cash is the essential fuel for your business, you never want to be running near-empty. Start your day by checking how much cash you have on hand. Knowing how much you expect to receive and how much you expect to pay during the upcoming week/month is important, too. However, it is not the gas in your tank right now.
Managing your business finances does not have to be eat-your-spinach drudgery. The key, of course, is to create a realistic plan with a budget, record your transactions correctly, review your results regularly and always keep good records. Your comfort level with the three basic financial reports that evaluate your fiscal health is also essential: the balance sheet, income statement, and cash flow statement.
2. Refresh your financial data.
Ideally, your accounting software automatically does this for you each day, syncing your bank and credit card feeds and the sales data from your POS system into your accounting software. If it doesn't, you'll need to do this manually. This gives you an up-to-date look at your accounts, showing you the money moving in and out of your business.
3. Back-Up Your Data
If you're not using cloud-based accounting software like QuickBooks that automatically backs up your data, back up your financial data manually every day. Doing so gives you peace of mind that you won't lose your data if you have a hardware failure, file corruption, or some other issue.
Back to Year-End Guide & Checklists Table of Contents
Year-End Weekly Guide Steps & Checklist
1. Record Transactions
Record each transaction (billing customers, receiving cash from customers, paying vendors, etc.) in the proper account daily or weekly, depending on volume. Although recording transactions manually or in Excel sheets is acceptable, it is probably easier to use accounting software like QuickBooks. The benefits and control far outweigh the cost.
2. Document & File Receipts
Keep copies of all sent invoices, all cash receipts (cash, check, and credit card deposits), and all cash payments (cash, check, credit card statements, etc.).
Start a vendors file, sorted alphabetically, (Staples under "S", Costco under "C,"etc.) for easy access. Create a payroll file sorted by payroll date and a bank statement file sorted by month. A common habit is to toss all paper receipts into a box and try to decipher them at tax time, but unless you have a small volume of transactions, it's better to have separate files for assorted receipts kept organized as they come in. Many accounting software systems let you scan paper receipts and avoid physical files altogether.
3. Review Unpaid Bills From Vendors
Every business should have an "unpaid vendors" folder. Keep a record of each of your vendors that includes billing dates, amounts due, and payment due dates. If vendors offer discounts for early payment, you may want to take advantage of that if you have the cash available.
4. Pay Vendors, Sign Checks
Track your accounts payable and have funds earmarked to pay your suppliers on time to avoid any late fees and maintain favorable relationships with them. If you are able to extend payment dates to net 60 or net 90, all the better. Whether you make payments online or drop a check in the mail, keep copies of invoices sent and received using our accounting software.
5. Prepare & Send Invoices
Be sure to include payment terms. Most invoices are due within 30 days, noted as "Net 30" at the bottom of your invoice. Without a due date, you will have more trouble forecasting revenue for the month. To make sure you get paid on time, always use an invoice template the contains the right details such as payment terms, itemized charges, and your payment address.
Read more about the anatomy of an invoice and how to get paid on time.
6. Review Projected Cash Flow
Managing your cash flow is critical, especially in the first year of your business. Forecasting how much cash you will need in the coming weeks/months will help you reserve enough money to pay bills, including your employees and suppliers. Plus, you can make more informed business decisions about how to spend it.
All you need is a simple statement showing your current cash position, expected cash receipts during the next week/month, and expected cash payments during the next week/month. Click on the link to download a free customizable cash flow statement template.

QuickBooks Health Check
Did you know that you can include a year-end review with your QuickBooks Health Check? Why not free two birds with one key? Have of our in-house ProAdvisor experts review the overall health of your QuickBooks AND perform a year-end review! That way, you can close 2021 strong AND start the new year with a clean and healthy QuickBooks. Our ProAdvisor experts will diagnose existing problems, alert you to preventative actions, show you how you can maximize the efficiency and effectiveness of your QuickBooks product, and walk you through a comprehensive list of improvement recommendations. If you know you are NOT currently getting the most out of your QuickBooks, then your QuickBooks Health Check will solve that. And if you are still unsure about us, read our customer testimonials! We've helped thousands of customers and counting!
Schedule Your QuickBooks Health Check Today
Take your QuickBooks to the Doctors for its annual wellness visit!
Our experts will examine your QuickBooks, perform a year-end 2021 review, and go over your personalized health report and recommendations with you.
Schedule Your Health Check
About Us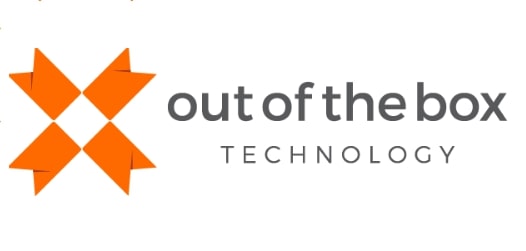 Out of the Box Technology is an Elite QuickBooks Solution Provider (QSP). We provide our clients with QuickBooks products and end-to-end Business services and Data services through our talented team of in-house ProAdvisor Advanced Consultants, possessing over 500 years of combined QuickBooks experience. Armed with our trademarked "SauceBox Approach," Out of the Box Technology's Advanced Consultants live up to our motto, "Anything + Everything QuickBooks." Contact us and let us show you the best possible client experience, every single time! And don't forget to check out our Company Blog for Free Resources, valuable How-To's, and TONS of frequently added QuickBooks content!
What is Our SauceBox™ Approach?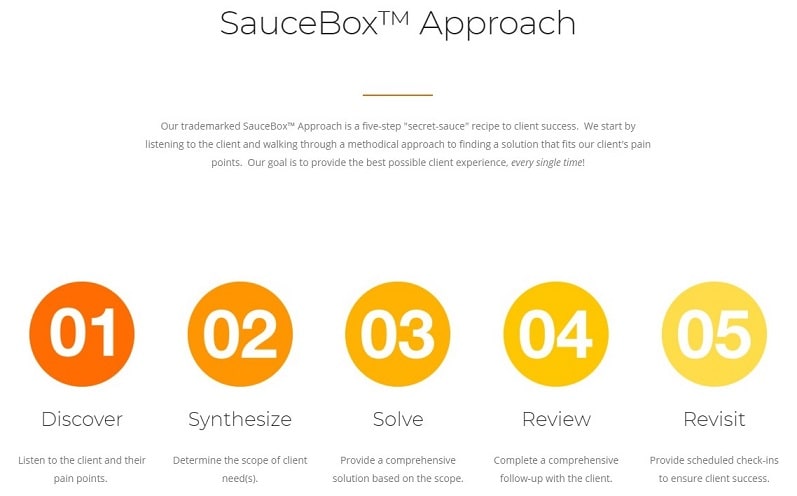 Our SauceBox Approach is the trademarked internal process that we developed specifically to better serve our clients.  This is essentially a five-step secret-sauce recipe to client success.  We start by listening to the client and walking through a methodical approach to finding a solution that fits the client's pain points.  Our goal is to provide the best possible client experience, every single time!