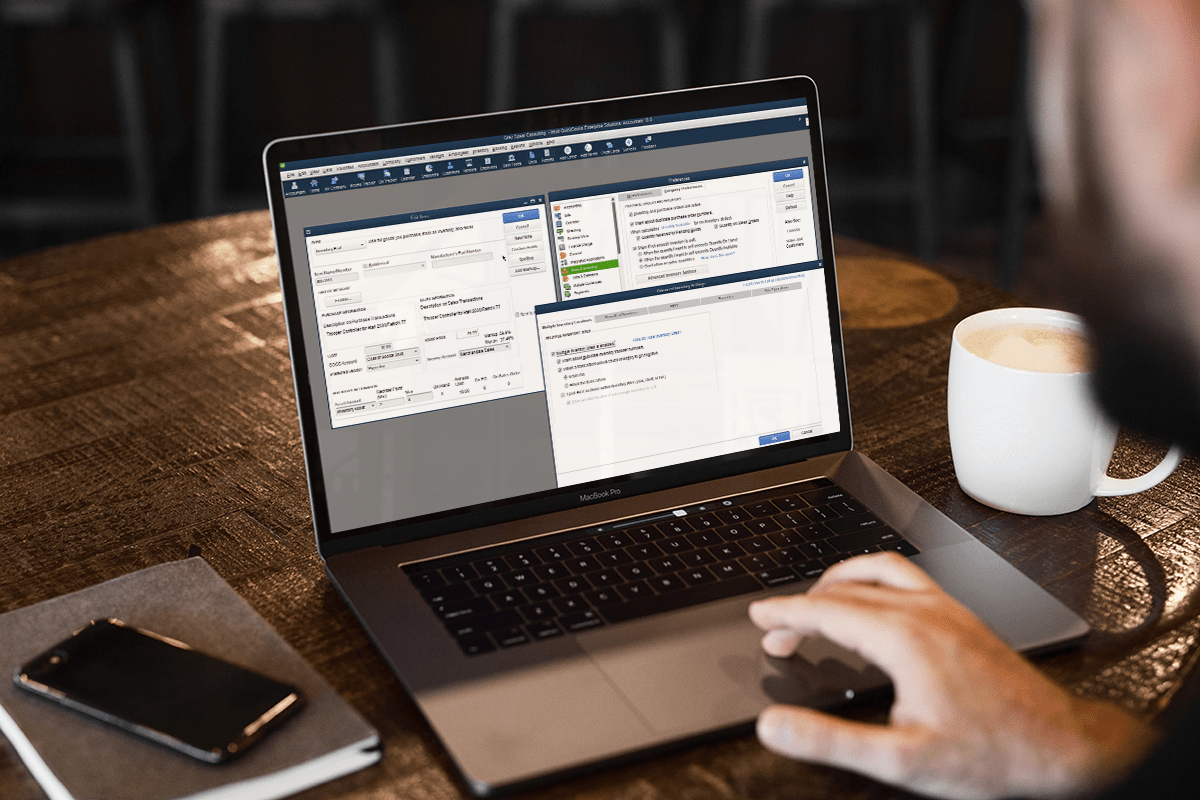 Recent scouring on the Internet for a definitive guide comparing QuickBooks and products like Netsuite ERP has left much to be desired. I discovered more apples to oranges comparisons than apples to apples comparisons, when trying to get a fair comparison between them. Glossing through Google search results, you will see many references to "QuickBooks" vs Netsuite ERP. When you try digging into the results specifically citing the Enterprise edition of QuickBooks or, more properly named – QuickBooks Desktop Enterprise, the articles don't give readers like yourself accessible or intelligible information, preventing clear decision making on your business' behalf.
QuickBooks Enterprise vs NetSuite: What is a Fair Comparison?
Researching the NetSuite ecosystem points to greater specificity being needed for proper comparison. Based on official NetSuite material consulted, it treats functions as modules, or components, capable of convenient deployment and integration with what's already in place. QuickBooks, similarly but differently, has an ecosystem of components or modules providing degrees of supplementary functionality to an existing QuickBooks company file. Like NetSuite, its ecosystem is vast – thanks to a plenitude of available modules or add-ons. Discussion or comparison – written or verbal – of each of these modules would be exhaustive to the point of becoming separate topic posts. With this in mind, let's take a look at Advanced Inventory in QuickBooks – comparing it with NetSuite Advanced Inventory and its features stated in official material.
To start, Advanced Inventory is an available add-on to the Platinum Edition of QuickBooks Enterprise. This needs to be brought up because of the comparisons you will likely come across, when doing your research as a prospective QuickBooks or NetSuite user. Whether you are new to both, or coming from one to the other, you want definitive information in order to reach a decisive conclusion – for either direction. One comparison lists feature differences between the two products. However, if you take it at face value, you possibly wouldn't catch it only compares a bare version of QuickBooks Desktop against the entire NetSuite ecosystem. To be fair, we will explore general points laid out in material; and see how much QuickBooks Advanced Inventory can meet them.
How Are Reorder Points Handled Differently Between QuickBooks & NetSuite?
To reiterate, illustrations provided will be of QuickBooks Enterprise as responses to claims in material provided about what NetSuite Advanced Inventory provides its users, which are usually presented concisely without diving into too much detail. To start, we will explore "dynamically manage item reorder points and preferred stock levels based on average lead time, historical or seasonal-based sales demand and number of days' supply to stock." To review, reorder points in the eyes of many accounting software solutions refer to the point at which inventory items have to be re-ordered. For most, the reference point speaks to count quantities – or pieces – of a given item. This then leads to discussing "reducing lag time with real-time alerts whenever stock falls to predefined thresholds." Real-time alerts will be of interest, here, ending up with at least two questions needing to be addressed: does QuickBooks Desktop handle reorder points; and if it does, how does it handle them; does it provide users an alert system notifying of product quantities receding below a threshold?
Does QuickBooks Handle Reorder Points?
Normally, you would be able to manage reorder point thresholds in your Item List. You would go into each item's details. To be more specific, you would zoom into the Inventory Part "Type," as you see in the Item List. More precisely, you click on the following options:
Lists
Item List
Double-click on an item of the Inventory Part Type. You can also right-click on an item, selecting "Edit Item."
If you don't have an Inventory Party item, you can just create a new item, selecting Inventory Part as the "type."
However, if you were to go by the above illustration alone, you may come to the conclusion it doesn't handle reorder points – however. Express Start in QuickBooks Desktop just has you entering your business information and click on "Create Company File." You do have the opportunity to add more information, like vendors, employees, and adding your items. Even then, you won't be able to add inventory part items to your item list, until you enable them. On another note: this article shows a workflow for reorder points QuickBooks Online users can utilize.
Where Do I Enable Inventory Parts to Use Reorder Points, if I Have To?
If you happen to transition from not tracking Inventory Part items, to tracking them, keep in mind the option being turned on is under Company Preferences. Because of this, your QuickBooks company file will have to be single-user mode – essentially logging out remaining users still in your file, before changing this setting; you will be reminded of this through a popup warning.
Is it Easy to Work With Reorder Points in QuickBooks Enterprise, Once Inventory Tracking is Enabled?
Can I Edit or Set Reorder Points for More than One Item in QuickBooks? 
You can use the Add/Edit Multiple List Entries process in QuickBooks to edit more than one Inventory Part's reorder points, doing the following:
Click Lists at the top menu of QuickBooks

Click Add/Edit Multiple List Entries.
Click on the Lists dropdown.
Select Inventory Part as the list being edited
Move the scrollbar to the right, until you see the reorder point columns "Min" and "Max," respectively.
Fill in the appropriate numbers for each item you need to make changes for.
Click Save Changes, when you are done making necessary changes.
If you want to speed up the process a little – when the numbers are the same in successive rows for that column, right-click on a column to get a set of options for actions you want to take.
If your item list of a much larger scale than what you might predict using this process, look at using the Advanced Import option – making use of an Excel file and worksheet featuring your Inventory Part items needing to have reorder points managed, en masse.
How Can I Foolproof the Advanced Import Process?
The natural concern using this method revolves around the likelihood of mismatching data when dealing with multiple lines of data. When this does occur, there's a chance of spending needless amounts of time to hunt down the error(s) found, then resolving it/them. Or, depending on how the Excel file going to be used is arranged before, during and after the import takes place, whether data from it will be brought into your file at all. To make it easier, go to your Item List and export it.
Does QuickBooks Alert Me When Inventory Quantities Go Below the Reorder Point?
Alerts surrounding inventory quantities are important to any business where inventory management is fundamental to the way it operates. QuickBooks has its series alerts or notifications you can use with respect to inventory falling below thresholds. You can manage the alerts via Company Preferences, while your file is in single user mode.
Taking the feature of real-time alerts when inventory goes below the reorder thresholds at face value, it would appear – as of this writing – real-time reorder alerts aren't available in QuickBooks Desktop. However, as previously mentioned, QuickBooks Online does have that capability. The upside to being a Desktop user is you can request for real-time reorder alerts through the product suggestion feature.
What Are Other Advanced Inventory Features Needing Exploration – QuickBooks Enterprise vs NetSuite?
The next installment will look at "serialized inventory to track purchases and sales by assigning a serial number to each item;" "Lot management to track the purchase, stock and sale of a group of items by assigning a specific number to the group;" and "bin management to organize and track the exact location of items in stock in your warehouse(s)." On the surface, the features have been available to Platinum Edition QuickBooks Enterprise users. You will get to see how those features can be enabled; how they work in tandem with existing QuickBooks Inventory Management workflows and other transactions involved in that process.
What Are My Data Migration Options if I Already Decided, or Will Decide to Switch Accounting Software?
Going in either direction requires precision and care, with degrees of both increasing as the amount of data being brought over increases. The team here at Allareo will alleviate your business of the burden involved with data integrity validation, and making sure all necessary financial data and reporting are kept intact – once data is fully migrated. It has built the collective expertise through past experience working in the highest levels of support for QuickBooks, and other accounting software solutions on the market. If you are unsure of where to start, don't hesitate to take advantage of your complimentary consultation!