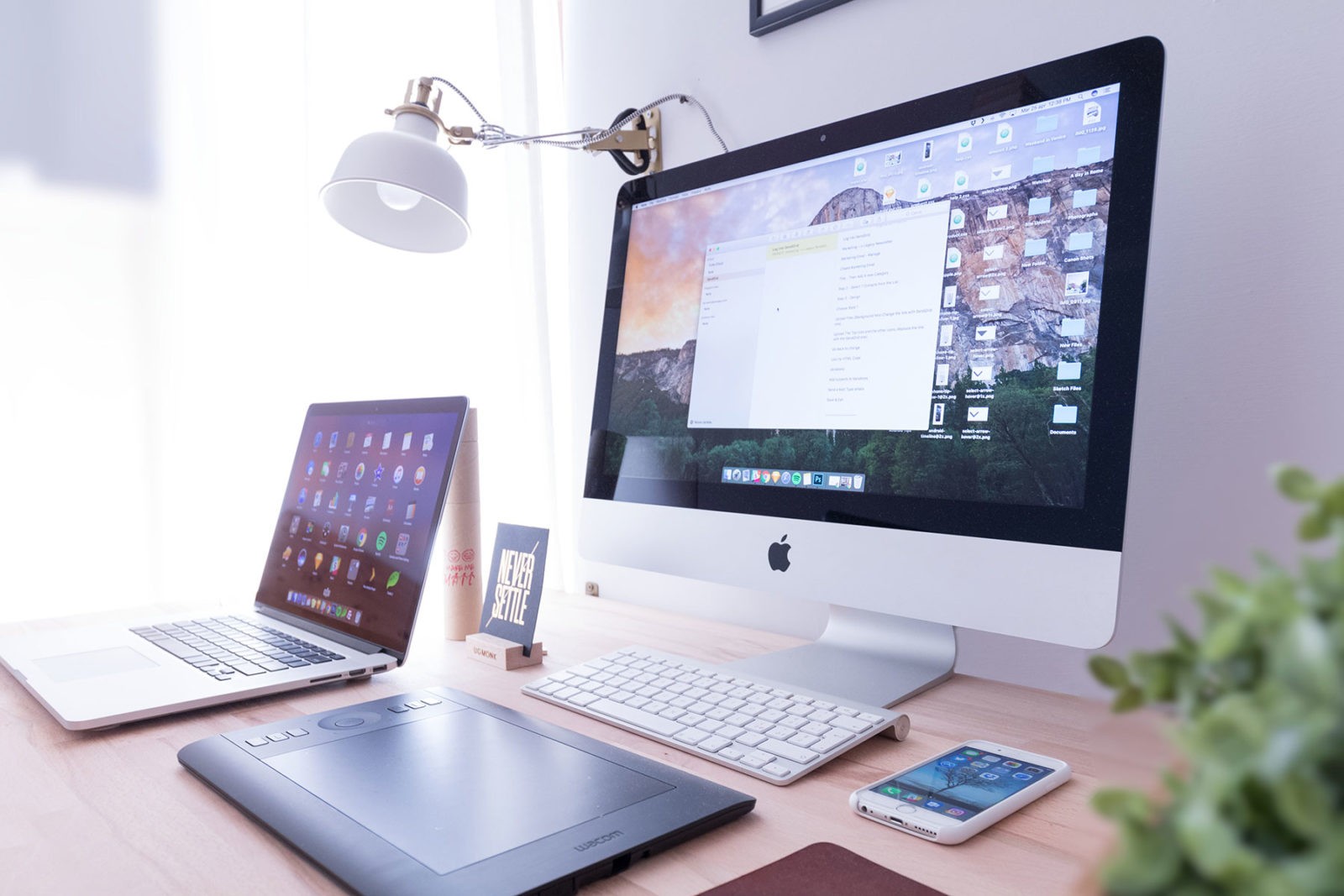 You take time to mull over a potential transition to QuickBooks Online – weighing how much more it can benefit your business. After ultimately deciding to adopt QuickBooks Online, you wonder what is next.  The concerns are natural, especially if there are decades of history in your previous accounting software. However, our data specialists here at Out of the Box Technology will discuss this with you. They assess where you are currently; and where you want to end up – by the time you are brought into QuickBooks Online. This conversation is a first and critical step to a successful migration, as it ensures proper data conversion planning.
In this specific installment, we look at a transition of your data from QuickBooks Desktop to QuickBooks Online.
Why Should I Transition to QuickBooks Online?
Benefits of QuickBooks Online
Little-to-no Data Maintenance
No worries about installing software updates or upgrades.
Accessible Anywhere
All you need is a web browser and internet access.
Mobile apps available for Apple and Android devices.
Not Tied to Specific Operating Systems
QuickBooks Online will work on any device including:
Multiple Monitor Support
Doesn't matter if the monitors are of different sizes or resolution.
Tab Grouping
Contact us to see how it can help manage your user experience.
I want to Go to QuickBooks Online, What's Next?
Make sure your QuickBooks Desktop file has less 350K targets or less
What if it is above it?
Because of our highly-specialized ProAdvisor technicians, we have ways of cutting that down, contact us today to learn more about your options.
What happens to my historical data?
We will ensure an archived version of the file is available.
Upgrade To QuickBooks Online Today
Get the latest version of QuickBooks at the best price guaranteed!
We guarantee that our exclusive QuickBooks product savings will not be beaten. Additionally, our QuickBooks ProAdvisors can assist you with every step of your migration journey, from data preparation to data migration to training and consultation. We specialize in Anything+ Everything QuickBooks!
Talk with an expert
Why Would I Take My Data from QuickBooks Desktop to QuickBooks Online?
When you have historical data, a transition from QuickBooks Desktop to QuickBooks Online is the smoothest path. This is because they are members of the same product family, which enables tighter communication between the two databases. This makes the transition even more automated than coming from another software solution into QuickBooks Online.
What Are First Things I Need to Know About Going to QuickBooks Online?
One of the first things our specialists discuss is the nature of your current QuickBooks Desktop file. Here are some of the most common discussion points:
The amount of historical data (not limited to transactions): it can venture into discussing various lists, and what to bring in vs what not to bring in.
The overall file size: this, in relation to the version of QuickBooks Desktop, often reveals pain points centered around a less than optimal user experience. This also determines the duration the effort of sending data will take.
The nature of specific lists: these can cover your item list. Specific to QuickBooks, the dynamics involved with inventory parts, non-inventory parts, assembly, and sales tax items – to name a few.
Transactional factors: these determine the method and the ease to which your data can be brought over without additional measures.
What If My QuickBooks Desktop Company File Does Not Check Every Box?
Our specialists leverage tools to move QuickBooks Desktop data into QuickBooks Online seamlessly. On the other hand, they will discuss available measures to retain seamless movement of data – if the dots do not connect after evaluating your QuickBooks Desktop Data.
They discuss how much data will brought into QuickBooks Online to examine the possibilities of size reduction being feasible, and provide solutions for accessing historical data. If the need to retain all historical data in QuickBooks Online arises, they explore available options to meet this need amid possible constraints.
What Item in QuickBooks Desktop Prevents Me from Going to QuickBooks Online Easily?
We inspect your file for its overall integrity. Anything we encounter we address through investigating industry-standard solutions, choosing the most feasible for a given occurrence. In rare circumstances, we'll notify you if measures beyond these become a requirement and increase in time away from your data. I recall migrating over a thousand QuickBooks Desktop files, for a client, to QuickBooks Online. Among those, I encountered only one or two irreparable files. This ended up with an irreparable rate of a fraction of a percent!  This only reflects the strides taken by Intuit to always improve product reliability.
While My QuickBooks Desktop Data is Being Migrated, What Do I Need to Know?
Your data is assured of successful transmission into QuickBooks Online. From there, it is reviewed and compared against where it went, and where it came from. During this time, you are asked to not work in your QuickBooks Desktop file – as what you enter will not be present in QuickBooks Online, by the time you sign into it for the first time. However, we understand business needs take precedence – requiring entry of transactions. If this so, just be aware of the need to re-enter them – once you log into the file. Once the file is completed and reviewed successfully, you are notified of its readiness to be logged into for everyone to start working in the QuickBooks Online Company.
I am in QuickBooks Online. Would I Keep QuickBooks Desktop Around, and Why?
Once you and your team sign into QuickBooks Online, and work in it, QuickBooks Desktop is not necessary. Our specialists work with you, each step of the way, to adapt QuickBooks Online to how you and your company worked in QuickBooks Desktop. Many of the same apps used in QuickBooks Desktop have a QuickBooks Online counterpart. With this, you and your company will not miss a beat. As mentioned, the possibility of keeping QuickBooks Desktop for archival referencing is discussed early in the process.
To make the easy transition to QuickBooks Online easier, there have been plenty of resources available for users. A couple of these are the sample company option – if you are the adventurous sort; and working with one of our consultants/trainers to get a step by step exploration in how to do the same things in QuickBooks Online you once did in QuickBooks Online. If you missed our most recent QuickBooks Online webinars, you can get them, here: [enter links for corresponding webinars]