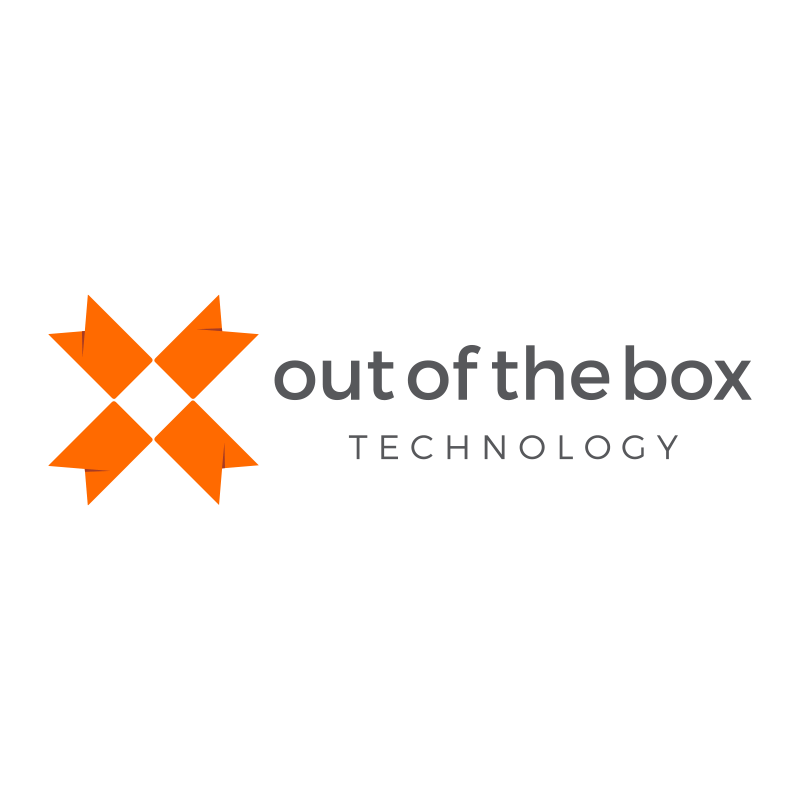 With businesses looking to easily get more done in less time, paperless solutions like Bill.com have been increasing in popularity across a variety of industries. Not only are accounting and bookkeeping firms making use of software and services like Bill.com, but growing businesses themselves are realizing that they can implement solutions like these regardless of what their financial managers are using. With that being said, is Bill.com right for your business?
What is Bill.com?
Bill.com is an online cash flow tool that helps businesses manage accounts payable and accounts receivable. It's customizable cloud-based solutions allow you to pay bills online, easily invoice clients, organize and store documents, and access all of your information from any internet connected device. It features intuitive settings that allow you to automate invoicing and bill payment, and will even identify problems and recommend solutions for better cash management. In short, it allows you to move more of your finances to the cloud and communicate/collaborate more easily with customers and vendors.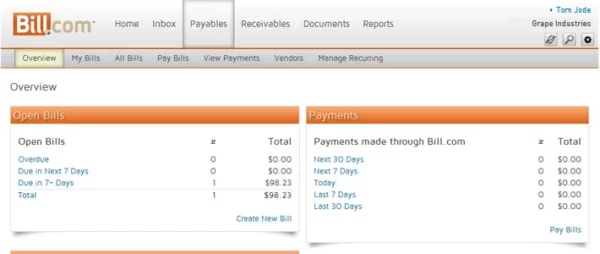 How does Bill.com work, and what does it work with?
Bill.com works with most small business accounting software including QuickBooks, Xero, NetSuite and Intacct. With one click, invoices and payments are made and recorded. The seamless integration eliminates the need to manually enter, print or file paperwork…it's all done online. Users scan, fax or email bills to Bill.com. Then Bill.com enters all billing and vendor information, categorizes your bills and then send them to the correct parties(your employees) for approval.
Setup may take as long as an hour, and the first sync will import your items, customers and open invoices. Then, after changing a few settings and editing your invoice templates, you're ready to start sending out invoices that give your clients the ability to pay you online. One great benefit to invoicing through Bill.com is that you can access it with a smartphone so you can invoice clients on the spot, no matter when or where you're completing a transaction.
Benefits of using Bill.com with QuickBooks
Bill.com works with most versions of QuickBooks, including Enterprise and Online editions. Each time you sync Bill.com with QuickBooks, it picks up any changes to accounts, classes, customers, jobs, invoices, items and more. QuickBooks in turn syncs any changes that have been made to bill payments, fund transfers, invoices, customers/accounts, or other changes to cash flow that have been made in Bill.com.
If you use QuickBooks to create invoices, all that you need to do is edit your template to include the branded url/address(feature of your Bill.com account) where your customers can make payments to you. The options available for payment include direct-to-bank(ACH), PayPal or credit card. Credit card processing requires that you have an account with a preferred merchant service processor.
Features in Bill.com that we like at Out Of The Box Technology
Scheduling payments-You schedule each bill for payment and Bill.com prints and mails your checks or pays electronically on the day you set. When each payment clears you get an e-mail and your accounting software updates automatically when you do your sync.
Cash Flow-The cash flow management feature is able to project your cash flow up to three months in the future. It uses a line graph to help you visualize your future inflows, outflows and balances. Zoom in on trouble spots to review the payables and receivables and adjust receivable dates based on customer payment history to keep the projection realistic. If your balances dip too low you can modify payment timings to visualize alternate solutions.
What type of business or professional would want to use Bill.com?
Bill.com helps businesses become paperless.
Bill.com is perfect for any business that is looking to improve the way they manage bill payment, especially if bills require approval before they are paid. Since bills are entered with a simple fax, scan or email, it is a great solution for businesses that would like to manage their cash without having to update spreadsheets or manually review and enter transactions. Try Bill.com free for 30 days with a risk-free trial – click here. Contact Out Of The Box Technology for support with setup and training.
Benefits for accountants and bookkeepers
Firms implementing Bill.com for use with multiple clients are provided with a console that allows them to access and manage all of their client accounts. Think of it like QuickBooks Accountant, in which they have all the tools and resources available for helping their clients successfully manage and maintain their Bill.com services. The team of ProAdvisors at Out Of The Box Technology has been helping clients implement this online solution for some time now, and has found that after a brief setup and training session, Bill.com can be successfully used to save time and money at almost any business.
---
Although the name implies that Bill.com simply helps you pay bills, the truth is that it can be used for accounts receivable, accounts payable, and to manage cash flow. You have the option of making use of as many or as few of the features you feel will save you time and money. For a Bill.com demo, setup or consultation to find out if Bill.com will work for your business, contact one of our certified consultants today.