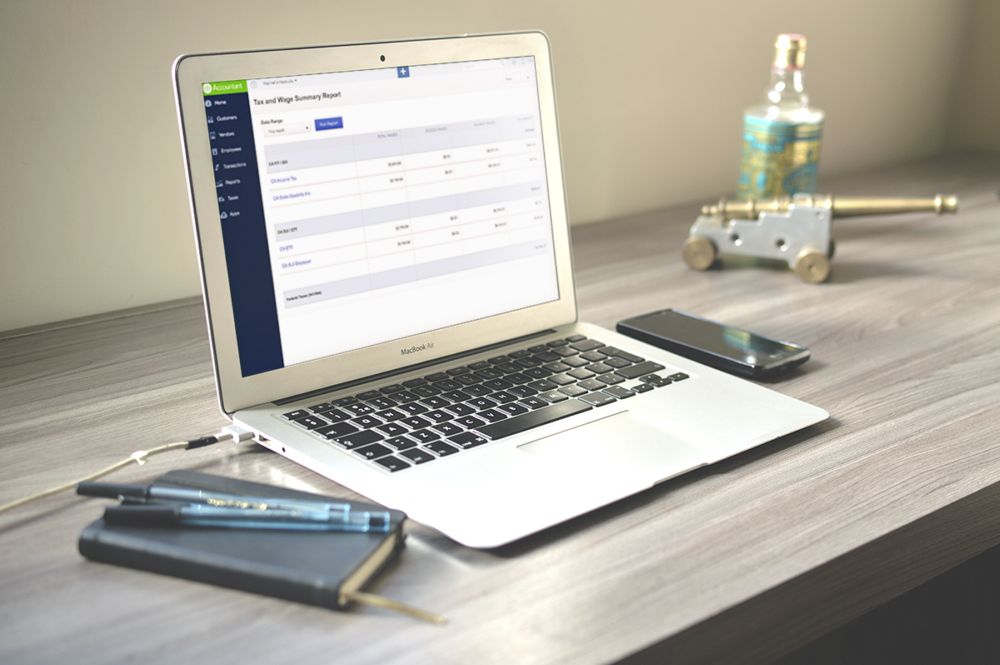 What is EMV? EMV is the global standard for smart card payments and refers to EMV refers to smart or chip cards that contain an embedded chip which provides stronger security features.
QuickBooks Credit Card Processing with EMV Technology
Why is EMV important:
EMV provides merchants with increased fraud protection from counterfeit, lost or stolen cards. Today, if you run a transaction on a fraudulent card, the bank assumes the loss. In the United States, starting in October, if you swipe a fraudulent EMV/chip card with a magnetic stripe reader, you could be liable for that charge.
Is Intuit planning to enable EMV transactions?
In the United States, we are working with its partners to offer EMV-ready versions of its QuickBooks Payments mobile, desktop and point of sale solutions, which work with QuickBooks GoPayment, QuickBooks Desktop (Pro, Premier) 2016, QuickBooks Enterprise 2016, QuickBooks Online, and QuickBooks Point of Sale Desktop 12.0.
Will our customers be liable for losses related to the EMV liability shift starting Oct 1?
Intuit is extending the EMV liability shift by six months for its QuickBooks Payments customers to allow everyone more time to transition. If you are a QuickBooks Payments customer and unknowingly accept a counterfeit EMV card using your magnetic stripe reader, Intuit will assume your liability for the fraud until March 31, 2016.
What if your customer wants it in writing that they are not liable until April 1, 2016:
Have them refer to the website: http://quickbooks.intuit.com/payments/emv-reader
Are you required by law to have EMV technology ?
A merchant is not required by law to use EMV technology however, they will become liable.
What does this for our customers business?
EMV is for Swiped transactions only! (Ecommerce, Recurring Payments, Manual Entry are not EMV.)
If you're concerned about fraudulent credit card transactions, you may want to get an EMV reader. Using an EMV device to read the microchip will authenticate that the credit card is valid, which reduces your liability for fraudulent transactions.
Some questions to consider in deciding if you need an EMV-compatible reader:
Do you sell to customers that you don't know?
Do you sell expensive items?
If you accept a fraudulent credit card and can't collect the funds, would that have a material impact on your business?
Which Intuit Customers are the most at risk ?
GoPayment customers (70% of Intuit Fraud), POS next… QB Desktop Payments the least impacted.
BOTTOM LINE – To be EMV compliant: GoPayment and QBO will automatically update, they don't need to buy new software. Any Subscription Desktop products customers need to install the 2016. QBDT and POS customers would have to upgrade either to QBDT 2016 or QB POS Desktop 12.0. Customers need to purchase an EMV device for their product.
GoPayment: EMV Swiper Cost to Merchant: $30 Software needed: Current GoPayment App Where to order: http://quickbooks.intuit.com/payments/emv-reader
(Click on the Pre-order Reader link)
QuickBooks Desktop: Magtek eDynamo Cost to Merchant: Not yet released Software needed: QBDT 2016
QuickBooks Online: Magtek eDynamo Cost to Merchant: Not yet released Software needed: Any version of QBO
QuickBooks Point of Sale: Magtek eDynamo
& Ingenico IPP350 Cost to Merchant:
Magtek eDynamo: Not yet released
Ingenico IPP350: $349.95 Software needed: QuickBooks Point of Sale Desktop 12.0 POS Payments customers automatically get a GoPayment account and reader