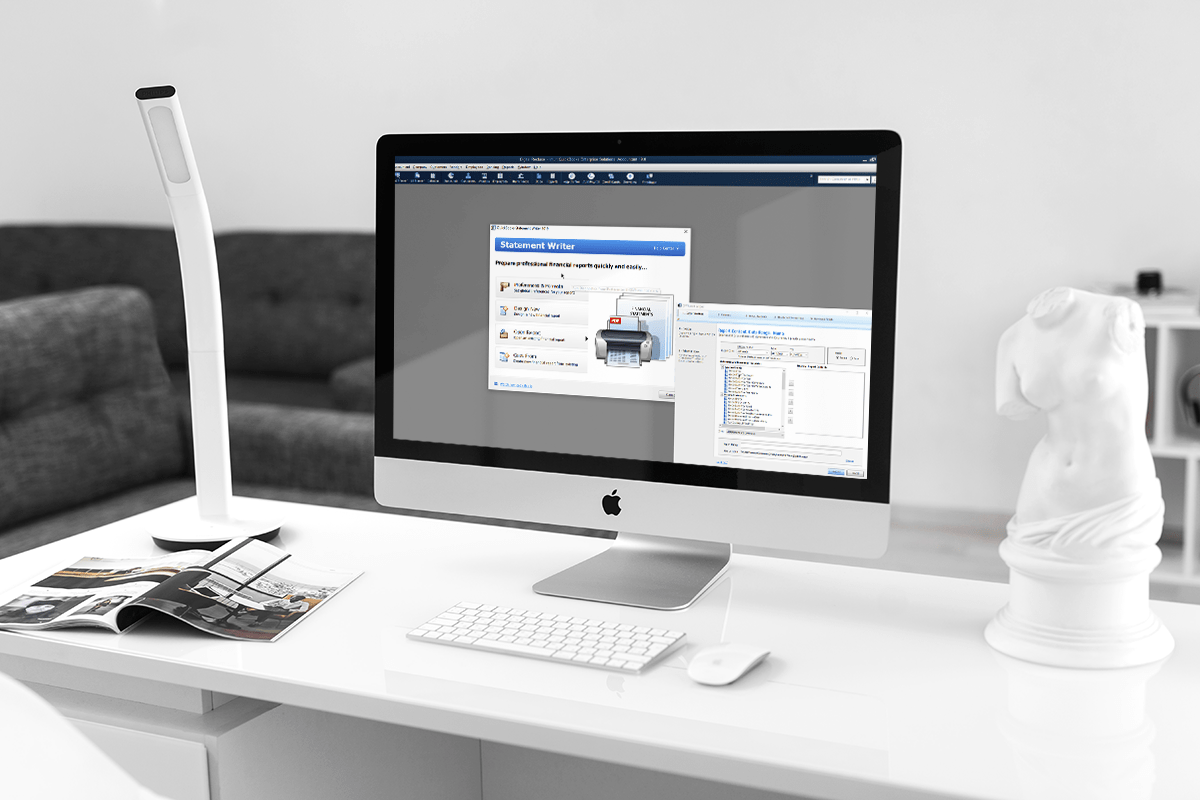 Making regular backups of your QuickBooks company file and related files is very important. Preparing a backup plan and making sure it is being followed regularly is essential for protecting your valuable data.
You need a disaster recovery plan.
How long it would take to recreate your company file if it was gone? Consider the difference in situation if a major disaster like a fire or flooding happens at your office. It is night and day between being able to simply get new computers, install QuickBooks, restore an online or offsite backup, and be back to work, compared to the prospect of somehow recreating your entire data file from the beginning, especially if the paperwork used to create it was also affected by the disaster.
It is highly recommended to make backups as often as practical, ideally nightly, or at least every week. It is also very important to make a manual backup before doing any sort of major change in your file settings or data such as an import, list merge, turning on various features such as Multi-Currency or Enhanced Inventory Receiving, or any other action in QuickBooks that does not have an undo option.
When deciding on a backup plan, it is important to make sure all your important files are backed up frequently enough to serve your purposes. While it may seem excessive to back up every night, how much data do you enter in a day? If you have multiple users entering transactions all day long, nightly backups become very important even if they take more time than otherwise desirable. While a weekly backup might seem more practical for a large file, do you really want to have to take the time to recreate all the work for the entire week if restoring the backup proves necessary? Some companies even make a simple manual backup over the lunch hour due to volume of daily entries over the entire day, and then a verified backup overnight. If you enter a handful of simple transactions a week, then a weekly backup may be practical.
There are multiple options for backing up your company file in the desktop versions of QuickBooks:
Manual local backup – Go to File > Back Up Company > Create Local Backup. Select a location and options and then make the backup now. Using the Complete Verification option is recommended, although that does require being in single-user mode. For making a quick backup, the No Verification option is the fastest, although using it should be kept to a minimum for manual backups, not when making a planned backup.
Scheduled local backup – This can be set in the backup settings, and runs the backup at a time set, which needs to be done when no one is using the file.
Intuit Data Protect – This comes with QuickBooks subscriptions, and is designed to make an off-site backup simple to schedule and have done. The time of day for a daily backup can be set, and with standard network setups with the company file on the server, it will make the backup even if users are still in the file. However, there may be space concerns here, as this service currently backs up a maximum total of 100 GB, including both your original backup data, and the recent changes to your protected files. If the file is unchanged since the last backup, it keeps that copy.
Server backups done outside of QuickBooks – This can be set up by your IT staff, and is also done by hosting services if you are using the desktop version on a cloud hosting service. This type of backup can be more involved to restore if it is needed.
Local or hosted, Which options works best for you?
With any of these options, it is important to make sure you are backing up all the data you need, and that you take additional steps in your backup plan if there are other files you need backed up that are not saved by the main backup utility. While the internal backup process includes many files in the QBB backup file it creates, that does not include everything. Files such as attachments, Fixed Asset Manager client files, and data files for third-party applications are not included. For Intuit Data Protect, they would need to be specifically added to the backup settings. For server-side backups, the entire server account space is usually backed up, but confirm the details with the hosting provider.
It is also very important to know how far back the backups are kept by a service provider, and a good idea to have local copies of backups for earlier periods if they may be needed. Even locally, space often makes it necessary to only keep a certain number of daily backups. It is common to keep 60-120 days if the space is available, and 30-45 days would be a minimum. Making and keeping a backup after doing quarterly or yearly taxes is a good minimum for longer-term storage, so you always have a copy of the file used to prepare them.
For regular backups that are made locally, it is important to take a copy of the backup file offsite, either by uploading to a secure file service, or simply putting it on a flash drive and carrying it elsewhere. If an office site is subject to fire or flood, any backups stored onsite will likely be affected as well. Having the backup file stored on the same server as the company file will not help if the server fails.
If time and storage space allow, it is fine to have multiple backups going, such as using Intuit Data Protect and making periodic local backups.
Local backups have two big benefits even if an online option is used for the primary backup. For hosted QuickBooks, this means making a backup inside QuickBooks on the cloud even if the hosting service does regular server backups.
The local backups can be done with the Complete Verification option. This checks your file for issues with your data and alerts you to any problems. Computers are very complex, and despite the large amount of effort by many manufacturers and programming teams to make them work perfectly, any file on the computer can experience small bits of damage over time. For a large file like a QuickBooks company file, this is more likely to happen than to a single image or text file out of many. Using the built-in Verify Data to regularly check for file issues is very important, and the Rebuild Data utility makes it easy to fix most issues that occur.
The other big benefit of making an unscheduled local backup with Complete Verification set is that it resets the TLG or Transaction Log file back to a minimal size. The TLG file is a backup of a different sort, and is a system log of changes made since the last backup of this type. This reset does not happen with any other type of backup. Having this TLG file grow very large can affect both QuickBooks performance and the size of your regular backups, as a regular backup from inside QuickBooks includes this file. The other backup options may not include the file by default, and do not reset it either. Although the TLG file is in the same folder as your company file, it is not a good idea to manually delete this file. Although rare technical issues may make it necessary to clean the file, but this should not be deleted without expert advice if you are troubleshooting a QuickBooks issue.
One other note about local backups. While it is tempting to set the backup to save to an external or NAS (Network Attached Storage) drive, this can prevent the backup from working properly, or make the process much slower, especially if you are trying to save to a flash drive. It is recommended to save the backup to your local hard drive and then copy it over to an external drive. Similarly, if restoring the backup is necessary, copy the backup file to your local hard drive before doing a data restoration.
In closing, backups are a very important part of using QuickBooks, so making and executing a comprehensive backup plan is essential for protecting your data and hard work especially in the event of an unforeseen problem.