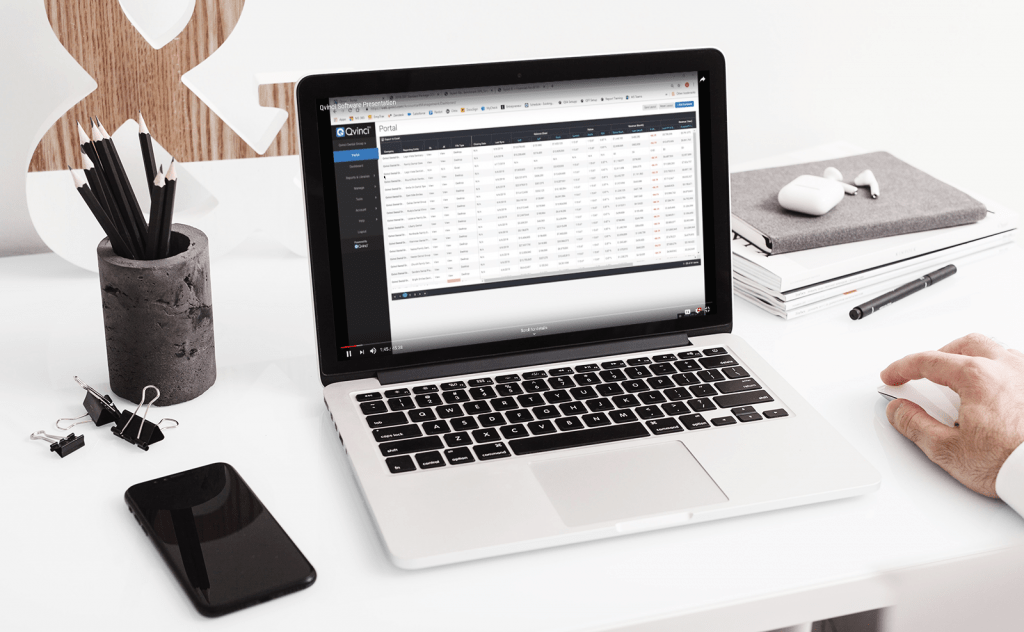 You love your customers, you love your business and you love your time off with family. Did you know that is was even possible to love your payroll?
Your time is valuable and everyone knows time is money. It's the time and complexity of processing payroll that too many businesses love to hate.
Save money this holiday season and stop wasting time manually processing payroll and calculating timecards!
Here at Out Of The Box Technology, we help our QuickBooks customers learn to love payroll by removing the time and complexity associated with this essential part of running a business – paying your valued employees in a timely and accurate way.
We can help you decide which Intuit Payroll service fits best for your business. Since Payroll can be especially complicated and stressful during Year End, we will be launching a series of blogs to help you get some payroll relief.
Our goal is to help educate you on why and what payroll service might work for you along with other payroll related topics.
In this blog, we will cover 9 reasons why our customers choose to start automating payroll with a service and bring the love to this dreaded process. Subscribe to our blog today and stay tuned for more payroll blogs.
Read our last related payroll blog: QuickBooks Payroll That Feels Like a Million Bucks
Fall in Love with QuickBooks Integrated Payroll
9 Reasons Our Customers Choose QuickBooks Integrated Payroll Services
Payroll has become too complex! The biggest reason our QuickBooks customers choose Intuit payroll is because their business is growing and processing payroll becomes too complex.
Payroll rules and regulations! Customers appreciate the convenience of having a service that automatically populates any Federal and State tax form changes.
Payroll is not a money making activity and mistakes are costly! If you make mistakes there are fines and penalties which most small businesses cannot afford to make.
Payroll takes too much time! Intuit's Payroll integrates with QuickBooks and creates instant paychecks and automatic tax calculations.
Payroll deadlines! You don't need to stress over paycheck processing deadlines anymore.
Payroll expenses! Customers save a significant amount on payroll expenses each year (thousands of dollars on average)
Better time tracking! Customers find their employees are more consistent (and complain less) about tracking their time
QuickBooks integration! Customers saved hours each week on tracking and entering employee time.
Improved efficiency! Customers save time with the improved efficiency in their office.
Since Payroll processing is even more hectic during Year End, we invite you to learn how you can get relief from the frustration and chaos. Watch this educational webinar with a panel discussion including payroll experts from Intuit and TSheets. Enjoy our complimentary 1 hour expert payroll panel discussion:
If your company provides billable services and employs remote staff, you will not want to miss this webinar to check out Intuit's Payroll and TSheets! Automate and streamline time and expense tracking while gaining increased financial control and advanced project performance!
We hope this recording helps you with more reasons to take time to learn more about how Intuit's Payroll Services can help you save time and money. Contact us today to learn more about how we can help you with your business and accomplish your goals with extra QuickBooks training, consulting and inspiration! Call today 888.682.8666 or email.
Out Of The Box Technology is a nationally recognized small business accounting and QuickBooks consulting firm, certified as Elite QuickBooks Solution Providers and QuickBooks ProAdvisors. Our approach to each of our clients is simple: We want to empower business success. We accomplish this with our commitment to providing excellent customer service and a our desire to help businesses be more successful.
Today, businesses across multiple industries rely on us to provide the highest standard of accounting practices, expertise, software solutions and guidance.
We pride ourselves on being solutions providers, not just service providers. This means we don't just sell products or provide "one-way" service or account management. Instead, we integrate our services with your company's needs as a valued team member.
Our goal is to work with each of our clients, empowering them with the tools and knowledge that will help them make better-informed business decisions.