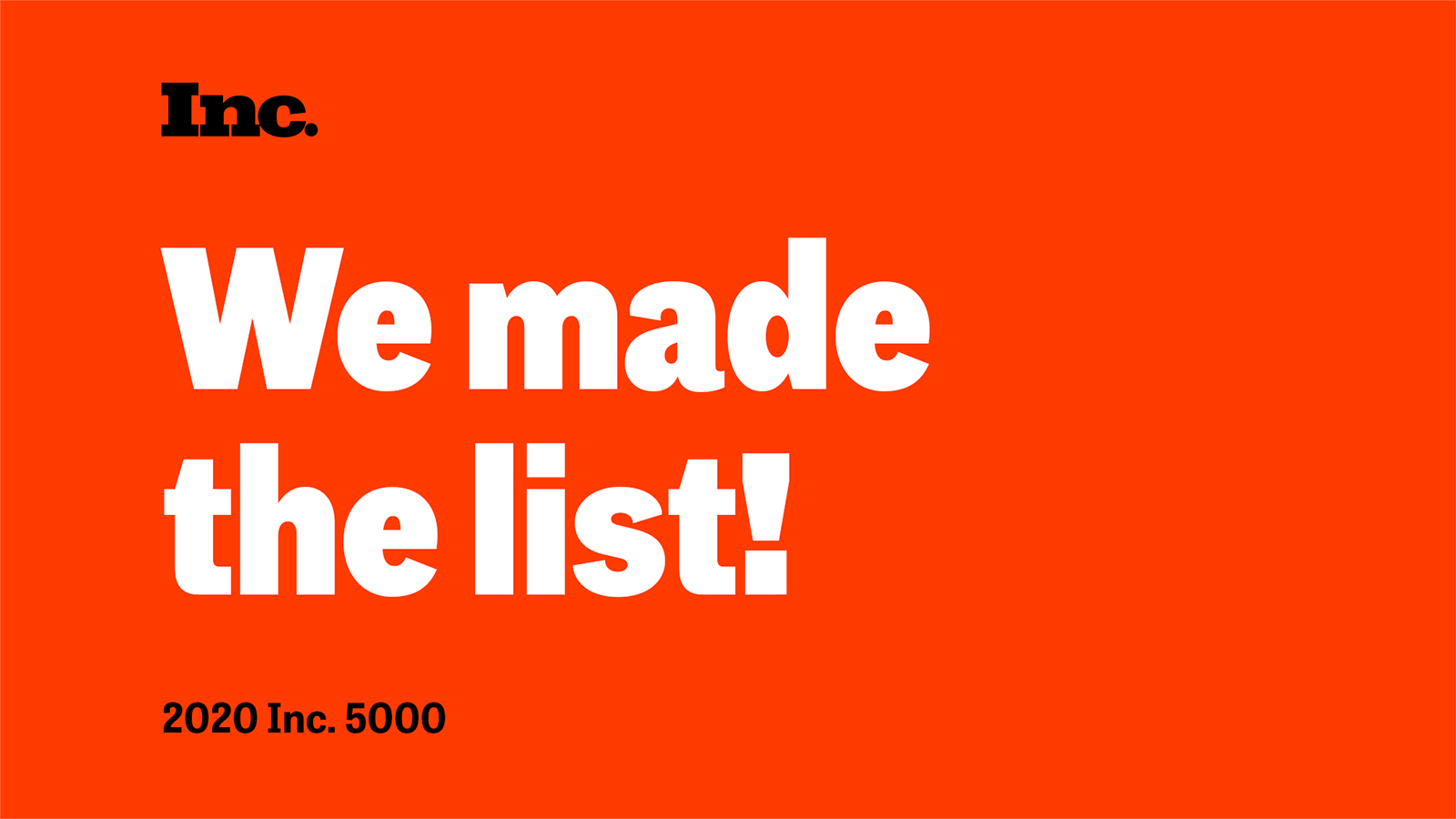 For the 5th year in a row, we are excited to share the news that Out Of The Box Technology has made the Inc. 5000 list once again this year! This award recognizes the fastest-growing companies in America, many of which have grown sixfold since 2016 alone. 
We are honored to receive this award again this year and look forward to what our team will accomplish in 2021. Without the ongoing dedication of our Out of the Box Technology team and the amazing clients we have worked with over the last 30+ years, we wouldn't be where we are today. 
2020 At A Glance.
Over the course of the last 18 months, we have doubled our team in size, merged with another company, and managed to sustain continued growth throughout a global pandemic. Our coordinated efforts as a team to work towards the best possible client-experience have helped us get to where we are today. With a growing, experienced team of QuickBooks experts, we are excited to continue to push for company growth and the best possible client service. 
Taking a minute to reflect on the last year and a half given the existing challenges we face across the globe, our team wanted to recap what we have accomplished together so far.
Grew significantly in revenues despite the current global pandemic and economic challenges.

Successfully integrated our east coast and west coast teams into one, cohesive team.

Consolidated our products and services into a stronger higher-value offering and value proposition.

Completed a brand refresh and website overhaul.
The Sky is the Limit.
Our team is proud to be one of the fastest-growing private companies in America and look forward to continuing to serve our growing client base. With everything we have worked hard to accomplish in the last eighteen months, and what we have overcome specifically in the last six — amidst these uncertain times, we are incredibly excited to see what we will do together in the future. 
Thank you to our team, let's make the rest of 2020 even better!