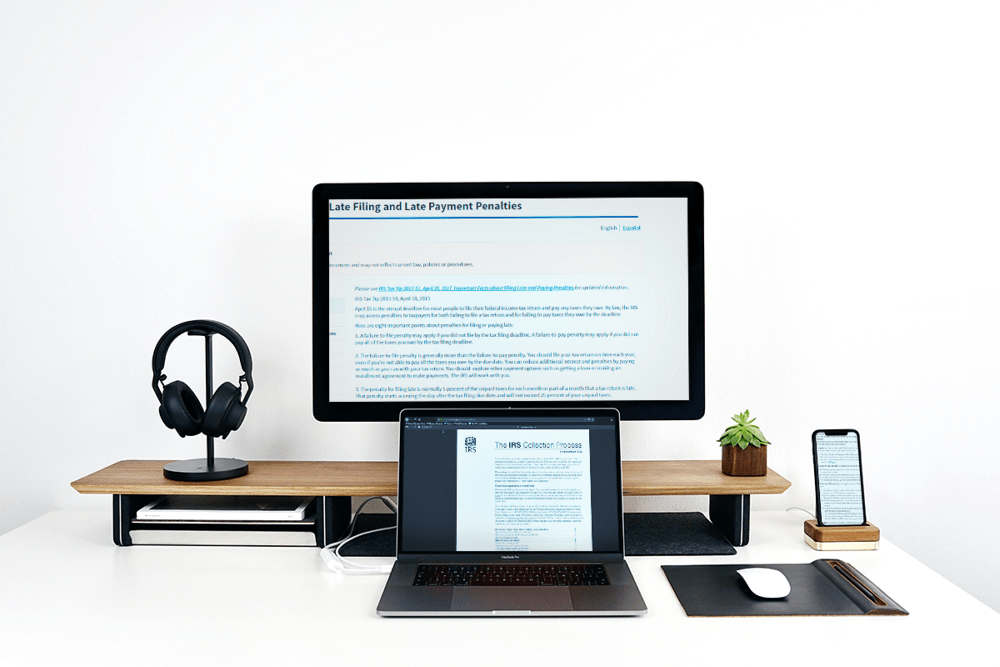 April 15 (April 17 if you live in Maine or Massachusetts) is the deadline for most people to file their federal income tax return and pay any taxes they owe. The bad news is that if you miss the deadline (for whatever reason), you may be assessed penalties for both failing to file a tax return and for failing to pay taxes they owe by the deadline. The good news is that there is no penalty if you file a late tax return but are due a refund.
10 Important Penalties for Filing or Paying Late You Should Know:
 A failure-to-file penalty may apply. If you owe tax, and you failed to file and pay on time, you will most likely owe interest and penalties on the tax you pay late.


Penalty for filing late. The penalty for filing a late return is normally 5 percent of the unpaid taxes for each month or part of a month that a tax return is late and starts accruing the day after the tax filing due date. Late filing penalties will not exceed 25 percent of your unpaid taxes.


Failure to pay penalty. If you do not pay your taxes by the tax deadline, you normally will face a failure-to-pay penalty of 1/2 of 1 percent of your unpaid taxes. That penalty applies for each month or part of a month after the due date and starts accruing the day after the tax-filing due date.


The failure-to-file penalty is generally more than the failure-to-pay penalty. You should file your tax return on time each year, even if you're not able to pay all the taxes you owe by the due date. You can reduce additional interest and penalties by paying as much as you can with your tax return. You should explore other payment options such as getting a loan or making an installment agreement to make payments. Contact the office today if you need help figuring out how to pay what you owe.


Extension of time to file. If you timely requested an extension of time to file your individual income tax return and paid at least 90 percent of the taxes you owe with your request, you may not face a failure-to-pay penalty. However, you must pay any remaining balance by the extended due date.


Two penalties may apply. One penalty is for filing late and one is for paying late–and they can add up fast, especially since interest accrues on top of the penalties but if both the 5 percent failure-to-file penalty and the 1/2 percent failure-to-pay penalties apply in any month, the maximum penalty that you'll pay for both is 5 percent.


Minimum penalty. If you file your return more than 60 days after the due date or extended due date, the minimum penalty is the smaller of $135 or 100 percent of the unpaid tax.


Reasonable cause. You will not have to pay a late-filing or late-payment penalty if you can show reasonable cause for not filing or paying on time. Please call if you have any questions about what constitutes reasonable cause.


Penalty relief. The IRS generally provides penalty relief, including postponing filing and payment deadlines, to any area covered by a disaster declaration for individual assistance issued by the Federal Emergency Management Agency (FEMA).


File even if you can't pay. Filing on time and paying as much as you can, keeps your interest and penalties to a minimum. If you can't pay in full, getting a loan or paying by debit or credit card may be less expensive than owing the IRS. If you do owe the IRS, the sooner you pay your bill, the less you will owe.
If you need assistance, help is just a phone call away!