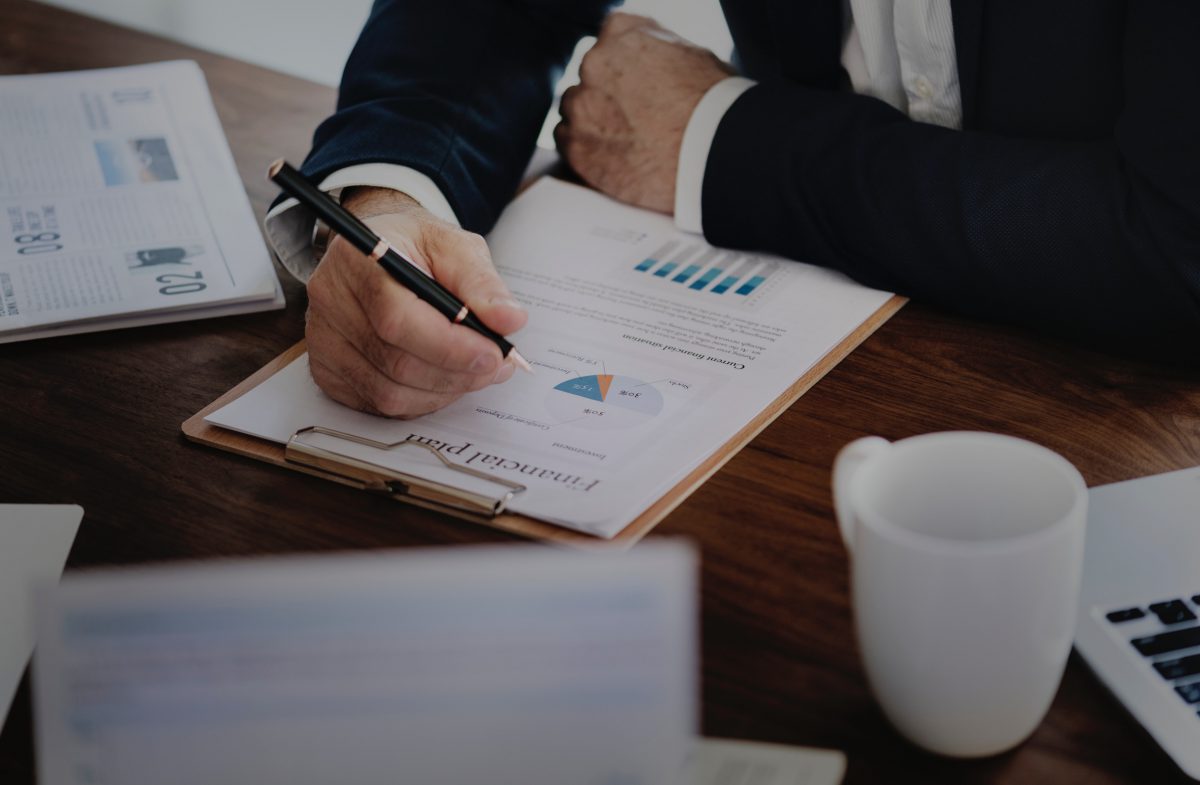 Year-End Accounting Resource Center
This page contains a multitude of year end accounting resources we have gathered from the web and produced internally for our clients. Use the navigation links below to scroll through the page to find the resources you need. If you would like a personalized consultation from one of our small business / QuickBooks accounting experts, please feel free to call
(888) 232-4758
anytime, or
request a year end review
to get started.
UPDATE: The Treasury recently announced tax changes and updates in response to COVID-19. Updates include an extension until July 15, 2020 for all taxpayers that have a filing or payment deadline that normally falls on or after April 1, 2020 and before July 1, 2020. Please see the latest information on tax deadlines and stimulus updates related to COVID-19 on the TurboTax Coronavirus Tax Center and detailed information about federal and state tax changes on Intuit's Coronavirus blog post.
Book your year end review with one of our small business accounting experts
Our year-end reviews typically cover, but are not limited to:
General Ledger Review
Budget Analysis & Planning
Tax Prep & Plan for 1099s & W2s
Review Insurance Policies, Leases & Loan Documents
Schedule a Review
---
1-1. DAILY ACCOUNTING CHECKLIST
1. Check Cash Position
Since cash is the fuel for your business, you never want to be running near empty. Start your day by checking how much cash you have on hand. Knowing how much you expect to receive and how much you expect to pay during the upcoming week/month is important, too—but it is not gas in your tank.
Managing your business finances does not have to be eat-your-spinach drudgery. The key, of course, is to create a realistic plan with a budget, record your transactions correctly, review your results regularly and always keep good records. Your comfort level with the three basic financial reports that evaluate your fiscal health is also essential: the balance sheet, income statement and cash flow statement.
2. Refresh your financial data.
Ideally, your accounting software automatically does this for you each day, syncing your bank and credit card feeds and the sales data from your POS system into your accounting software. If it doesn't, you'll need to do this manually. This gives you an up-to-date look at your accounts, showing you the money moving in and out of your business.
3. Back-Up Your Data
If you're not using cloud-based accounting software like QuickBooks that automatically backs up your data, back up your financial data manually every day. Doing so gives you peace of mind that you won't lose your data if you have a hardware failure, file corruption or some other issue.
---
1-2. WEEKLY ACCOUNTING CHECKLIST
1. Record Transactions
Record each transaction (billing customers, receiving cash from customers, paying vendors, etc.) in the proper account daily or weekly, depending on volume. Although recording transactions manually or in Excel sheets is acceptable, it is probably easier to use accounting software like QuickBooks. The benefits and control far outweigh the cost.
2. Document & File Receipts
Keep copies of all invoices sent,  all cash receipts (cash, check and credit card deposits) and all cash payments (cash, check, credit card statements, etc.).
Start a vendors file, sorted alphabetically, (Staples under "S", Costco under "C,"etc.) for easy access. Create a payroll file sorted by payroll date and a bank statement file sorted by month. A common habit is to toss all paper receipts into a box and try to decipher them at tax time, but unless you have a small volume of transactions, it's better to have separate files for assorted receipts kept organized as they come in. Many accounting software systems let you scan paper receipts and avoid physical files altogether.
3. Review Unpaid Bills From Vendors
Every business should have an "unpaid vendors" folder. Keep a record of each of your vendors that includes billing dates, amounts due and payment due date. If vendors offer discounts for early payment, you may want to take advantage of that if you have the cash available.
4. Pay Vendors, Sign Checks
Track your accounts payable and have funds earmarked to pay your suppliers on time to avoid any late fees and maintain favorable relationships with them. If you are able to extend payment dates to net 60 or net 90, all the better. Whether you make payments online or drop a check in the mail, keep copies of invoices sent and received using our accounting software.
5. Prepare & Send Invoices
Be sure to include payment terms. Most invoices are due within 30 days, noted as "Net 30" at the bottom of your invoice. Without a due date, you will have more trouble forecasting revenue for the month. To make sure you get paid on time, always use an invoice template the contains the right details such as payment terms, itemized charges, and your payment address.
Read more about the anatomy of an invoice and how to get paid on time.
6. Review Projected Cash Flow
Managing your cash flow is critical, especially in the first year of your business. Forecasting how much cash you will need in the coming weeks/months will help you reserve enough money to pay bills, including your employees and suppliers. Plus, you can make more informed business decisions about how to spend it.
All you need is a simple statement showing your current cash position, expected cash receipts during the next week/month and expected cash payments during the next week/month. To download a free customizable cash flow statement template, click here.
---
1-3. MONTHLY ACCOUNTING CHECKLIST
1. Balance Your Checkbook
Just as you reconcile your personal checking account, you need to know that your cash business transaction entries are accurate each month and that you are working with the correct cash position. Reconciling your cash makes it easier to discover and correct any errors or omissions—either by you or by the bank—in time to correct them.
2. Review Past-Due ("Aged") Receivables
Be sure to include an "aging" column to separate "open invoices" with the number of days a bill is  past due . This gives you a quick view of outstanding customer payments. The beginning of the month is a good time to send out overdue reminder statements to customers, clients, and anyone else who owes you money.
At the end of your fiscal year, you will be looking at this account again to determine what receivables you will need to send to collections or write off for a deduction.
3. Analyze Your Inventory Status (If Applicable)
If you have inventory, set aside time to reorder products that sell quickly and identify others that are moving slowly and may have to be marked down or, ultimately, written off. By checking regularly (and comparing to prior months' numbers), it's easier to make adjustments so you are neither short nor overloaded.
4. Process or Review Payroll & Approve Tax Payments
While you have an established schedule to pay your employees (usually semi-monthly), you need to meet payroll tax requirements based on federal, state and local laws at different times, so be sure to withhold, report and deposit the applicable income tax, social security, Medicare and disability taxes to the appropriate agencies on the required dates. If you need help with payroll, we can help.
Review the payroll summary before payments are disbursed to avoid having to make corrections during the next payroll period. A payroll service provider can do all this to save you time and ensure accuracy at a reasonable cost. You can also use our free paycheck calculator to figure out what you need to withhold from each paycheck.
5. Review Actual Profit & Loss VS. Budget & VS. Prior Years
Your profit and loss statement (also known as an income statement), both for the current month and year to date, tells you how much you earned and how much you spent. Measure it against your budget every month (or quarter). Comparing your actual numbers to your planned numbers highlights where you may be spending too much or not enough, so that you can make changes.
If you have not prepared a budget, compare your current year-to-date P&L with the same prior-period year-to-date P&L to identify variances and make adjustments.
Check out Intuit's guides to download a free customizable budget template and profit and loss statement.
6. Review Month-End Balance Sheet VS. Prior Month
By comparing your balance sheet at one date—June 30, 2015, for example—to a balance sheet from an earlier date (December 31, 2014), you get a picture of how you are managing assets and liabilities. The key is to look for what is significantly up and/or down and understand why. For example, if your accounts receivable are up, is it due to increased recent sales or because of slower payments from customers?
Click here for a free customizable balance sheet template. Learn more about reporting in QuickBooks
---
1-4. QUARTERLY ACCOUNTING CHECKLIST
1. Prepare/Review Revised Annual P&L Estimate
It's time to evaluate how much money you are actually making, whether your net assets are going up or down, the difference between revenues and expenses, what caused those changes, how you are spending profits, as well as identifying trouble spots, and making adjustments to improve sales and margins.
2. Review Quarterly Payroll Reports & Make Payments
You have been reviewing your semi-monthly payroll reports. However, the IRS and most states require quarterly payroll reports and any remaining quarterly payments. Again, it's best if your payroll service provider completes these reports and files them. Your job is to review to make sure they appear reasonable.
3. Review Sales Tax & Make Quarterly Payments
If your company operates in a state that requires sales tax, make sure you comply to avoid serious penalties. The U.S. Small Business Administration (SBA) and sales tax software like Avalara can help you determine your state tax obligations.
4. Computer Estimated Income Tax & Make Payment
The IRS and states that have income taxes require you to pay estimated income taxes. Review your year-to-date P&L to see if you owe any estimated taxes for that quarter. Your tax accountant can assist if necessary.
---
1-5.
ANNUAL ACCOUNTING CHECKLIST
1. Review Past Due Receivables
Now it's time to check significant past due receivables and decide whether you think customers will eventually pay, whether to send past due bills to a collection agency or whether to write them off for a deduction.
2. Review Your Inventory (If Applicable)
Review your current inventory to determine the value of items not sold. Any write-down of inventory translates to a deduction on your year-end taxes. If you do not write down unsellable inventory, you are overstating your inventory balance and paying additional taxes that you don't owe.
3. Fill Out IRS Forms W-2 & 1099-MISC
The IRS has a January 31 deadline that requires you to report the annual earnings of your full-time employees (W-2s) and most independent contractors (1099s). This deadline includes mailing copies of the tax forms to the people who worked for you. Note: A 1099 form is not required for any contractors who earned less than $600. Consider saving time and avoiding errors with an e-filing service.
For help determining whether your worker is an independent contractor or an employee, see our W-2 vs. 1099 Wizard. If you employ independent contractors, check out our guide to filing 1099s.
4. Review & Approve Full-Year Financial Reports & Tax Returns
At tax time, carefully review your company's full-year financial reports before giving them to your accountant. Before you sign your return, be sure to review it for accuracy based on your full-year financial reports. If the IRS audits your company and finds any underpayment of taxes, it will come to you, not your accountant, for any additional taxes, penalty  and interest.
Accounting software like QuickBooks can help you generate financial reports and manage taxes, but for more guidance, see our guide to financial reporting. To keep a handy reference of this checklist, download the TurboTax Tax Prep Checklist PDF
Section 2: Dealing with the IRS
The Internal Revenue Service: a name that strikes fear into the hearts of taxpayers and business owners everywhere. If you've had to deal with them recently, chances are it wasn't a very good experience. But fear not, below are a few suggestions that may ease your pain the next time the IRS comes calling.
5 EXPERT TIPS FOR DEALING WITH THE IRS
1. Don't Avoid The Problem
I've had several bookkeeping clients who were putting all IRS correspondence aside in its own pile, sometimes waiting months before they worked up the nerve to open and read any of it.
But the longer you wait, the harder it will become. It is always better to deal with this kind of problem head-on, with honesty and transparency. Schedule time to review any correspondence, study the issue, and prepare as best you can.
2. Get Organized Before You Call
Have all your information handy and sorted appropriately, including:
Identification information for you and/or your business: They may ask you anything as part of the verification process, including your business address on file, the date you organized your business, your tax ID, information about business partners, entity type or information from past tax returns.
All correspondence you have received from the IRS: Open all of it, and review carefully before you call in. This way, you understand the issues beforehand and aren't surprised when on the call.
Any supporting documents you can gather regarding the issues at hand, especially tax returns.
Notes from any previous calls you may have made to the IRS.
A comprehensive list of every single little question you can think of: This is really important, because it can be easy to forget issues while you are on the call.
3. Give Yourself Time (2-3 Hours)
The best time to call is 7 a.m. local time, right when the IRS opens for business. This is probably when wait times will be the shortest, but you may still end up being on hold for a while, as the estimated wait time for the 2020 tax season is more than 30 minutes per call.
Have a good book handy, and make sure your phone is charged!
4. While On The Call, Be Nice!
The IRS has had its budget cut by Congress several times over the past few years, which means it has smaller and fewer resources to handle its ever-increasing demand. As such, their call-center employees are likely overworked and underpaid. Put yourself in their shoes: How would you handle receiving calls all day from people who are angry, bitter or panicked about their tax problems? Remember that they have a thankless job, so be nice.
Aside from being common courtesy, having a kind and polite attitude is probably the most effective way to get help with everything you need. Bite your tongue, if necessary, and express some gratitude for their time and efforts to help you. As we all know, a little kindness can go a long way.
5. Take Notes & Make Sure You Understand Everything
Write down everything, starting with the date, the name of the agent who's helping you, and his or her ID number.
Go through that list of questions you prepared, and make sure you understand every answer they offer. Don't just assume that what they are talking about is over your head—it is worth your time to make sure you understand what they are trying to explain to you.
Get as much detailed information as possible: Don't just ask, "Do I still owe money?" Instead, ask, "Can you confirm that I don't owe any money for any time period on any tax form?"
Before you get off the call, review the main points of your conversation with the agent, and repeat back what your obligations are. This helps ensure there are no misunderstandings and prevents you from having to call back at a later time. Also, make note of any promises the phone agent has made, so you have a record if something does not go as planned.
While these suggestions are not a guarantee that your conversation will go the way you'd like, they should help things go more smoothly. These tips will hopefully make your tax season worry-free and your time on hold as short as possible.
Section 3: Estate Planning
By creating a detailed estate plan for your family business now, you can rest assured knowing the company will transition smoothly when you're no longer around. Here's a brief list of what your plan should account for.
ESTATE PLANNING FOR FAMILY BUSINESS OWNERS
Most of us will use wills to distribute our assets and protect loved ones when we're no longer around. Many business owners, however, don't have the same mechanisms in place to ensure their firms stay in the family. Proper estate planning can help mitigate any risks following a business owner's passing by determining how money and assets will be divided upon death. Not only does estate planning help ensure that the right people inherit your business, but it also enables you to minimize taxes during the transition while avoiding legal snafus.
Many business owners make the mistake of assuming that they can pass a family company down to their children without issue. The truth is that failing to create an estate plan may subject your estate to a federal gift tax. Coupled with the expense of funeral planning, this tax can put a serious burden on those family members left behind. Additionally, failing to communicate your intentions to family members and other business partners can leave your company floundering.
Ownership Transfer Issues
After a family business owner passes on, those left behind are often left scrambling to make decisions about daily operations. A good business estate plan doesn't just address ownership transfer, but can also help coordinate the day-to-day management and operations of the company after the owner's death.
For best results, ensure your estate plan includes details on dealing with directors, consultants and shareholders outside the family, as well as a plan that addresses the business' key employees. Additionally, it's important to specify who will be running the business if this person is different from the individual who ends up owning it. Taking the above steps before a death will help protect the legacy of the business for years to come.
If you're the sole owner of your family business, you can create an estate plan that details the transfer of ownership and managerial power to your next of kin. The situation becomes more complicated for family businesses with multiple owners. In these cases, consulting the shareholder or partnership agreement is crucial. Not only does this document dictate who can and cannot acquire shares after a current owner passes on, but it may also prevent spouses and children from becoming owners by requiring surviving shareholders to buy out the deceased member's portion of the business.
Tax Considerations
If you're like most family business owners, then the odds are good that a majority of your wealth is tied up in the company you operate. Hence, it's important to take steps to protect your loved ones from unnecessary tax payments when you're gone. Without an estate plan, your business' new owner may be on the hook for an estate tax (sometimes called the "death tax") ranging from 35 to 50% of the company's value. Because few family businesses possess this much liquid cash, new owners have to choose between selling the company and taking out large loans to cover the IRS bill.
One of the benefits of estate planning is that it lets family businesses plan for the future and take advantage of applicable IRS tax breaks. Under Section 303, the estate can redeem stock at a lesser tax cost. On the other hand, Section 6166 allows executors to pay estate taxes in installments as opposed to a single hefty sum.
Additionally, a business owner may want to gift stock to family members during his or her lifetime. While doing this prevents the owner from having to pay income tax on the gift, family members may be on the hook should they decide to sell the stocks at a later date. Business owners may want to consider a stock's short- and long-term tax situation before gifting it to younger family members.
Key Documents for Estate Planning
Detailed legal documents are crucial for protecting your family business after a death. While you may assume that a will would be sufficient to protect your business interests, a living trust may afford you stronger protections. Whereas a will is a document that coordinates the division of your property after your death, a living trust effectively owns your ownership share in the business and allows you to continue to make all decisions. Assets included in a living trust—like your business—will not be subject to normal probate-related proceedings after death.
Additionally, a living trust assists family businesses in transferring ownership. After transferring the company to the trust, the owner can specify a successor who will take over the trust at a designated time, usually upon the owner's death. Forming a living trust can also reduce estate taxes that would apply during the probate process.
While a living trust is ideal for single-owner businesses, companies with multiple owners (e.g. partnerships, multiple-member LLCs, corporations) may require a buy-sell agreement to protect their assets. Also known as buyout agreements, these documents prevent beneficiaries from being burdened with businesses they don't want while protecting partners in the event of one owner's death. By using a conservative valuation formula when creating the buy-sell agreement, owners can lawfully establish the value of the ownership interest at a price beneath the sales value upon death.
An estate plan doesn't just protect your family—it also safeguards the legacy of the business you worked hard to build. Luckily, business owners can arrange for the transfer of a company during their lifetimes, thereby minimizing the chance of a discounted sale. By putting your estate plan into place now, while you're still around, you can avoid undue tax burdens and enjoy your golden years knowing your family business is in good hands.
Section 4: W-2 VS. W-4
Whether you're a business owner or an employee, tax forms are an inescapable part of your job. Between the numerous consonants and hyphens, it's easy to get lost in the IRS' alphabet soup.
DIFFERENCES BETWEEN IRS FORMS W-2 AND W-4
Two related documents, Forms W-4 and W-2, are subject to confusion because their names are so similar. They are both related to an employee's tax situation but serve different functions.
Since it's relatively easy to mix the two up, we're going to take a look at how they differ, what purposes they serve, and when both employers and employees should think about them.
About the W-4
The W-4 is a tax form used to calculate the correct amount of federal income tax that should be withheld from an employee's pay. An employee must consider factors like his or her family situation (i.e. number of children, marital status, etc.), homeownership (i.e. buying or selling a house), saving contributions (i.e. college, retirement, etc.), number of dependents and even employment status. This form is required for all employees except those that earn less than $800 per year.
This form must be completed whenever an employee starts a new job. An employee can also update his or her W-4 at any time based on changes in his or her personal or financial situation. As an employer, you are under no obligation to request updates. If a new hire is unsure about how much pay to withhold, he or she can use the IRS' Online Withholding Calculator for assistance.
About the W-2
The W-2 is a tax form that employers give to their employees at the end of each year. This form includes the total amounts of wages earned, federal and state taxes withheld and contributions to Social Security for a given tax year. After receiving it from his or her employer, the employee must submit this information when paying taxes in April with their Form 1040.
Employers are required to provide their employees with this information by January 31 of each year and submit a copy to the Social Security Administration (SSA) by February 29. A copy must also be kept on record for a minimum of four years. An additional three copies are furnished to employees for their personal records and tax filings.
The SSA has made recent efforts to increase efficiency and decrease waste by allowing for electronic filing. If you chose to file this way, the deadline for 2015 is extended to March 31. Employers can use the Business Services Online suite of the Social Security Administration site for more information on electronic W-2 submissions.
A more in-depth guide to filing W-2s can be found at the IRS website.
Section 5: How to prepare
Getting your financial house in order now can help you avoid problems later. Here are some tax prep tips and key documents to gather as the calendar year draws to a close.
PREPARING YEAR-END FINANCES FOR SEAMLESS TAX FILING
Income Records 
If you worked for an employer before becoming an entrepreneur, you know that reporting your income as a small-business owner is trickier than it was when you simply waited for a W-2 to arrive in the mail. Minimize your tax-season headaches by organizing your bank deposits and statements, receipt books, invoices, and credit card processing data from the past year, along with any 1099-MISC forms you receive from clients.
W-9s and Employee Withholdings
Did you hire any independent contractors or work with subcontractors whom you paid more than $600 in 2019? If so, confirm that you have a completed and signed Form W-9 on file for each one; you'll need to send them a 1099-MISC by Jan 31, 2020. Did you have employees on your payroll? Pull together your records of all local, state and/or federal taxes and Social Security you paid on their behalf (and withheld from their paychecks). "You should have these records on file if you do your own payroll. If you use a payroll service, they will have copies of them," says Manny Skevofilax of Portal CFO Consulting.
Receipts for General Business Expenses
If you plan to deduct, or "write off," expenses related to your business, you'll need evidence to support each claim. Round up your mileage log and/or original transaction receipts for advertising and marketing and business travel, meals, entertainment, gifts, and the like. Skevofilax urges small-business owners to begin this time-consuming information-gathering process well before tax time — especially if you don't use an automated accounting system to track your business expenses.

Receipts for Home-Office Expenses
If you'll claim a home-office deduction, gather receipts and canceled checks that support direct and indirect expenses, from utility bills to property insurance. If you have insufficient documentation to support a home office claim, new home-office rules allow you to claim $5 per square foot of the space used for business — up to 300 square feet — in 2018.
Asset Documentation 
If you entered into any kind of equipment or property lease in 2016 — whether for an office copy machine or a business vehicle — make sure you have the paperwork on hand for tax prep. To support any claims of depreciation for assets you own, you'll also need a purchase record (invoices, real estate closing statements, canceled checks) that includes when, how, and for what amount and purpose an item was purchased. If you no longer possess assets you previously claimed, note either how much you sold them for or how you disposed of them.
Annual Report Filing (If Required)
If you run a limited liability corporation, you may be required to file an annual report of sorts. It's not an IRS report, so requirements vary by state (business owners in Delaware, Ohio, and South Carolina are exempt), and you'll want to double-check the Statement of Information filing laws in your area. The process may simply require that you complete a one-page form verifying owner contact information and place of business; however, failing to miss the filing due date, which also varies by state, may result in penalties and fees. In some states (like California) not filing this information is taken as seriously as failing to file taxes at all, and can result in revocation of your legal right to conduct business in the state.
Estimated-Tax Payments
At this point, most small-business owners will have made three quarterly estimated tax payments for 2019. After you gather all of your income- and expense-related documents, verify that you've paid enough estimated taxes for 2018. If you haven't, increase the payment that's due Jan. 15, 2020, advises Nellie Akalp, CEO of the small-business advisory firm CorpNet.com, in order to reduce the amount you owe on April 15, as well as any penalties for underpayment.
Section 6: Year-End Strategic Planning
Want to Get the Most Out of Your QuickBooks and Grow Your Business in 2023?
Final Thoughts
If we can help you with your bookkeeping needs, just contact us, we would love to help you!  We work remotely so we can work with any company located in the U.S. If we can help you with this process or provide you with custom reporting, please give us a call. If we cannot help you, we will refer you to someone who can!
Schedule a Consult