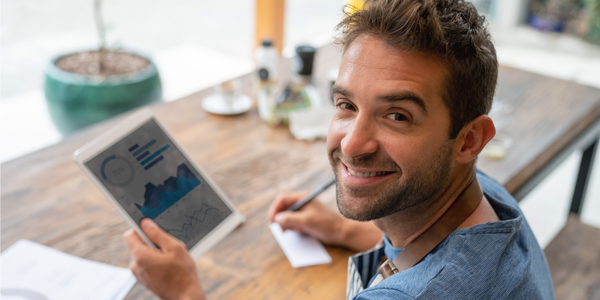 Small business accounting is full of challenges. From invoices to payroll to end-of-year taxes, figuring everything out without accounting software can be difficult. That's where QuickBooks Online comes in.
Quickbooks Online is accounting software mainly for small businesses that is used to manage their accounting needs. You can use Quickbooks Online to keep track of your business's financial health, invoicing customers, paying bills, preparing taxes, and generating reports.
Quickbooks Online is great for service-based businesses because it allows companies to work remotely with their bookkeeper or accountant by logging in to their Quickbooks account from any browser.
QuickBooks Online includes a wide range of features.
QuickBooks offers affordable plans, but it also provides good value for small businesses. QuickBooks' bookkeeping features include all the basics most small businesses need, including day-to-day accounting tasks, income, and expense tracking, and essential reporting. These reports include your monthly financial statements (profit and loss statement, P&L, balance sheet, and cash flow statement).
‍Growing businesses with more advanced finance needs can easily add extra capabilities and features like bill pay (accounts payable), invoicing (accounts receivable), inventory tracking, and sales reporting by upgrading to QuickBooks Online Pro plan. To see how QuickBooks' feature set compares with other popular bookkeeping software platforms, take a look at our accounting software comparison for small businesses.
QuickBooks Online integrates with many other finance tools
Most startups use several finance tools to manage the various aspects of their accounting processes, including payroll software, bank accounts, credit card accounts, and invoice and bill pay tools. Particularly as your business grows, you may need specialized finance tools to handle each function's higher level of complexity.
‍Some accounting software options only integrate with a handful of other platforms and limit the other finance tools you can choose from. QuickBooks Online integrates with over 650 different business tools—including Bill.com, Expensify, Justworks, PayPal, and Gusto—and automatically syncs all your data to understand the full picture of your startup's financial health and streamline your month-end close process.
QuickBooks Online is easy to use
Many startups and small businesses alike begin using QuickBooks Online because of its user experience; QBO is one of the most accessible accounting software platforms to implement and provides users with greater functionality than spreadsheets. Learning how to use QuickBooks is relatively simple too.
‍More complex platforms like NetSuite or Sage can require several months of setup before you can use the software and cost tens of thousands of dollars for a third-party expert to migrate your data.
‍With QuickBooks Online, you can start using the platform within the first day, and full data migration and setup only takes a few days (depending on how long your business has been in operation).
‍The QuickBooks Online interface is user-friendly and intuitive, so even founders with limited finance experience can find the information they need to start carrying out basic bookkeeping. QuickBooks offers video tutorials, like the one below, including a virtual orientation process and other online lessons that explain how to use the platform.
QuickBooks Online also offers a variety of templates and sample chart of accounts to help get you started. However, as with any accounting software, you'll benefit from working with a bookkeeping service as soon as possible to avoid common startup bookkeeping mistakes.
QuickBooks Online is popular with bookkeepers, accountants, and finance firms
When you choose a bookkeeper, accountant, or finance firm to work with your startup, it's essential to know if they have experience with your accounting software. If they aren't familiar with your chosen platform, you are more likely to end up with errors or missed opportunities in your accounting processes.
‍Especially if you choose uncommon or brand-new accounting software, it can be challenging to find finance professionals with the right experience to manage the software and still provide the expert advice and guidance your business needs.
‍QuickBooks is a well-established and popular choice among accounting professionals (many have their QuickBooks certification). Finding a financial expert is easier when they are familiar with the software. You can learn more here.
QuickBooks Online bookkeeping stores your records in the cloud
QuickBooks Online provides global access to your financial records, making it well-suited for startup teams working remotely or globally. Your accountants won't need physical access to your office; they just need a login and password to access your company file, allowing you to choose from a broader range of finance firms.
‍Cloud storage is also a more secure way to keep your accounting records: Even if your computer is damaged or malfunctions, your necessary data is stored remotely and won't be impacted. Unlike working with physical software that may need to be periodically updated or reinstalled, cloud-based accounting software centrally updates without interruption.
‍Cloud storage is especially helpful during tax time to allow your CPA to seamlessly access your books, receipts, invoices, and other necessary documentation, regardless of their physical location.