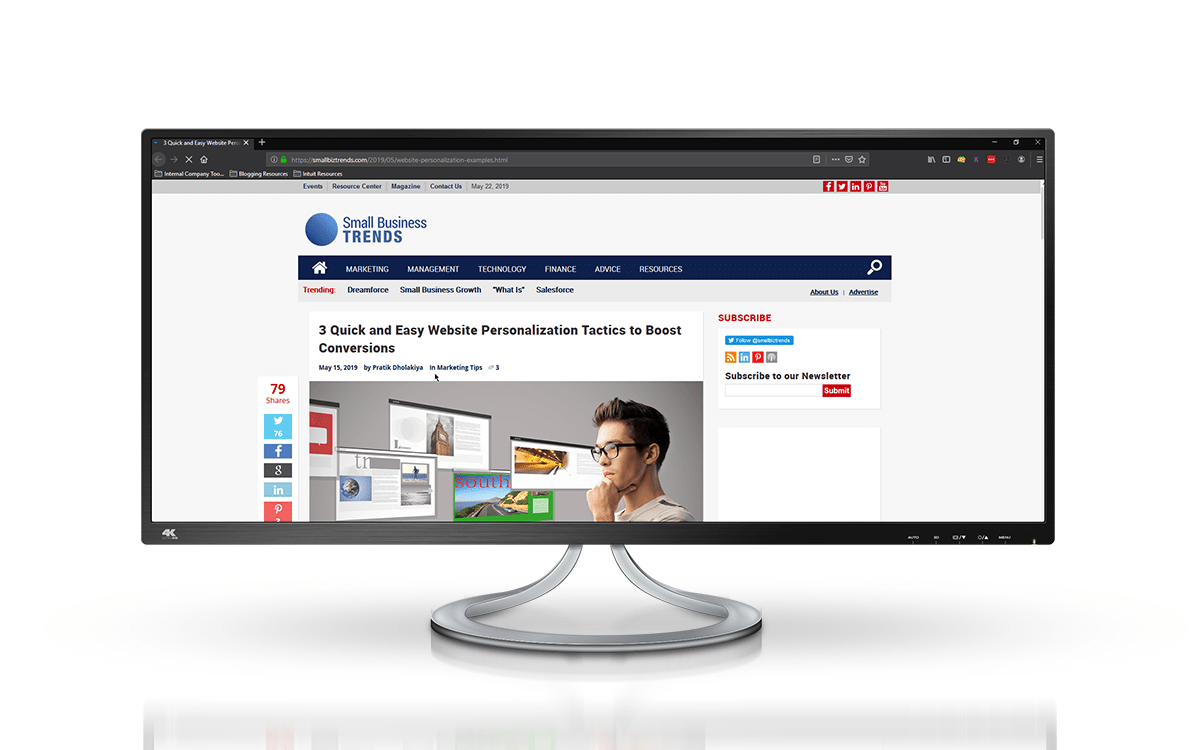 QuickBooks 2017 just launched, and business professionals everywhere are wondering: "Is it worth the upgrade?" Here at Out Of The Box Technology we've broken down some of the new and improved features so that you can get a taste of what's different before making that crucial buying decision.
Benefits QuickBooks Desktop 2017
QuickBooks 2017 was built with power users in mind. These are users that spend hours everyday in QuickBooks Desktop and do certain tasks repeatedly. These tasks include:
Creating and scheduling reports
looking up customer and vendor information
Dealing with bills and checks especially in Multi-User Mode
Coordinate working with multiple users in the same company file
QuickBooks 2017 is intended to help these customers in several ways
Find information quickly with better search functionality
Up-leveling information within QuickBooks so it is easier to discover
Making reporting easier with enhanced reporting features
Improving the multi-user experience and requiring less switching to single-user mode
Security Enhancements
QuickBooks 2017 is the most secure version of QuickBooks and compliant under the payment, payroll, and taxation laws.
Smart Search
Find information quickly with better search functionalities. QuickBooks 2017 has a new search "fill in" function which automatically looks for matching results when you start typing a name. You can also search between values to find a transaction.
Multi-User Experience
QuickBooks 2017 boasts an improved multi-user experience by requiring less use of single-user mode. You can now pay bills, print checks, scan checks, link estimates to invoice, and link payments to bills while staying in multi-user mode. It also has a built in communication tool to make switching modes easier. When you do need to switch modes, switching takes much less time.
Reporting
Reporting has been beefed up in this new edition by implementing one click filters, easy toggling between report types, and the ability to schedule reports to go out automatically. The new Scheduled Reports Center allows you to customize your reports and schedule them to be generated and emailed automatically. See all your scheduled reports in one place and decide which one to make active. You will also receive notifications about reports that did not get sent.
Undeposited Funds Reminder
A new badge clearly displays the number of pending deposits right on your home screen. This feature helps to eliminate overstating income and making duplicate entries.
Deleted User Name Appear in Audit Trail
It is now possible to delete a user from your QuickBooks files without losing track of their entries. Now when you delete a user, all of their movements can still be found in the Audit Trail.
Vendor & Customer Type Filter
QuickBooks now provides two more new filters in custom search – Customer Type/Vendor Type. These filters will help you find the information you need faster and give you a new way to group and keep track of customers and vendors.
Cleared Flag on Credit Card Charges
Not sure if a Credit Card charge has cleared or not? Now you can easily see if a credit card charge has been reconciled or not, just by looking at the charge overview.
Show Company File Name on Deposit Summaries
Keep your files organized by taking advantage of this new feature. Print your company name on deposit summaries so they don't get lost in the shuffle.
Copy and Paste in Time Sheets
Save time when entering time sheet information by copying and pasting data from one line to the next, rather than retyping the same information over and over again.
Interested in QuickBooks 2017?
Give us a call to find out more information about what's right for you!
ANNOUNCEMENT: We will walk you through QuickBooks Desktop in a two-day seminar/webinar – this October 2019. It will be conducted at our Learning Center, and online. Hurry, for space is limited!
---