For those who may be an employee in Washington state or an employer who has employees based in Washington state, but haven't been getting updates on the Paid Family and Medical Leave Benefits: we just got an update from the Washington State Employment Security Department.  Glance further below, for a fairly comprehensive update of what's happening so far.
Q1 reporting timeline moved to July for Paid Family and Medical Leave
Employers do not need to submit Q1 payments or reports in April.
What is Happening?
Quarter 1 and Quarter 2 2019 premium payments and reports for Paid Family and Medical Leave should now be submitted between July 1-July 31, 2019, instead of in April.
This applies to Paid Family and Medical Leave only – reporting timelines for Unemployment Insurance are unaffected. For more on Unemployment Insurance, go to www.esd.wa.gov. 
Paid Family and Medical Leave implementation: What Else Do I Need to Know?

---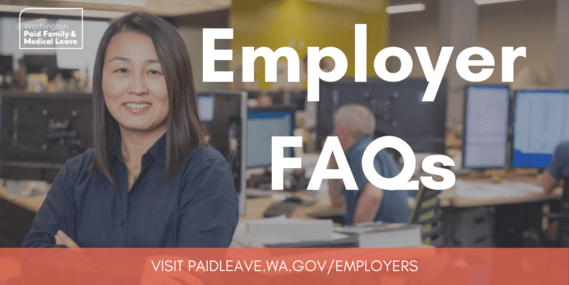 All employers should continue to withhold premiums for Paid Family and Medical Leave from employee paychecks, unless you are covering the payments on their behalf.
Penalties and interest will not be assessed for Q1 Paid Family and Medical Leave premiums submitted by July 31.
The timeline for benefits delivery is unaffected by this timeline extension.
More FAQs and information about the program, premium calculation and reporting requirements can be found at paidleave.wa.gov/employers.
Who is in, who is out?
Almost every Washington employer must participate in this program, and almost every
Washington employee will be eligible to receive benefits. This includes businesses of all
sizes and non-profits, charities and faith organizations. If you are a public or private
business with even one employee in Washington, you'll very likely be a part of Paid Family
and Medical Leave.
Exceptions are:
For more on opting in, go to http://paidleave.wa.gov/elective-coverage
| | | |
| --- | --- | --- |
|   |   | Info to share with your employees Are you getting questions about Paid Family and Medical Leave from your employees? Share this one-pager: As a paycheck/paystub insert Posted on a break room noticeboard  Email or meeting handout   |
Stay up-to-date 
Join an employer webinar! Sign up on our events page
Connect with us on Facebook, Twitter and Instagram