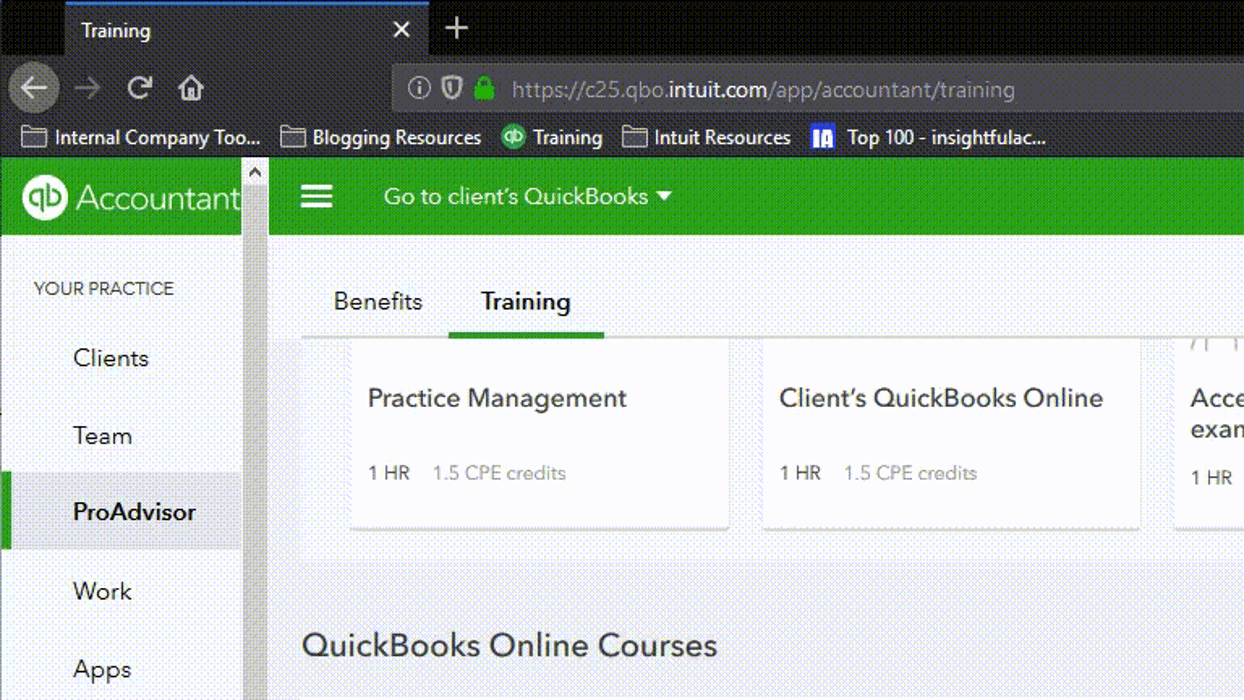 The week has its ways of flashing before our very eyes. One of these is the realization only a few days remain to vote for the Top 100 ProAdvisors! Here's what you need to know to make sure you meet the deadline – either as a voter, or a nominee.
Can I still Submit My Application to the Top 100 ProAdvisors?
Yes, you can! According to Insightful Accountant's article detailing the deadlines, nominated ProAdvisors have until 11:59 P.M – April 24, 2019 to submit their applications.
Check your email
Click on the link within the email taking you to submission process.
Click on the link on the landing page to start the submission process.
Heed the landing page's warning about completing the submission in one sitting.
What if I Can't Find My 2019 Top 100 ProAdvisors Nomination Email?
Things get hectic around the office! It's natural for emails to get buried under others. Here is what you likely need to keep in mind to complete your application.
The subject line has "You have been nominated for the 2019 Top 100 ProAdvisors
The body or copy may have "Congratz [your name]! You should be proud. There are over 250,000 proadvisors, and you got chosen. If it doesn't have this, it may have the following the following depiction: 
In your email website or application: search for "2019 Top 100 ProAdvisors" as the subject.
For the date referenced in the image, disregard it due to the updated deadline.
I Found the 2019 Top 100 ProAdvisors Email. What's Next?
Click on the link referenced in your nomination email, which may have the label "CLICK HERE FOR THE APPLICATION"
Let the page load, and then click on "Begin" to start the submission process
Fill out the requisite fields. In some spaces, they ask you to provide percentages. They do have to equate to 100%, or you can't move to the next page; and they must be entered as numbers.
If you have done this, in the last two years, then your set of questions won't be as verbose as the case of one who hasn't filled out the application before.
Click "Next" at the bottom of each page.
Do this until you get to the final button, which is "Done".
I'm at the List of Certifications, Can I Still Work on Obtaining ProAdvisor Certifications?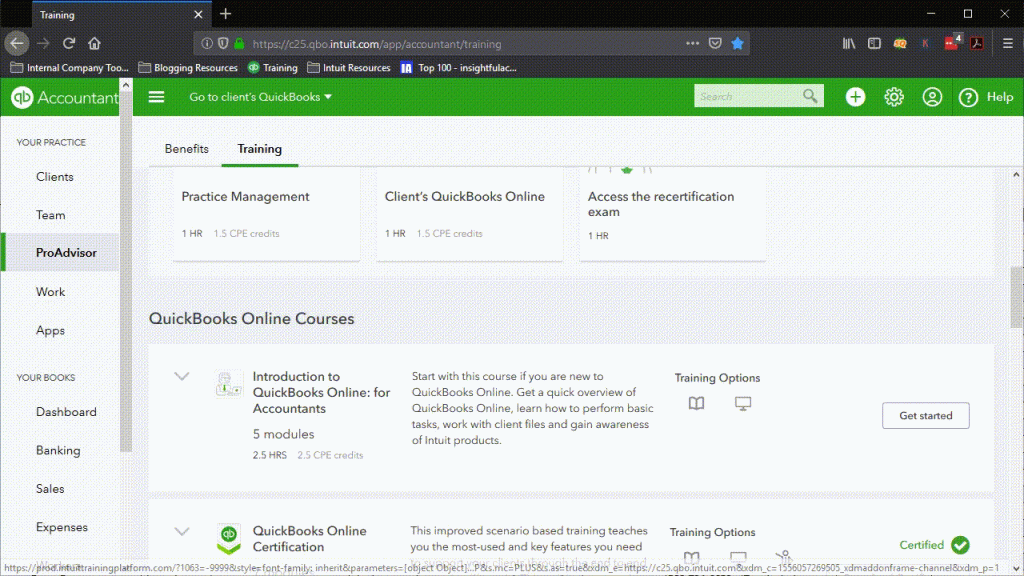 I will only speak on what colleagues have observed during this process. They recall no timer really being in place, except for the deadline previously mentioned.
If you have the resources to complete the ProAdvisor certifications before or by the deadline, take the time to finish them.
After finishing each, you can then check off each certification listed (it does go back at least a decade's worth of product versions).
Do I Still Have Time to Show Appreciation for My ProAdvisor?
 Voting has been closed, and the Top ProAdvisors have been announced!