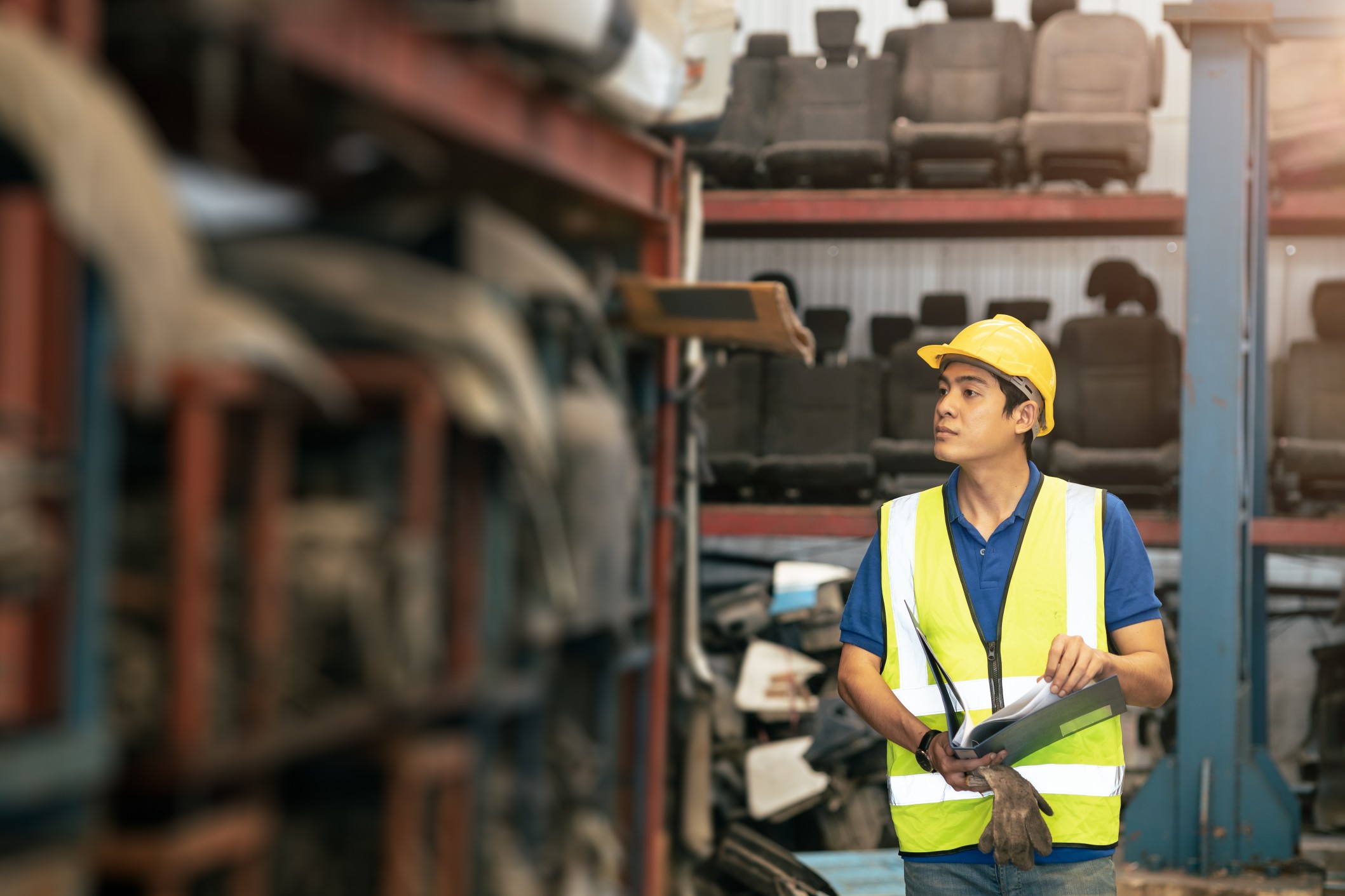 Inventory management is a system that oversees the flow of services and products in and out of a business. Managing orders and inventory is a fundamental business aspect that business owners should take seriously.
In numerous cases, the lack of proper tracking could yield mistakes, for instance delayed or lost orders and even potential customer loss.
Without an efficient strategy, inventory management could cause serious problems in various industries. Nevertheless, these tips for better inventory management will help you enhance your own.
Multiple Vendors
Inventory management also implies vendor management. If you have popular inventory items that are hard to keep in stock, or if you're planning a promotion that will increase demand considerably, it's prudent to commission another product vendor as a back-up plan.
Avoiding out-of-stock problems and lengthy lead times could mean the difference between success and failure.
Consistent and Constant Communication
A good vendor relationship is vital to your business's success, particularly if you outsource any aspect of your retail operations.
Your fulfillment provider becomes your brand in the customers' view. Because of this, it's vital that they understand your inventory plans as well as you do. This implies continuous communication of your product information, promotional plans, and upcoming releases.
While all retailers want a trustworthy and flexible provider, a retailer must also be flexible and dependable to allow for a seamless relationship.
Initiate Compliance Policies
Surprisingly, out of all of our tips for better inventory management, this one is the least followed. Standard operating procedures are vital to making your daily warehouse operations a uniform process. Create policies that merchandisers, vendors, and fulfillment personnel follow.
This will ensure accuracy in the manner in which staff receives, ships, and stocks your products without interfering with your inventory count. This can comprise shipping guides, stock and packaging instructions, merchandise specification sheets etc.
Daily Audits of Existing and New Orders
Always perform a daily audit of every order. If you obtain a huge number of orders daily, it is necessary to examine the status of every order and avoid delaying them longer than necessary.
The faster customers receive orders, the higher the likelihood that they'll have a good experience and return for repeat business.
Make and Execute an Operation Plan
Inventory management is an ongoing process that you don't merely handle at the operations level. A successful plan must also involve the marketing, catalog, and merchandising departments.
Managing inventory from a major promotional calendar is a win-win for everyone; your purchasing team comprehends how much and when to buy a product, your fulfillment provider recognizes when to prepare extra warehouse space, and your contact center personnel can expect improved call volume.
Identify Moving and Non-moving Products
One of the best ways of capitalizing on inventory information is examining moving and non-moving products. Doing this on a continuous basis will help you identify products that may require discounting in order to substitute them with faster selling products or generate cash.
Examining your inventory along with sales patterns will help you notice trends while simultaneously discovering unproductive product lines.
Assess Supplier Options
In today's financial environment, substitute suppliers may be keen to earn your business, so investigate options. Even if you maintain current suppliers, recognizing what's available in terms of delivery and pricing capabilities may offer negotiating power as you collaborate with existing suppliers.
Balance Bulk-purchase Costs and Benefits
Some business proprietors may find bulk-purchase discounts luring, driving them to acquire more inventory than necessary.
In some instances however, inventory obtained via bulk purchases ties up money and takes up warehouse, retail, or manufacturing space that you could use for a higher return.
Seek Advice from Your Accountant
Accountants can frequently offer experience-based advice on how to enhance internal controls. They can also use a bookkeeping system to evaluate and manage inventory better.
It's also important to establish what successful techniques other clients in the same industry are using and seek advice on the ideal system for your needs.
Final Thoughts
Cash is any business's lifeblood, so take the time to assess your current inventory. Constantly seek ways for better management to maintain a healthy business. We hope that you have benefited from our tips for better inventory management. As consultants, we've worked with many different clients and rebuilt many different inventories; the small 100 SKU's or less, up to the bigger 100,000+ SKU lists. If you would like to see how we can help you with your inventory, contact us, and we'll work with you every step of the way on the path to resolution.