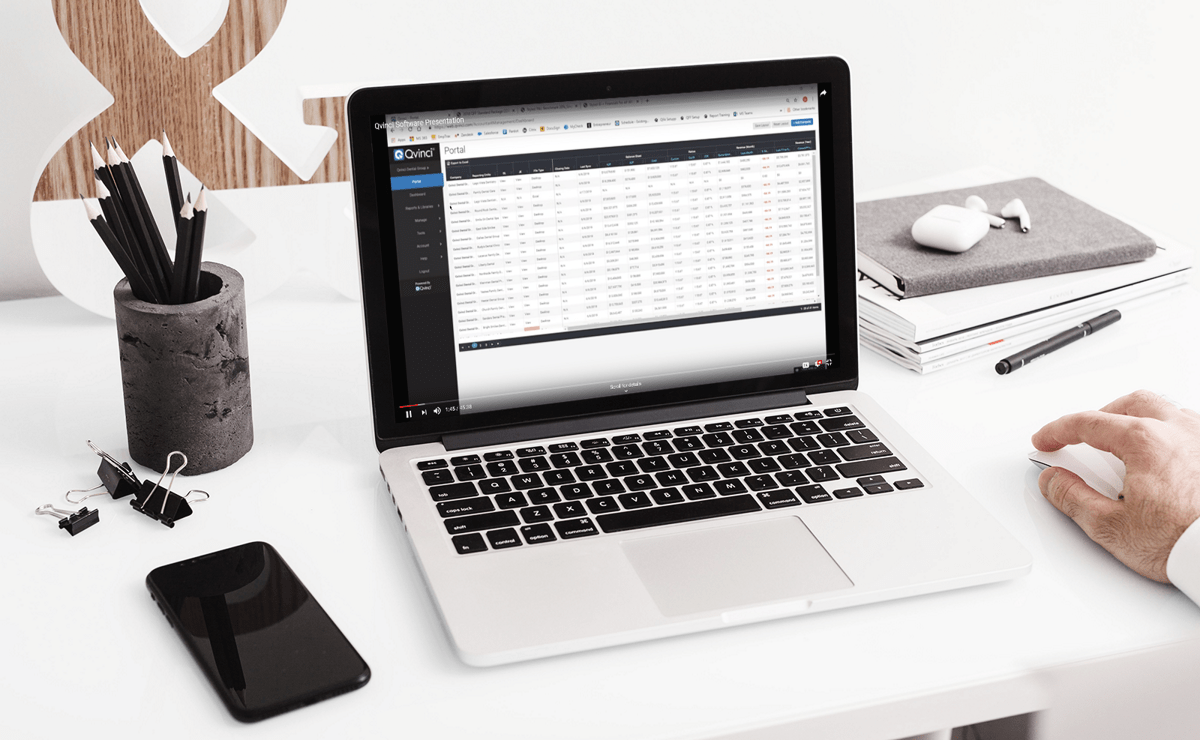 We understand life happens rapidly; the same thing occurs in business. We have to address what's in front of us. Some of us had encountered this, which prevented us from participating in one of our recent Technology Tuesdays – in real-time. 
What Technology Tuesday Webinars Did I Miss? 
If you haven't visited our Technology Tuesday archives, we have a catalog of webinars we've done; and what webinars are coming down the pike. 
Prior to our 4th of July hiatus, we had the folks from Qvinci present their financial reporting integration for QuickBooks®. Adam multi-tasked like a champ, speaking to two audiences in the same presentation: accountants, and franchisees.  It helps knowing Qvinci has the reporting customization and consolidation both user types need to get a bird's eye view of their client, and/or location financial data.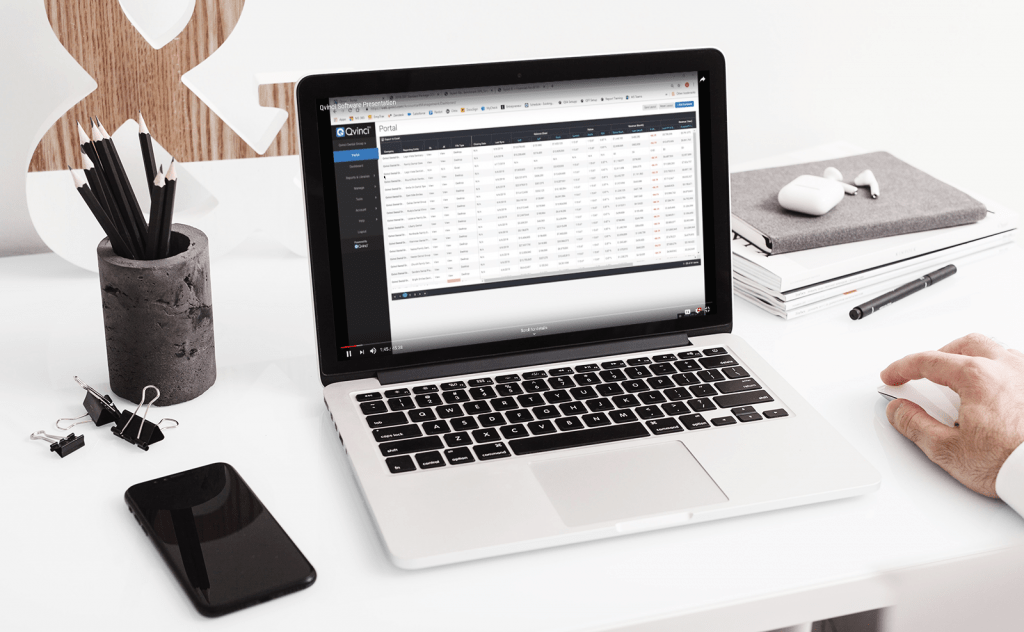 Key highlights of Qvinci is it supports both QuickBooks platforms – QuickBooks Desktop (all its variants), and QuickBooks Online; it is built on the highly secure AWS platform – which Adam pointed out having been tested by a third-party team of hackers trying to compromise its integrity, to no avail; and provides QuickBooks company file access using a single sign on. It is SOC 1, 2 and 3 compliant; it is also compliant with HIPPA, and Department of Defense security standards.  
Particularly with QuickBooks Desktop, Qvinci integrates with both current and past versions. Though the latter can be done, it isn't recommended. We recommend always (for any software) staying within the scope of currently supported software versions. 
When it comes to single sign ins from Qvinci, it enables direct access to the general ledger, so you can pull and push financial reporting data between it and QuickBooks. You can create and audit General Journal Entries, before posting them into QuickBooks. Even though it has an identical class of reports to what you may find in QuickBooks reports, you can consolidate financial data across multiple units or locations (for franchisees), as depicted by Adam's presentation.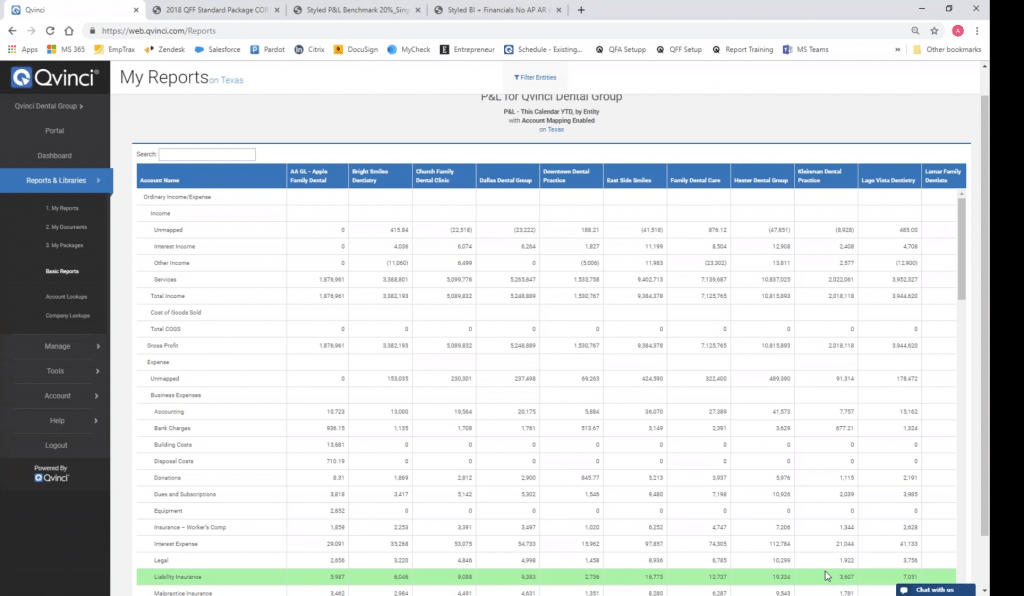 To view the rest of this webinar, obtain the recording – here.  
Out Of The Box Technology Consultation Experience Explained
Our Founding Partner/COO Lisa provided webinar attendees with a walk-through of how we help clients get the most out of QuickBooks Desktop, or QuickBooks Online – for any kind of business. She explains the importance of starting off the right foot, starting with an in-depth needs assessment with prospective clients. This start with these chief questions: 
What is the business model? 
What are current pain points? 
What are the reporting needs? 
Is the correct version of the software being utilized?
When it comes to assessing the business model, Lisa presented many of the considerations we take during the consultation process, which are relayed in the images below: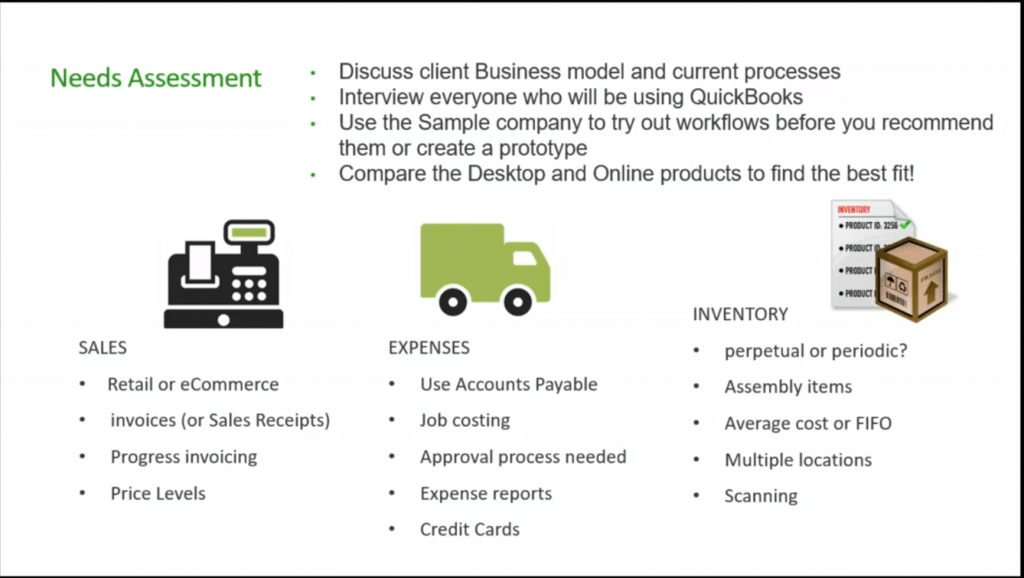 Some of theses features, if your organization needs to utilize them, require the use of QuickBooks Desktop. When you specifically need to use multiple locations and scanning, QuickBooks Desktop Enterprise – Platinum Edition or equivalent solutions may form the software foundation for your business. 
Are you specifically using Payroll? If so, how? Do they need commissions? Job Costing? We look at these and whether or not we can accomplish the desired ends using QuickBooks alone, or do they require the use of integrated applications: TSheets®, Avatax, Recur360®, etc.? 
Lisa then went onto answering  some frequently asked questions: 
How long will the training take?
If they send us a list, we can say how long the training itself may take. But, we make sure whether it's just training, or is it something beyond where a consult may be primary. 
Can You Come to Our Office to Do the Training? We can do training remotely, within a group environment. It has opened up our ability to do training. She explains it can be more productive for some businesses where each person has access to his or her own screen. 
To view the rest of this webinar, obtain the recording – here. 
Are There New TSheets Features I Should Know About? 
Believe it or not, Danny and Debbie walked us attendees through a couple of new features available via today's Technology Tuesday. 
For those who aren't familiar with TSheets: it gives your organization job and shift-based scheduling; notifications to your employees; time tracking and scheduling consolidated within a single tool. Employees can utilize the mobile to clock in and out of their jobs – in the office or on the road. You can see some of our previous highlights, here. 
Features to call out are the following:  
Geo-location or Geo-Fencing 

An employee can place him or herself within proximity of one of your organization's work sites; and can choose to clock in or out of it. It will not automatically clock you out. 


Spanish Language Adaptation

Android users, when they set their phone's to adopt the Spanish language – system wide, TSheets will respond accordingly. As of the webinar's recording, iOS Spanish Language is currently in the works. 


Signature Capture

As of the webinar recording, this feature is in beta stage. It is available for the mobile app; and it allows you to attach a signature, as long as you're clocked into the app. You will be provided a date and time stamp, as well as a GPS stamp. As of the recording, also, making signature a requirement is being worked on. 
To get the rest of this recording; and get a greater overall view of TSheets, obtain the recording – here. 
What's Next for Technology Tuesdays? 
We will have the folks from Gusto discussing how it is re-imagining payroll, benefits and HR for many companies.  You can save your spot, here.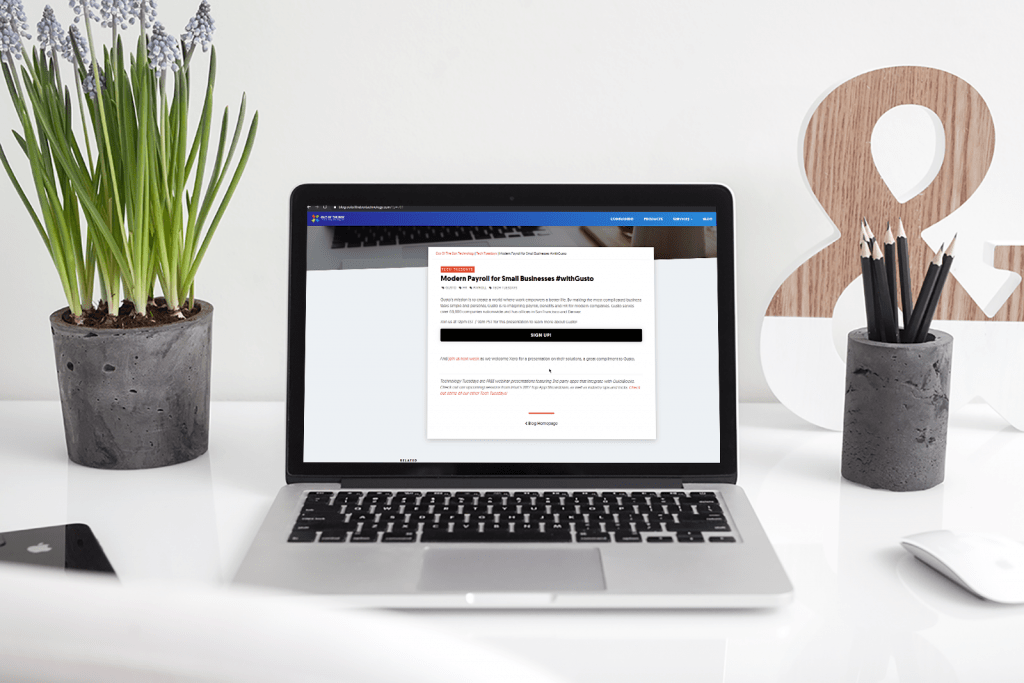 What Other Technology Tuesdays Should I Check Out? 
Here's some of our Technology Tuesdays also of interest. 
Recur360® Quarterly Updates – August 6, 2019. Register for your spot, here.
Avalara – August 13, 2019. Register for  your spot, here
Fishbowl Inventory – September 10, 2019. Register for your spot, here. 
QuickBooks Payroll Solutions – Previously recorded on June 18, 2019. Obtain the recording, here.
Until next the Technology Tuesday, have a good week; and we look forward to seeing you again!