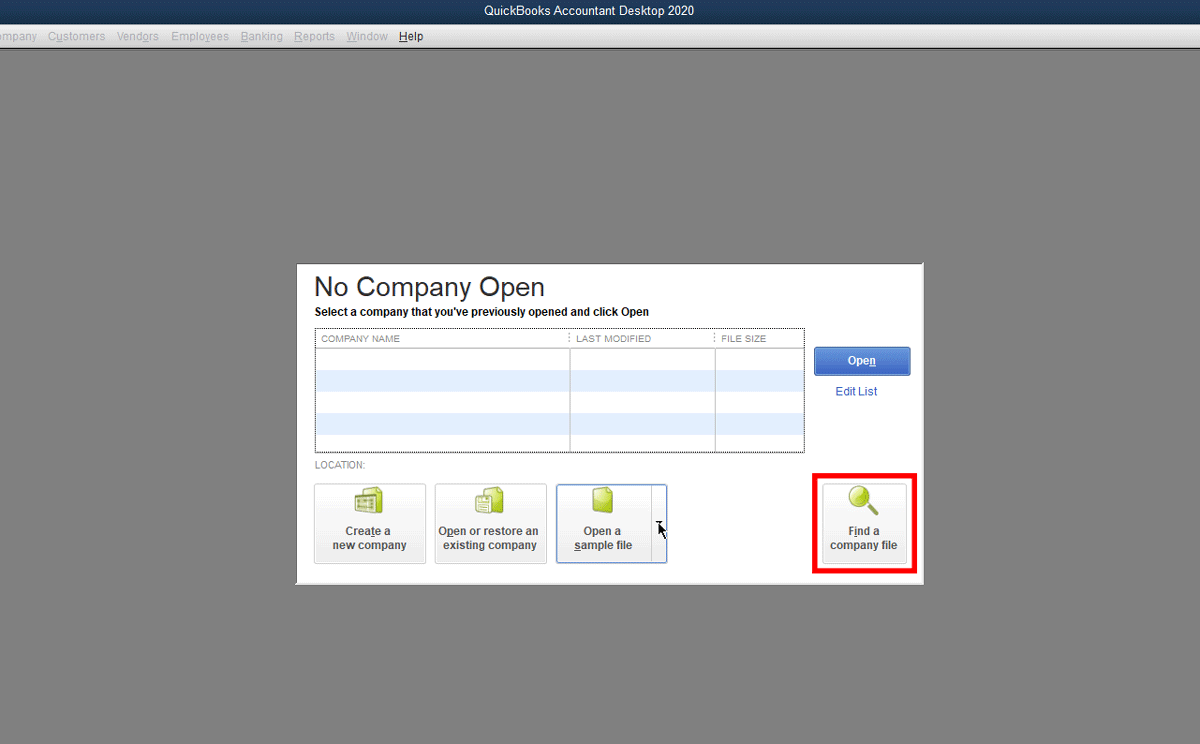 We recently wrapped up another Technology Tuesday. This time, we had one of our own – Jonathan Harvey – giving attendees the new QuickBooks features your business can leverage for greater efficiency, and transparency.
Why Does Adding New QuickBooks Features Seem to Take a Long Time?
At first glance, QuickBooks Desktop seems basic – even after 30 years of development passing by. Underneath, its database has gotten more comprehensive – increasing in size and complexity as you add transactions, and list elements (customers, chart of accounts, items, vendors, etc). Random reading and writing of data necessitates QuickBooks company file stability; this necessity escalates within a network environment.
This necessity is at the forefront of the feature inclusion process. Designing, coding and testing features is an ongoing process. Its development team needs to ensure database stability as much as possible.
When some of us worked for QuickBooks Support, we reached points where clients couldn't do what they wanted through QuickBooks Desktop alone; this resulted in helping them submit a product suggestion.
Some of us progressed to a team responsible for gathering suggestions for weekly meetings – choosing one feature suggestion they should include; and why it would be beneficial.
In the case of QuickBooks 2020, its new features were deemed long-awaited. We will explore each in phases. The most obvious addition will be the new button helping you find your company file.
How Does QuickBooks Desktop 2020 Make it Easier to Find My Company File?
The QuickBooks 2020 "Find a Company File" feature only lists QuickBooks file types: Company Files, Portable Files, and Backups – to name a few. You easily initiate the process by clicking onto "Find a company file," a button on the "No Company Open" window.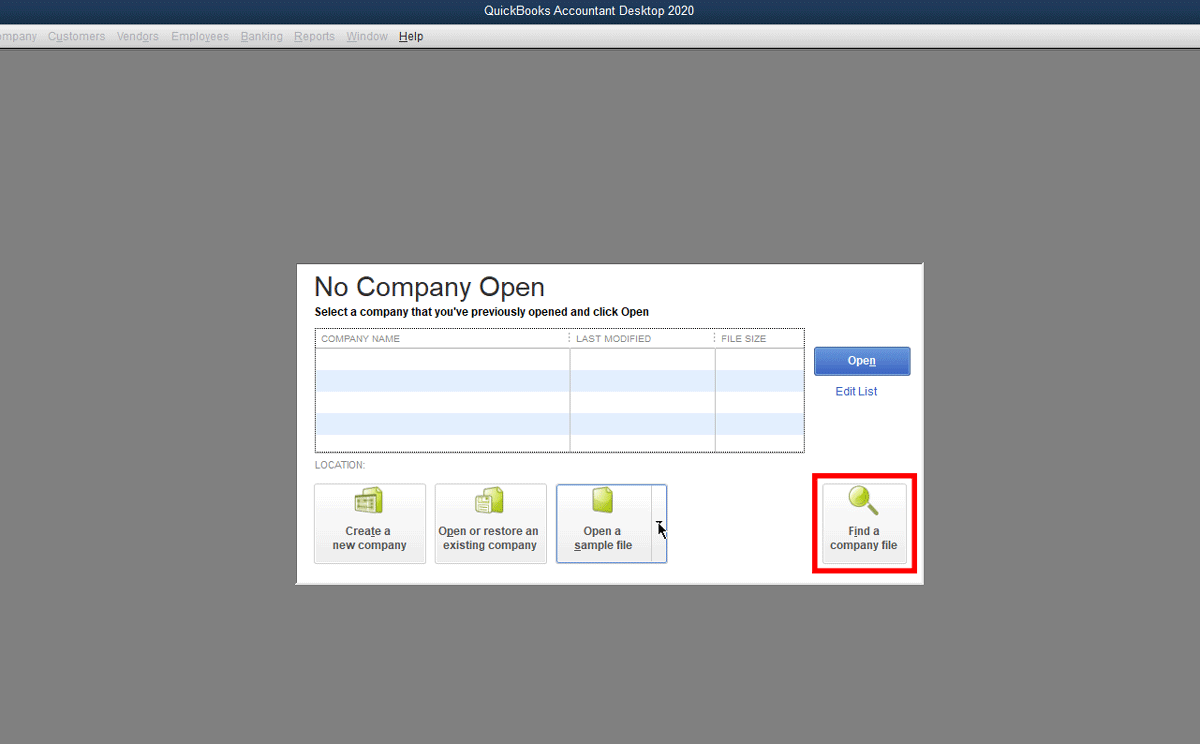 Recollecting on our experience, we ran into occurrences of people accessing the incorrect company files; this is after initial reports of finding discrepancies in their data or missing transactions. Other situations involved re-deploying a QuickBooks company file when they upgraded or moved workstations/servers.
How Is This Different From Previous Versions of QuickBooks Desktop?
Prior to QuickBooks 2020, finding your QuickBooks company file involved two methods:
The "No Company Open" window upon launching QuickBooks.
Windows® File Explorer
How Was the No Company Open Window of QuickBooks Used Before?
You can use the No Company Open Window to review a list of company files previously opened. Normally, at least in my personal experience, this list of files wouldn't be exhaustive.
Hypothetically, you could run into a situation where you may be greeted by a laundry list of company files. Upon such, It would be tricky to isolate for the right file. You could easily mitigate the list by editing the file listing.
You could hunt for your specific file by using the buttons having been in place within the "No Company Open" window: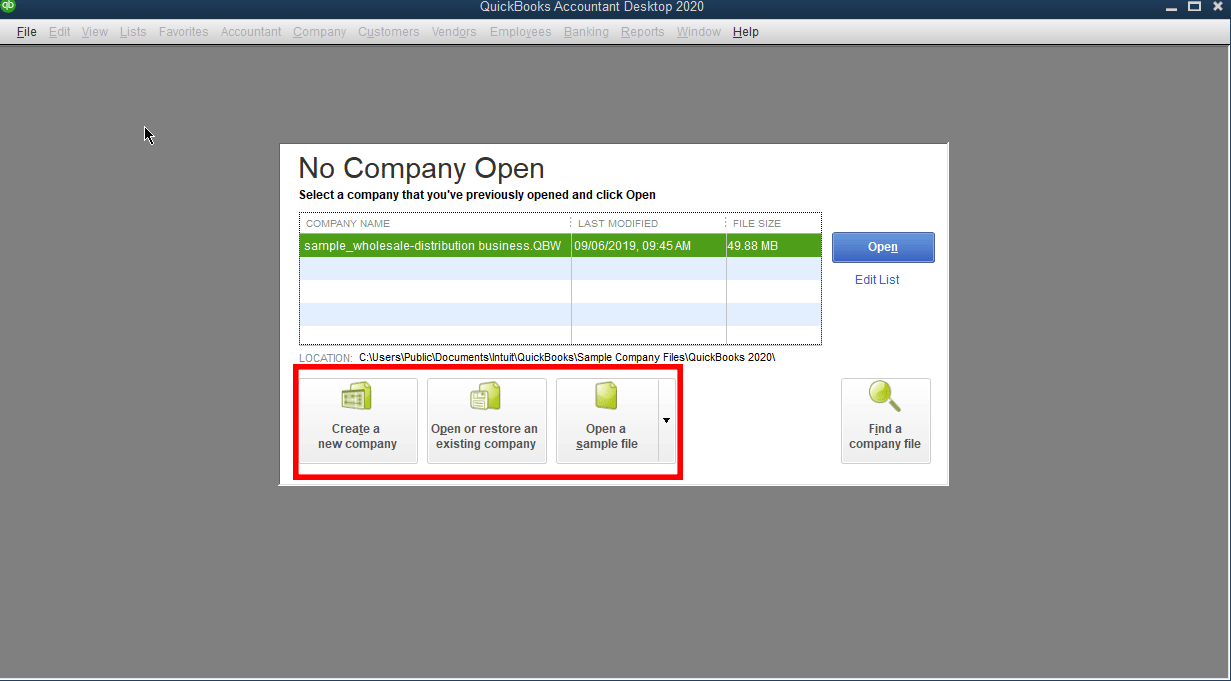 Of the highlighted options or buttons, you would traditionally click on "Open or restore an existing company". In the case of finding your file, you would simply take the open an existing company option – when it's presented.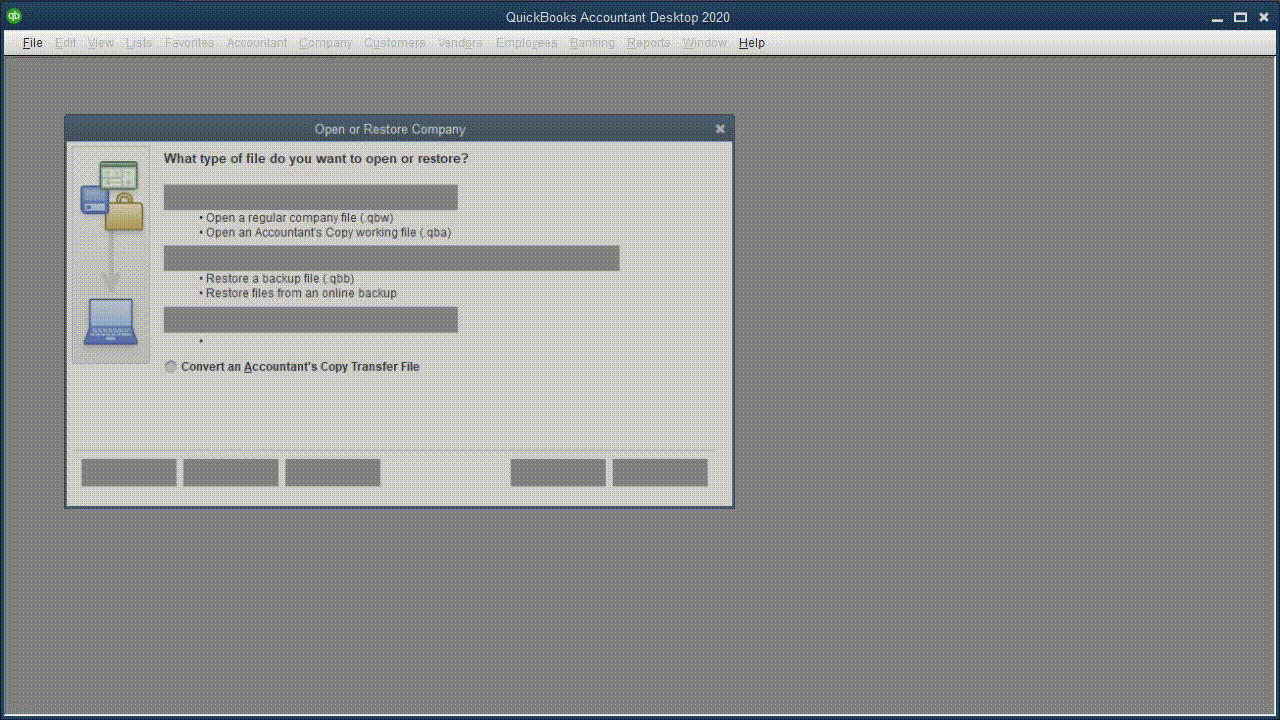 Is Using Windows® File Explorer More Difficult in Finding Your Company File?
It potentially is more difficult find your specific QuickBooks company file. It can be overwhelming for those who don't regularly use Windows File Explorer. Sometimes, finding it can be a little difficult. One of the easiest ways to find it is bringing up the windows menu (by hitting the windows key on your keyboard), typing "File Explorer".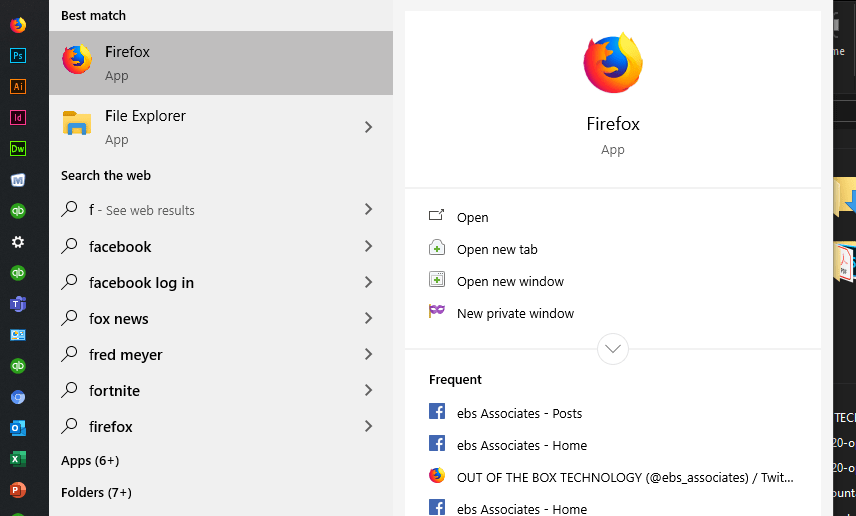 When I bring it up on my workstation, my File Explorer looks like this: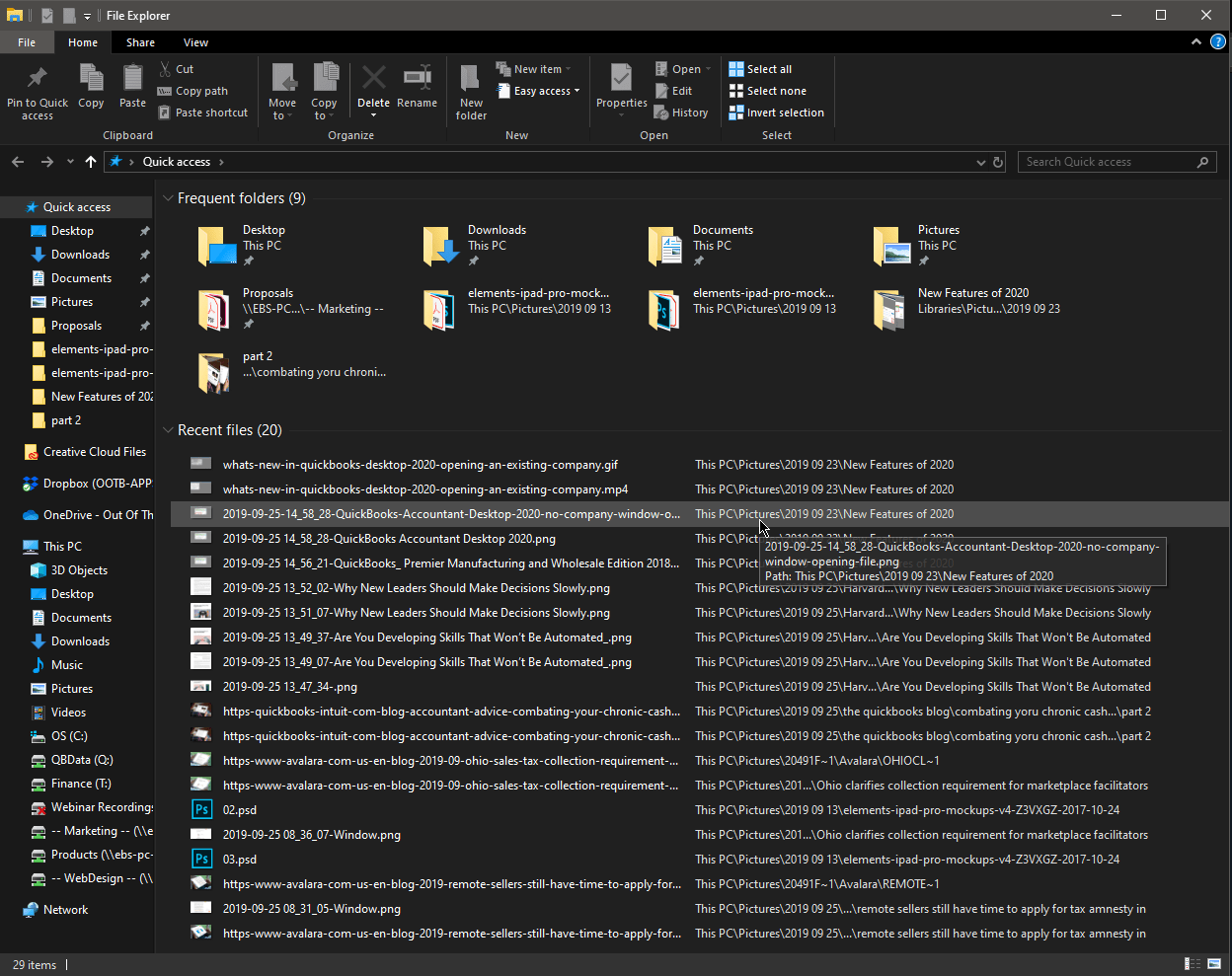 Hunting for your QuickBooks company file this way involves a couple of starting points, before commencing the hunt:
The drive you might have stored the file most recently. For some, it's a designated drive letter
Your personal Windows® Desktop folder
From either of these, you go to the search section of File Explorer; and type in "*.QBW" – the extension for a working QuickBooks company file. Type "*.QBB" for a QuickBooks Backup File.
Where Does the Find a Company File Feature in QuickBooks Desktop 2020 Improve the Experience?
The Find a Company File feature appears basic or trivial, with it being a simple button addition to the "No Company Open" window. Once you initiate the feature, you'll see how nifty it really is.
The window is straightforward, and it really isolates all other files not related to QuickBooks out of the process – only showing QuickBooks associated files – backups, company files, portable files, etc.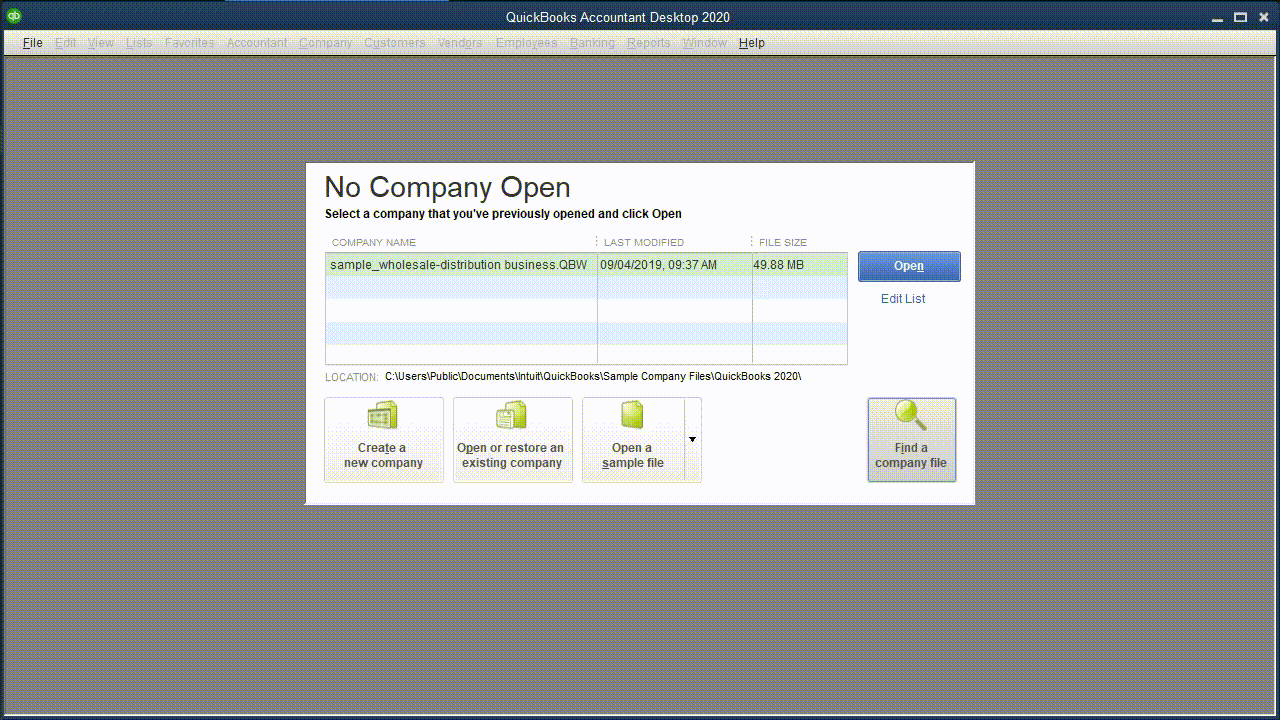 In the animation, you can see how basic the layout is. On your left, is the three main locations your company file may be located:
Local Drives – internal hard disk, or solid-state drives your workstation has.
Removable Media – flash or thumb drives, external USB hard disk drives.
Network – location users have access to over the company network.
You will also notice the filtering, as you type what you believe the name of your specific file to be. The columns will detail specifics:
Name – chosen name you gave your QuickBooks company file
Type – company file, backup file, QuickBooks portable file, etc.
Date Modified – date of the most recent changes being made to a given file.
Location – where a file is actually stored
The checkbox labeled "Open file in multi-user mode" enables you to open your company file in a way allowing multiple users to access it alongside you.
What's Next?
Look for another deep dive into another feature found in QuickBooks Desktop 2020. In the meantime, we do have the rundown provided by our Jonathan Harvey having been recently recorded.
Also, we will have ADP in the house – this coming Tuesday, October 15 2019! Their Senior Counsel, Kristin LaRosa,will uncover common myths surrounding HR. You will get CPE credits with your live attendance and participation.