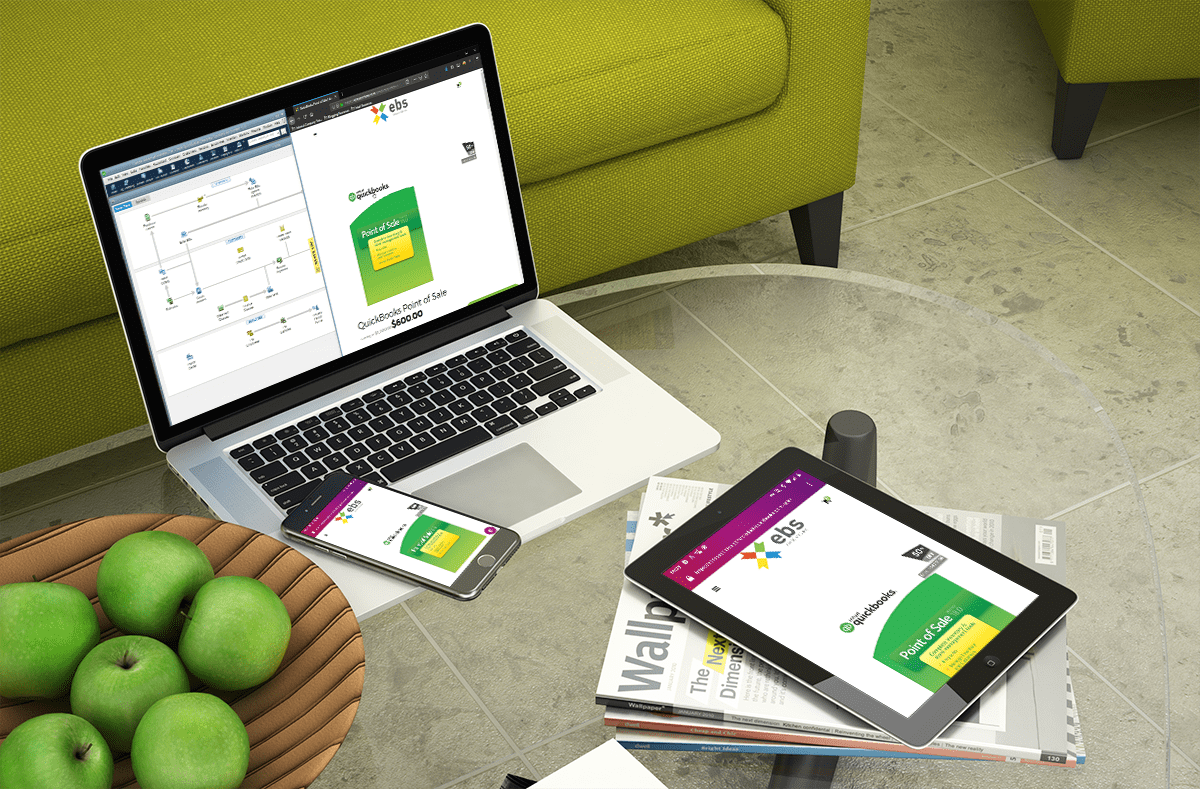 Introducing, QuickBooks 2018. Every year, Intuit unveils the latest and greatest of QuickBooks – both Online and desktop versions. From the strategic planning, down to the minutiae of QuickBooks software, our team at Out Of The Box is excited to share these recent updates with you, and help facilitate the transition to the upgraded platform.
New Features in QuickBooks 2018
In 2018, there are 4 specific objectives QuickBooks is designed to help you meet.
Efficiency: Get more done in less time.
Improve your cash flow.
Decrease order fulfillment time with accurate inventory.
Improve security.
How does 2018 QuickBooks help you achieve these objectives? Here's a punch list of everything you need to know about the newest version of QuickBooks.
---
QuickBooks 2018 Webinar
---
Get more done in less time
Portable barcode scanner
Improve efficiency and accuracy with faster and more accurate fulfillments with the portable barcode scanner enabled picking process, which also has the ability to communicate via notes. This new feature also allows users to track real-time status of inventory movements, with 3 status options: (1) Sent for Pick (2) Pick in progress, and (3) Picked/Partially Picked.
Sales order fulfillment workflow
Access to picklist details on a mobile device that's connected wirelessly to a QuickBooks Enterprise file with Advanced Inventory. Real-time access to the status of sales order fulfillment in QuickBooks Enterprise. Option to print the picklists and update the picked quantity manually in QuickBooks.
Multi-monitor support
Increase your productivity by going from stretching QuickBooks across monitors to utilize larger display areas to having spanning QuickBooks on multiple monitors. In addition to this, messages and dialogues will appear on the respective monitor to help users avoid confusion amidst workflow. User-friendly keyboard shortcuts are now available to move windows across the screen seamlessly and efficiently.
Merge vendors
Move from manual duplicate vendor look-up, to leveraging QB search and sort tools to easily identify vendors to be merged. The ability to merge four vendors at a time rather than two. Move relevant information from duplicate vendors under master vendor account.
Search in chart of accounts
Save time through using keywords for faster search, and search by part/whole of account name/number.
Cash-accrual toggle on reports
Achieve faster assessment and management with 1-click to change between cash based accounting and accrual based accounting on a per-report basis in one click.
---
Improve your cash flow
Past due stamp feature and payroll badge reminder.
Get paid faster by using the past due stamp tool to tag open invoices which are past due. Past due stamp labels are included digitally on each invoice PDF, with the option to turn past due stamping on and off per template.
Payroll Liability Reminder
Avoid penalties by easily identifying alerts on QBDT home page, and creating an automated reminder display on payroll setup. QB 2018 also includes new alerts of which will be displayed on the homepage 7 days prior to deadlines.
Inventory Report Customization
Customize critical data reports for inventory stock status, assembly shortage by item, and inventory valuation summary.
---
Improved security
Secure Webmail
Improve and maintain security with industry standard Oauth 2.0 to send emails.
Want to learn more? Check out our QuickBooks 2018 White paper, or chat with one of our QuickBooks gurus.
---
Out Of The Box Technology is a nationally recognized professional services firm specializing in accounting and finance, as well as QuickBooks consulting, programming, implementation, training, data conversions, and tech support, located in Tigard, Oregon.
Please fill out the form on the page below if you have any questions about the 2018 release, pricing, features, etc.