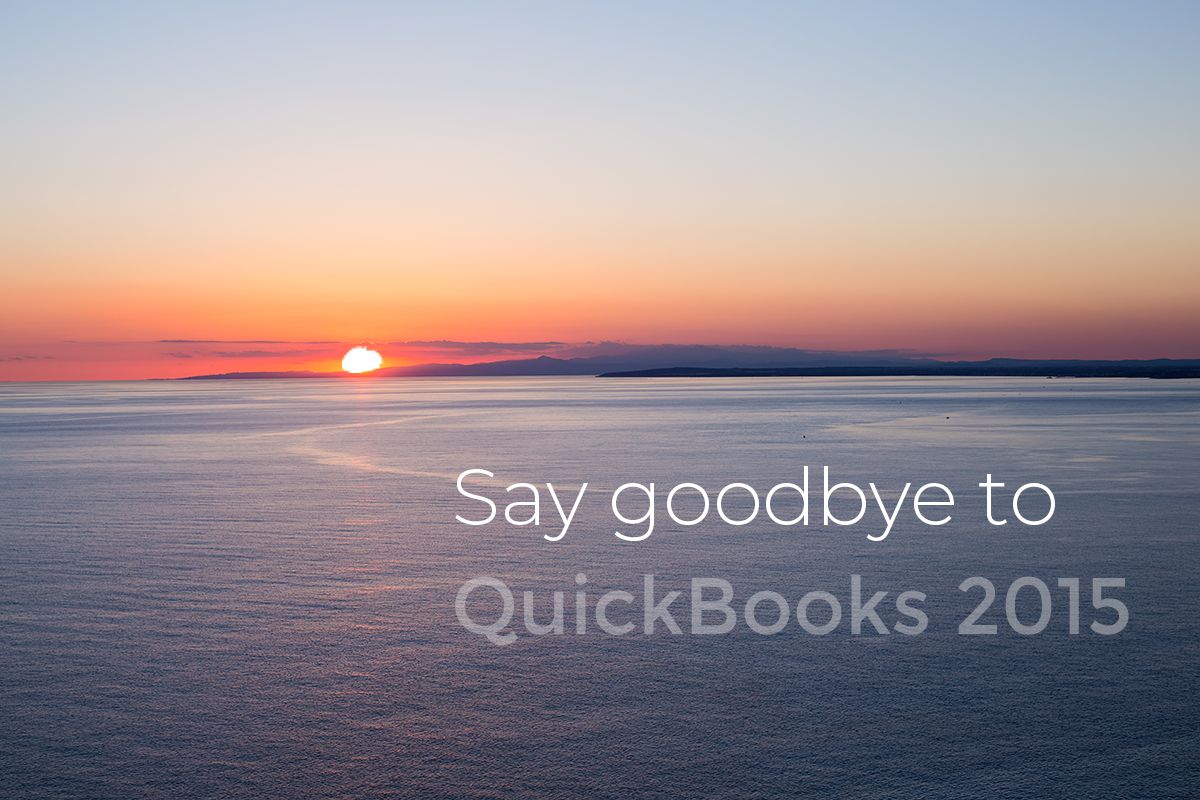 QuickBooks 2015 is Being Discontinued – What You Need to Know
If you're using QuickBooks Desktop 2015, access to important add-on services will stop working as of May 31st, 2018. You can prevent your essential add-on services from becoming obsolete by upgrading to  QuickBooks Desktop 2018.
QuickBooks 2015 Sunset – May 31, 2018
What do I need to know?
If you continue to use QuickBooks 2015, Intuit live technical support will no longer be able to provide support to you if an issue arises within your product or data file.
If you are using 3rd party applications that integrate with your QuickBooks, it is highly recommended that you upgrade. This is due to the fact that providers require Intuit support and development to sustain compatibility with QuickBooks products.
What is Affected by the Discontinuation?
QuickBooks Versions Affected:
Enterprise 2015
Pro 2015
Premier 2015
Premier Accountant Edition 2015
Pro for Mac 2015
QuickBooks Add-Ons Affected:
Intuit Payroll
Intuit Credit Card Processing
Intuit Payment Network
Online Banking
Check Processing
Bill Pay
Accountant's copy file transfer service
Multi-currency (exchange rates)
How do I check what version QuickBooks I am using?
Why does Intuit discontinue products?
The evolution of tech tools for business are essential to continued innovation, growth, and efficiency. Intuit continues to pursue better software and tools for its customers based on this overarching reality.
What Intuit says, "We are committed to developing easy, straightforward financial tools that help you today and grow with you tomorrow. But it's a balancing act – making QuickBooks Desktop better and easier to use while still supporting older versions."
What's Next?
If you need to upgrade, you can find the best deals on QuickBooks products at our online store.
Call us at (888) 232-4758 for a complimentary product consultation to find out if/how you will be affected by the discontinuation.
Buy QuickBooks 2021 Today
Get the latest version of QuickBooks Enterprise with a 20% discount for life!
Our exclusive discounts on QuickBooks products can't be beat, guaranteed!
Shop Now