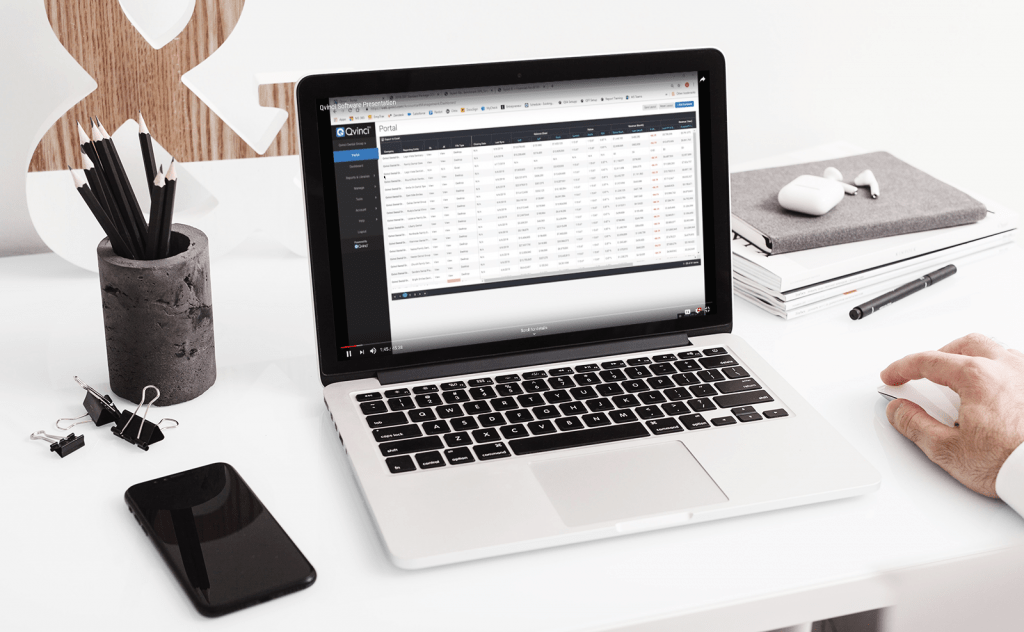 QuickBooks 2014 Discontinuation | May 31, 2017
It's that time of year again when Intuit retires the oldest version of QuickBooks. This year brings the retirement of QuickBooks version 14. This is applicable to all versions of 14 (Pro, Premier, and Enterprise). After May 31, 2017 these products will be retired.
You may be asking yourself what this means for me exactly. That's a great question to have and I'm sure it's at the front of your mind if you are still using QuickBooks 2014. Here's a breakdown of all the extensions and features that will stop working on May 31st, and what this will mean for you.
---
If you are not using any of the hundreds of 3rd party software integrations for QuickBooks… Well… you should be. 3rd party solutions expand the features of QuickBooks beyond your wildest dreams, and beyond what Intuit can, or will ever be able to do.
That being said, none of these life saving integrations can work (legally) with an unsupported version of QuickBooks due to Intuit's policy. So, if you are using QB 2014, and host your QuickBooks in the cloud, use TSheets to track time, manage your inventory with Fishbowl, or pay your bills using bill.com, you won't be able to after May 31, 2017. 
---
If you use any of Intuits payroll services (Assisted Payroll, Basic/Standard/Enhanced Payroll), Employee Organizer, Workers' Comp Payment Service, ViewMyPaycheck) you will no longer be able to utilize the features that these programs provided. What does this mean to you? This means that payroll taxes will not be calculated correctly, tax forms will not be provided and your employees will no longer be able to access their paychecks online.
---
If you utilize any of Intuit's Merchant Services features, you will no longer be able to accept customer payments in QuickBooks 14. You also will no longer be able to download your transactions into the product as well. There will be instructions provided on how to process payments outside of QuickBooks but once that is done you would be responsible for manually entering them into QuickBooks which could mean a lot of double entry and time spent on something that is quick and efficient for you right now.
---
Online Banking
One of the most disruptive services aside from credit card processing is the ability to download your banking transactions and submit checks electronically to your financial institution inside of QuickBooks. This feature will be disabled as part of the retirement of QuickBooks 14. No longer will you be able to quickly reconcile and audit your bank account statement or download those missing credit card transactions an employee forgot to turn in.
---
Other Services
Other services that will be disabled and no longer functioning after May 31, 2017 include the Accountant Copy Transfer Service, Multicurrency/Exchange Rates, you will be unable to accept and process credit and debit card payments in QuickBooks Point of Sale 10.0, and being able to utilize Online Backup.
---
How Do You Fix This?
Now some good news, you are most likely eligable for the Intuit trade-in promotion going on through the end of May.
Simply trade-in your current QuickBooks software for QuickBooks Enterprise and save up to 50%! Call (503) 885-0776 to find out your trade-in value. Offer ends May 26th, 2017 call for terms.
Upgrading to version 17 of QuickBooks will not only provide you with the latest and greatest in product features, but will also make sure all the services and features listed above continue to work for you and not disrupt your business in any way. If you have any questions about how to upgrade, if you're eligible to upgrade, or any other questions about this you are more than welcome to give us a call and we would be happy to answer them all for you and get you on the right track to making the best decision for your business.


---