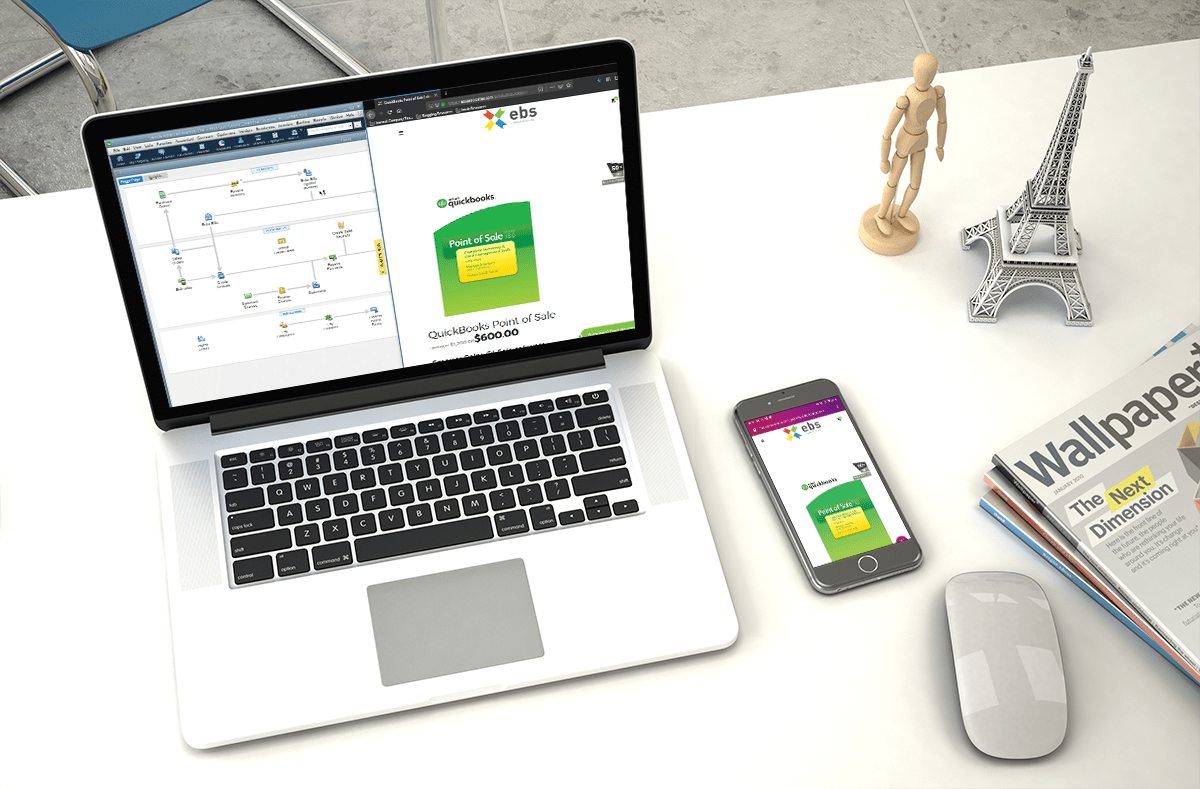 It goes without saying: complete and accurate financial record keeping is crucial to your business success. Good records provide the financial data helping you operate more efficiently. It becomes more important, as year-end preparation looms around the corner.
Accurate and complete records enable you to identify all your business assets, liabilities, income, and expenses. That information helps you pinpoint both the strong and weak phases of your business operations.
Why Else is Good Record Keeping Important?
Good records are essential for the preparation of current financial statements, such as the income statement (profit and loss) and cash-flow projection. These statements, in turn, are critical for maintaining good relations with your banker.
Good records also help you avoid underpaying or overpaying your taxes. In addition, they are essential during an Internal Revenue Service audit, if you hope to answer questions accurately and to the satisfaction of the IRS.
What Are Good Record Keeping Systems or Practices for My Business?
A basic record-keeping system needs a basic journal to record transactions, accounts receivable records, accounts payable records, payroll records, petty cash records, and inventory records.
An accountant can develop the entire system most suitable for your business needs and train you in maintaining these records on a regular basis. These records will form the basis of your financial statements and tax returns.
Before setting course, there must be clear understanding of your firm's long and short term goals; the advantages and disadvantages of various record keeping methods – manual and automated; and what you want your business to accomplish with them. Compare the best manual system you can develop, with or against, a proposed computer-based system. Weigh whether if merely improving the existing manual method(s) will suffice, or will a move to automation be necessary. Or, if necessary, seeing the marriage of the two – thinking on whether automation has the bias over manual; or the other way around. Either way, automation can't take place in your business without reviewing and refining manual systems – either systems in place or prospective systems to be adopted – first.
How Can Electronic Record Keeping Help Improve and Automate My Business?
Historically, a computer's capabilities have enabled accountants, and those they help, solve many business problems – when it came to preparing and keeping records, statements, customers, leads; creating documents; and paying employee wages and salaries.
Advancement in computers and computing technology have given businesses the ability to organize and store many similarly structured pieces of information; perform complicated math quickly and accurately; print information quickly and accurately; enable communication among individuals, departments, or divisions – funneling some or most of these across larger networks.
With respect to your business situation, specificity in focus is a must. Software is pivotal for venturing into business automation; and strengthens specificity-building efforts. For record keeping, you need to look at a centralized software package storing all relevant documents – checks, payroll, inventory, AP/AR, reporting, etc. Also, it won't be surprising if you find your software will need to seamlessly integrate into other software, like Microsoft Office, Adobe Acrobat, etc.; or possibly websites for CRM purposes. QuickBooks does help with this in many ways, integrating with Microsoft Office, Acrobat, and or apps on the web – for automation and Vendor/Customer Relationship Management.
6 Ways QuickBooks Centralizes and Automates Your Business
QuickBooks has served as a hub for a business's transaction records – both on the customer, and vendor side. It keeps tabs on customers, product/service/taxing vendors, inventory and non-inventory items/sales tax items, employees and payroll items/transactions; and is – then – able to run a multitude of reports to analyze historic transaction and relational data. It also gives you the opportunity to make your invoices more personal, professional, strengthening your brand even more.
What In-House Automation is Available to QuickBooks Users?
In the world of online banking, QuickBooks – with its bank feeds feature – allows your business to provide it a means to learn and help automate reception of bank transactions, linking them to existing AR/AP transactions in QuickBooks. Importantly, it will speed up and better align bank reconciliation within QuickBooks against your provided bank statements.
QuickBooks' built-in memorization centers around the use of memorized transactions, reminders, and memorized reports. With memorized transactions, you could take a given transaction, duplicate it; and have it memorized; then set when the transaction will happen again. With reminders, memorized transactions will be part of it, but you can set reminders through the To Do List. What memorized transactions do is save users time from having to enter the same information – by hand – a second time.
The same is said for memorized reports in QuickBooks Desktop. Here, users can save a set of report customization options and filters. By doing this, time is saved from having to enter the customization options and filters.
In QuickBooks Desktop 2017, scheduled reporting was an added feature where users can schedule a group of reports to be emailed to specific users; secure access to the contents by invoking a required password. QuickBooks doesn't have to run at the time they're sent out, but does require Outlook or any other supported email client to be open and running; and the PC where it's being done to stay running and not in hibernation, or set to hibernate.
Where QuickBooks has really shined in automation is: the ongoing list of apps or add-ons integrating with it. They have enabled QuickBooks to automate, and make more robust, many crucial business tasks and record keeping.
How Can I Get Sales Tax Automation in QuickBooks?
With year-end taxes around the corner; and the recent Supreme Court ruling in South Dakota vs Wayfair Inc., your business will likely need to prepare and adapt your tax liability statements for proper filing and remittance. Avalara – a leader in sales tax automation, through Avatax, has been taking out the guesswork from sales tax calculation, filing and remittance. It integrates with QuickBooks Desktop, enabling a consolidation of sales tax items – making the overall item list in QuickBooks leaner. When you decide to utilize it, Avalara will make sure things are properly set during onboarding.
How Do I Record More Inventory Detail in QuickBooks?
Inventory tracking can get messy or cumbersome. Getting items in and out of inventory have been greatly aided through the inclusion of mobile scanner support. This allows operations in one area, like a warehouse, to seamlessly communicate with QuickBooks often accessed in non-warehouse environment. All you need is to scan a products barcode – either to receive inventory or remove inventory – then that item's information will carry over into the appropriate QuickBooks transaction.
Tracking inventory details will vary from business to business. If you need greater detail of inventory information recorded for your business, QuickBooks Desktop Enterprise Platinum allows you to record an inventory item's serial or lot number; what site/bin it's located, and how many in each; and other Advanced Inventory functions within it. You may also need to take advantage of the ability to record specific pricing structures for customers, and items. What also is available is the ability to track sales order fulfillment in the event of back orders – which is available in QuickBooks Enterprise Platinum.
What If I Need to Account for More Inventory Detail?
You can add more robustness to inventory tracking through utilization of an add-on, called Fishbowl. With it, you can record even more detail – if needed. It comes in two editions: Manufacturing, or Warehouse. If you need to figure out if your business warrants the use of Fishbowl, ask us. We'll do what we can to get a clear picture of kind of business you run; what kind of items you sell; how you sell or receive them; how you track them; and how much information you need; and so on.
How Do I Automate Accounts Receivable Tasks with QuickBooks?
To automate or quicken reception of customer payments, you can look at using Merchant Services. It will go beyond merely recording a credit card transaction into QuickBooks, processing it as it is entered into QuickBooks. It will seamlessly link processed payments to the invoices they're applied to. To make things even easier, customers are given a pathway to process payment through a link on an invoice emailed to them.
There is also Results CRM, when it comes managing customer relations, service work, projects, and others. It can be utilized on the road, with its mobile app for tablets or smart phones. It will convert billable time directly into invoices and creating invoices from quotes and sales orders. For project management, it will indicate what has been done; what's still needing to be done; and assign various task to individuals in your company. For more information, or asses the need of Results CRM for your business, contact us!
What About Automating or Enhancing Accounts Payable Tasks?
Bill.com will you and your business to securely upload your bills; categorize them; get them approved, then paid. With the ability to upload bills, your business could save on real estate and paper; and – with bill(.)com's searchable portal – can easily find and retrieve needed documents. With the flexibility to set specific control levels and permissions, you can potentially have everyone in your business integral to the Accounts Payable process.
Can I Automate the Security and Maintenance of Records Kept?
QuickBooks Desktop provides your business the ability to schedule automatic backups of the QuickBooks company file – either for standard QuickBooks backups, or backups through Intuit Data Protect (online backup).
For the overall computing infrastructure, Windows has decided – in recent versions of Windows – to automate update procedures for the security and reliability of windows. The same is said for antivirus/antivirus/firewall software maintenance automation.
What Must I Know Before Attempting to Implement Automation in Record Keeping?
Despite the inevitability of problems – when initially deploying computer systems for automation, proper planing can help you and your business avoid some of them; and mitigate the effects of others.
Explain to each affected employee how the computer will change his or her position – for the better.
Set target dates for key phases of the implementation – especially the last date for format changes
Be sure the location for each new computer meets the system requirements for temperature, humidity and electrical power.
Prepare a list of prioritized applications to be converted from manual to computer systems
Train, or have vendors train, everyone who will be using the system.
This doesn't cover everything involved in automating your business, but serves as a reference point for the venture of automation itself.
We, at OUT OF THE BOX TECHNOLOGY, will work with you and your business; and the ways you do business to discover the right automation to implement. This entails, at a glance, learning how your business uses QuickBooks; optimally aligning its use with your business operations and procedures – if needed; where it is helping achieve your business goals, where it's not; and what supplemental applications can leverage realization of goals wanting to be achieved. Don't hesitate to reach out for a complimentary consultation.