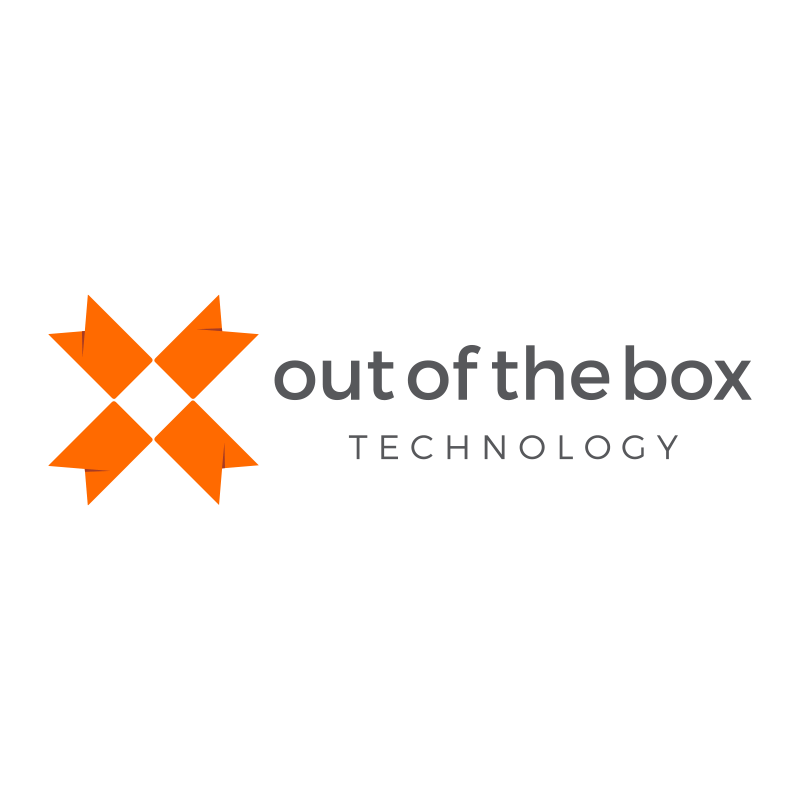 How one organization was able to successfully move from an older version of QuickBooks for Mac to QuickBooks Online
THE PROBLEM
Laura Studebaker, Bookkeeper for POWER
For POWER, a small non-profit organization that's been helping parents since 1984, QuickBooks for Mac had been a great choice. They had been so happy with QuickBooks for Mac they hadn't seen a reason to upgrade since 2009. But now the bookkeeper of many years was about to have a new baby, and keeping up with the books has already been challenging enough lately. In an effort to help the bookkeeper, POWER is looking for someone that can help assist with the books. The issue is that in-person training, oversight and management will not be an option with the baby coming. Plus the old computer, nicknamed "Gertrude", was clearly not going to last much longer. The budgeting team had decided that she was to be replaced by less expensive hardware, and that means no more Mac.
So the issue for POWER is that although they need a new solution, they enjoy the functionality and familiarity of QuickBooks for Mac. The Executive Director and even a few Board members know how to run the reports in QuickBooks for Mac, which is important for getting the info they need to write grants. And in addition to the bookkeeper, the Treasurer was also very comfortable with using QuickBooks for Mac. So the idea of moving to a different program wasn't making anyone happy. Except me.
Why was I happy? First, they had been sending files back and forth between computers, something I always worry about doing with QuickBooks, since data could be lost. Second, what they needed was shared access to their data so they could all work together on the same books, at the same time. So based on the needs that POWER was soon going to have for managing their finances, I was able to recommend a functional, affordable solution….QuickBooks Online. Figuring out what was best for them was easy, but implementing the solution becomes part superior customer service, part seamless technical execution.
THE CHALLENGES
Familiarity: Since everyone loved the old QuickBooks for Mac 2009 my biggest challenge was going to be finding a product that looks and works a lot like their old program did.
Contradictory technical support: I needed help knowing the best way to do the conversation, but the support information available online was contradictory; one of Intuit's sites says that converting from Mac to Online is not possible while another support page, the one from the QuickBooks Online site, says that it is possible but only with versions 2014 and higher (See REF 1).
Timing: It was vital that they do not use the old QuickBooks Mac during the conversion process because they were far too likely to change the data, complicating my job of confirming the success of the conversion. This means no more using Gertrude for QuickBooks. You might think that communicating this would be easy, but working with multiple people who are all driving the bus at once is not simple. Although this might be a common thing for accountants, it is a huge change for the client. So clearly communicating what needs to done during the conversion is very important.

Bank reconciliation must be complete (no semi-reconciled transactions)
No downloaded transactions waiting to be accepted in the Online Banking Center
No data entry or modifications after the conversion backup is made
THE 5 STEP PROCESS
The hardest part of being a QuickBooks consultant is deciding which solution(s) are right for each individual client. I take a lot of time considering each of these factors:
Internet speed in all operating locations
Hardware both now and in the future
Staffing, training capacity and availability
Functional requirements such as Job Costing, Inventory, Etc.
Budget and overall financing
For POWER, internet speed and access was good in all operating locations including the home offices of the Bookkeeper and the Executive Director. The hardware had to be replaced soon, preferably before it died altogether, and the possibility of using inexpensive Chrome books, tablets, and cell phones instead of the Mac was really appealing. Staffing was a challenge because the staff were already stretched and rarely at the same place at the same time. I knew that for their geographically separated staff, a flexible training schedule that allowed for training everyone at once, but not all at the same location, was important for Laura and her replacement bookkeeper during her maternity leave. As with most non-profits, overall costs needed to be kept as low as possible. Fortunately they did not require any extra add-ons or advanced functionality. And the strategy of using a remote bookkeeper offered the lowest staffing costs. So the benefits of QuickBooks Online were already starting to add up for POWER.
Greatly improved safety, security and disaster recovery because the data is stored in the cloud, and not at the office on a single computer
Data can be accessed anytime, from any internet connected device
The bookkeeper and her replacement can train together remotely, with same data in real time
No software to manage or upgrade
Apps like GoPayment (accepts credit card payments from mobile devices) are integrated, providing scalability and additional resources that the organization can take advantage of in the future
I knew that moving to QuickBooks Online was the best solution for this client, but communicating it and creating a seamless transition meant employing my best "non-accounting" skills. So I sent them the link for a QuickBooks Online demo account with sample data (Try it yourself here) to walk them through a tour. You can do the same with your clients. Take a few minutes to go online with them and make sure they are comfortable with the new program. Show them that although the program looks different from their old QuickBooks desktop software, it uses most of the same terminology. Make sure they can see that the reports they need will be there once the move to QuickBooks Online is complete.
The Goal: Convert from QuickBooks for Mac to QuickBooks Online
Tues: Sign up for QuickBooks Online Essentials account, 3 mn
Wed: Log on to Gertrude and prepare the QuickBooks for Mac data for conversion to QuickBooks for Windows (REF 2). Create both cash and accrual Trial Balance reports, and the Previous Bank Reconciliation report. Create a backup of the file that can be opened in QuickBooks for Windows, 30 mn
Thurs: Open file in QuickBooks for Windows 2012, verify conversion, re-reconcile the bank account, 15 mn
Fri: Upload the data to QuickBooks Online, verify the conversion, 3 mn
Mon: Staff training, running reports on the new QuickBooks Online, 30 mn
First I had to decide which conversion method to use; either (1) Upgrade the QuickBooks for Mac data from version 2009 to QuickBooks for Mac 2014 or higher so I could use the direct conversion from QuickBooks for Mac to QuickBooks Online from File > Export > To QuickBooks Online (Click here to download a free QuickBooks for Mac 2015 Trial for upgrading data into) or (2) Upgrade the QuickBooks for Mac 2009 to QuickBooks for Windows so I could use the direct conversion from QuickBooks for Windows to QuickBooks Online from Company > Export Company File to QuickBooks Online. I chose the method with which I am most familiar: I will convert the file to Windows 2012, and then to QuickBooks Online. Why Windows 2012 and not a newer version? Because I know from experience that upgrading 3 years at a time is OK, but try upgrading more than 3 years at once, and I'm asking for stability problems.
Next I log on to Gertrude and open the QuickBooks for Mac file. I follow the 8-Step process to prepare the file for conversion (Convert your Macintosh file to a Windows file) and save the following reports that I will need to confirm, or even fix, the conversion:
Last bank reconciliation report
Trial Balance reports, cash and accrual, for all dates
After the file preparation and report creation is complete, I go to the File menu to make a backup that can be opened in QuickBooks for Windows (*.QBB). Then I open the file in QuickBooks for Windows and evaluate the health of the file after its conversion from Mac to Windows this this way:
Does the new Trial Balance match the old one? (It did!)
Is the Data Integrity still good? (It was!)
Is the Master List still sorted? (It was!)
Is the bank reconciliation intact? (No!)
The Beginning Balance on bank reconciliation was gone!
HOW TO FIX THE BANK RECONCILIATION:
Sort the Register by Cleared status
Sorted Check Register – Transactions are cleared on the Register but the Beginning Balance on the bank reconciliation is gone!
Confirm that the Cleared Balance on the Bank Register equals the Cleared Balance on the last Bank Reconciliation report. Make to get the last Bank Reconciliation report from the Mac file because the Previous Reconciliation report will have disappeared during the conversion to Windows! But don't worry: as long as you took my advice and made sure your last bank reconciliation was complete (no semi-reconciled transactions) when you created the backup for Windows, the Cleared Balance on the Register will equal the Cleared Balance on the Last Bank Reconciliation report.
Re-reconcile the last reconciled month. This will result in in a re-built reconciliation, and the next bank reconciliation will be ready to go. This re-reconciliation is easy because the transactions are already cleared in the register. All you need to do is open the reconciliation and enter the last cleared balance from the Previous Reconciliation report, and the difference will be zero. Click "Reconcile Now" and you are done!
Bank reconciliation showing transactions already cleared. Click "Reconcile Now" and you're done!
After verifying and correcting the data in QuickBooks for Windows 2012, I uploaded it to Intuit's Cloud Servers directly from QuickBooks for Windows from Company > Export Company File for QuickBooks Online. About 3 minutes later I logged on to QuickBooks Online and there it was-all my clients' data in the cloud!
Lastly, I verified that the conversion to QuickBooks Online was successful. The Trial Balance matched, and (ya!) the bank reconciliation was intact. To tidy it all up, I closed the books in QuickBooks Online as of the end of last year.
Did we give them anytime, anywhere access to their data in the cloud? Yes, via QuickBooks Online. Do they like it? Yes, because it's increased their efficiency through shared access to data, and they have eliminated the cost of replacing hardware and maintaining software altogether.
My feeling at the end of the project:
I feel more relaxed knowing that POWER has a disaster and a security plan in place. I don't have to worry that someone might forget to lock the doors, or that old Gertrude will finally kick the bucket before they get her replaced. The best part: No one there will ever again ask the question: "Which data file should I open?"
"It's projects like this that remind me why I love my work. Why? Because I was able to help provide a solution that makes sense for the client and gives them an easy-to-use bookkeeping system. When they're happy, I'm happy."- Shelly Robbins
---
REF 1 – Contradictory Technical Support Information
>"Converting a QuickBooks Mac file to QuickBooks Online Edition"
http://support.quickbooks.intuit.com/support/articles/HOW13169
"At this time it is not possible to directly convert a QuickBooks Mac file to the QuickBooks Online Edition. The file will need to be converted to QuickBooks for Windows first, then the QuickBooks for Windows file will need to be converted to the Quickbooks Online Edition." Some data isn't imported from QuickBooks for Windows or Mac: -Multiple Sales Tax agencies -Memorized transactions -Sales form templates -Inventory.
>"How do I convert from QuickBooks for Mac to QuickBooks Online?"

https://quickbooks.intuit.com/learn-support/en-us/convert-data-files/converting-a-desktop-for-mac-file-to-online/00/196115
"With QuickBooks for Mac 2014 R2 or QuickBooks for Mac 2013 R11, you can transfer data directly into QuickBooks Online!"
REF 2 – Prepare the QuickBooks for Mac data for conversion
"Round tripping: convert a QuickBooks for Mac file to QuickBooks for Windows and back again"

(https://quickbooks.intuit.com/learn-support/en-us/update-products/convert-a-quickbooks-for-mac-file-to-quickbooks-for-windows/00/186463)
"Due to the OS differences and the conversion process, your QuickBooks for Mac file requires some file preparation.
Update your version of QuickBooks for the Mac to the latest release.
Check for any special characters in the file name and Company Name, such as !@#$%^&*. If there are any, rename the file and remove the special characters. Note: Company Name is under QuickBooks menu > Preferences > My Company.
Open the file in QuickBooks and delete all memorized transactions and memorized reports.
Resort your lists.
Rebuild and then Verify your company file.
Run the Custom Transaction Detail Report, changing the date range to All and enabling the Memo Column: Go to Reports > Custom Transaction Detail Report. In the Modify Report window, click the Dates drop-down arrow and select All. Under Columns, click to select the Memo column. A checkmark appears when the column is selected. Click OK to run the report.
Check for any memos with names that are longer than 50 characters or that contain special characters such as !@#$%^&*.
If any are found, edit the transactions and remove the memos. Rebuild the file again."