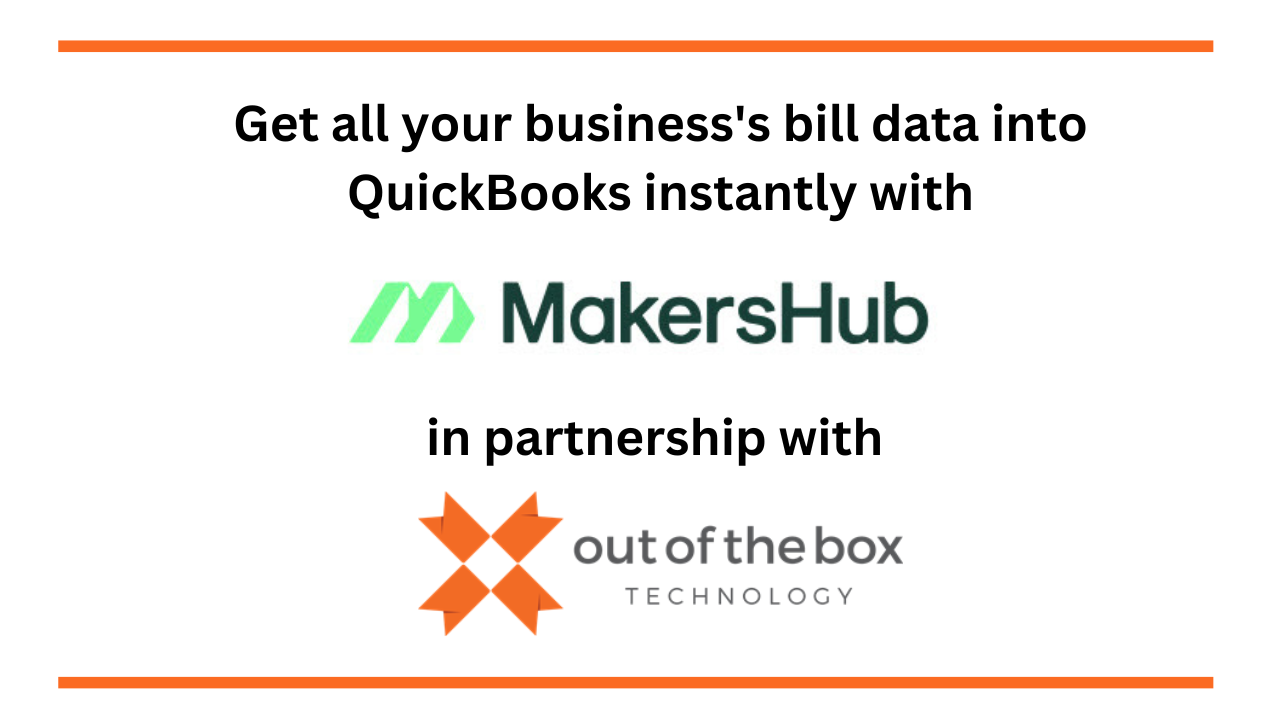 As businesses grow, managing accounts payable becomes increasingly challenging. From handling a small number of bills to dealing with a high volume of invoices, business owners often face hurdles in controlling payables efficiently. To address these challenges, it's crucial to establish a strategic approvals flow for accounts payable. In this blog, we'll explore why approvals for accounts payable are essential and outline best practices to implement a seamless approval process. Additionally, we'll introduce the accounts payable software that we recommend for QuickBooks, called MakersHub. It has comprehensive and flexible built-in digital approval flows.
Why are approvals for accounts payable needed?
An efficient approvals flow for accounts payable plays a critical role in ensuring financial stability and accuracy in your business. Here are some key benefits:
Financial control and fraud prevention: An approval process adds an extra layer of control, reducing the risk of fraudulent activities like unauthorized or duplicate payments.
Accuracy and error prevention: Reviewing and verifying incoming bills ensure accuracy in payment amounts and the proper coding of items and expenses, enhancing the accuracy of your accounting system data.
Budget management and expense control: Timely approval and processing of invoices enable effective expense tracking, ensuring payments align with approved budgets.
Compliance with regulations and policies: An approval process ensures adherence to procurement guidelines, expense limits, and financial protocols, including industry regulations.
Vendor and supplier relationship management: Approvals ensure timely and accurate payments, fostering trust and reliability with suppliers.
Audit trail and transparency: A robust approval process creates a clear audit trail, enhancing transparency in financial transactions.
Accountability and responsibility: Assigning specific individuals or departments for reviewing and approving invoices ensures the right people handle approvals and provide the necessary context for informed decisions.
The components of a best practice approvals process
To implement a successful accounts payable approvals flow, consider the following best practices:
Clearly define approval hierarchies: Establish a clear hierarchy of individuals or departments responsible for approving invoices and payments.
Adopt digital approvals workflow software: Utilize accounts payable approval flow software with customizable workflows, automatic notifications, and real-time tracking to streamline the process.
Set user permissions: Ensure granular user permissions in the approval flow to control access and maintain security.
Facilitate context & communication: Choose a system that allows communication, notes, and attachment of supporting documents to expedite approvals.
Separate bill & payment approval flows: Establish a clear separation between the roles of bill entry and payment processing to strengthen internal controls and prevent errors or fraud.
Utilize Purchase Order (PO) systems: Implement PO-based approvals for efficient and authorized payments.
Establish a bills inbox: Create a centralized process for receiving invoices through a dedicated email address or portal.
Set clear approval guidelines: Develop comprehensive guidelines for invoice and payment approvals, including purchase limits and compliance standards.
Implement segregation of duties: Divide responsibilities within the accounts payable process to prevent potential fraud or errors.
Embrace digital approvals & signatures: Adopt electronic signature solutions for secure and efficient approvals.
Enable mobile reviewing: Offer mobile notification and review capabilities for timely input, great for users on the move.
Maintain audit trails & traceability: Create a detailed audit trail for approvals, providing historical records for compliance and dispute resolution.
Regularly review & update approval policies: Periodically update approval policies to align with changes in business needs and regulations.
Approval flows help ensure accurate job, customer, or project coding
Who knows which customer or project the incoming materials or services are for? These people should be part of your approvals flow. As a business that has accounting organized by job or customer, it is essential that the incoming materials you ordered (Cost of Goods Sold, COGS) are allocated to the right place in the accounting system's Chart of Accounts. Without doing this, it will be impossible to know if your estimates were good, which customers are making you or losing you money, and other profitability questions.
This means non-accounting people will also need to be involved with reviewing and approving bills (and maybe receipts). This may be your team out in the 'field', project managers, estimators, or even salespeople. Their job is to make sure the items on the bill are being allocated to the right customer, job, or project – to provide context to the accounting team. This information can be added/edited easily during the approval flow, without giving access to the full accounting system. List out everyone who knows which materials are for who, this will help you think about who else should be in the approval flow, albeit just to check the allocation and coding or add context before the final approver.
MakersHub, accounts payable approvals for QuickBooks
The MakersHub solution allows the right people to review bills or payables before MakersHub then automatically creates the record in QuickBooks for you. Set one or multiple approvers depending on your business. Discover streamlined approvals with speed, accuracy, and helpful context. The key aspects are 1. Approvals for bills or payments. 2. Flexible user permissions. 3. Auditable approval tracking. 4. Real-time notifications.
Gain control without slowing down: Eliminate approval bottlenecks and signature gathering. MakersHub offers a seamless digital approval flow that speeds up your AP while putting full controls and visibility in place.
Stay informed in real-time. MakersHub email notifications show you the key information you need – even without logging in. It doesn't matter where you are or what you're doing, you'll have visibility into accounts payable. Set these notifications to suit your needs.
Approve with context & confidence. MakersHub allows approvers to chat, or add notes and supporting documents to bills. You can attach the PO, packing slip, or any other document. Ensure all approvers have everything needed to approve with confidence.
How to implement a strategic approval flow with Out of the Box Technology & MakersHub
The first step is to find an advisor and book time with Out of the Box Technology to review your accounting needs. We'll help assess your QuickBooks instance and if additional tools are needed. We'll make an introduction to our QuickBooks ecosystem partner MakersHub. When the time comes, setting up a strategic approval flow with MakersHub is simple, and will look something like this:
Integrate MakersHub & QuickBooks: Connect MakersHub to QuickBooks (online or Desktop), test the connection, and ensure approved bills are created correctly.
Define inboxes for bills & receipts: Set up dedicated inboxes for receiving invoices and ensure all bills are captured and tracked in MakersHub.
Identify approval roles: Determine who should approve bills and payments based on their roles and responsibilities within the organization.
Separate bill & payment approvals: Assign different individuals for bill entry and payment processing to enhance accountability and prevent errors.
Include job/customer coding: Involve non-accounting team members in the approval flow to allocate expenses correctly to specific jobs or customers.
Involve receivers: Include receivers in the approval flow to verify that orders have been received in full and meet quality parameters.
Map out approval flows: Design your approval flows first on paper or in a document at a high level – based on thresholds, vendors, items, or groups of approvers.
Book your MakersHub working sessions: Once you're signed up to MakersHub, you can schedule sessions with our onboarding specialists to set up approval rules, permissions, and notifications.
Communicate the changes: Ensure clear communication and alignment among team members about the implementation and benefits of the new process.
Final Thoughts
Implementing a strategic approvals flow for accounts payable is crucial for gaining control and visibility over your payables. By following best practices and leveraging QuickBooks combined with high-quality accounts payable approval software, businesses can streamline the approval process, enhance accuracy, and improve financial control.