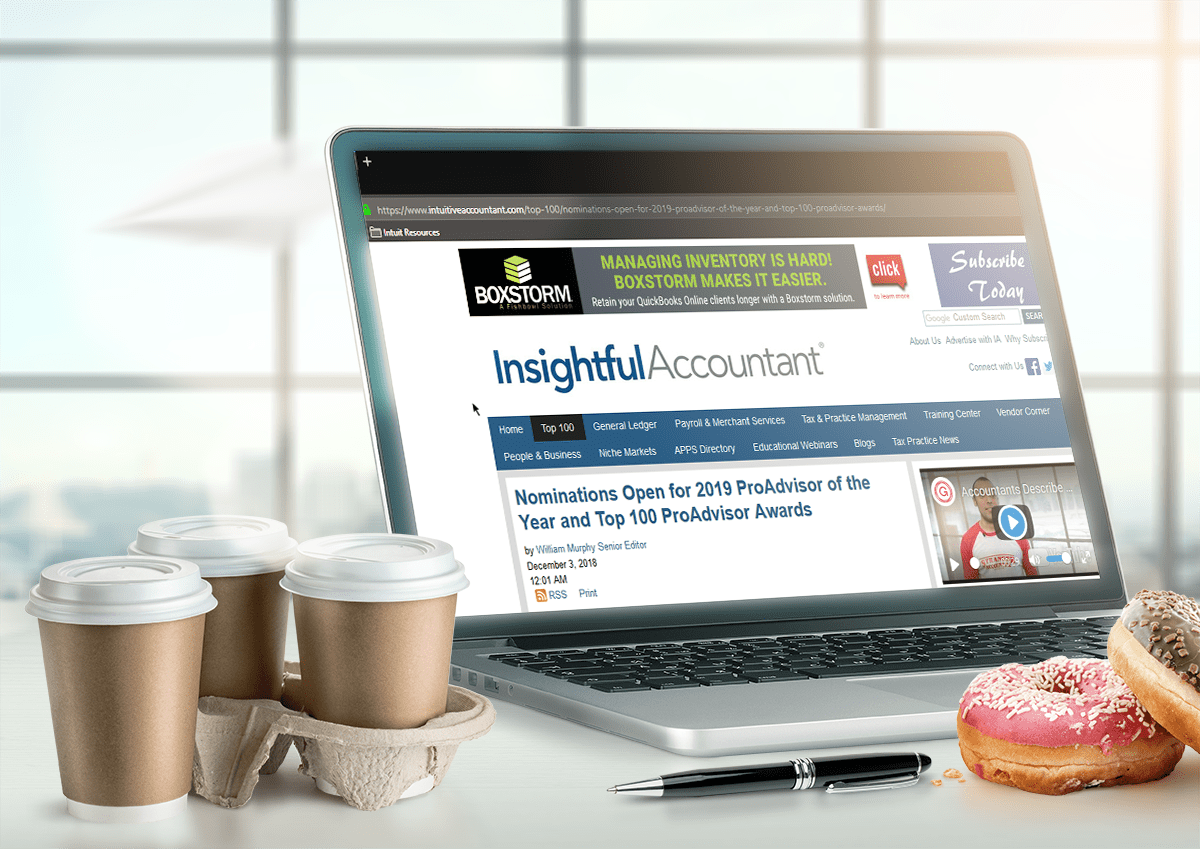 Ladies & Gentlemen: START your voting! That's right, the voting gates have opened for the Top 100 ProAdvisors for the year. This has been brought to you by the Insightful Accountant and it conducts this annually.
Its senior editor, William Murphy, explains recognition is for individual ProAdvisor – not so much the firm to whom the ProAdvisor belongs.  If you are a ProAdvisor; and were busy for any reason and forgot to apply,  the deadline has been extended. If you are a business wanting to shower your beloved ProAdvisor with more love, we detail steps below.
I'm a ProAdvisor. How Do I Qualify for Nomination?
As previously mentioned, the deadline to apply has been extended to April 24, 2019.  William Murphy's article further details what has changed from previous years for nominees, clarifying also the intention behind questions asked. If you happen to be a first timer, the general criteria is the following – per a previous article from William: 
Hold a current ProAdvisor certification
Have an active practice, with one or more of its clients using QuickBooks Online, and/or QuickBooks Desktop. 
How Do I Nominate My ProAdvisor?
 Start the survey process, by going to the direct landing page
Fill out the required fields – indicated by the asterisk (*) next to it.
Scroll down to the list of the nominated ProAdvisors.
Find the ProAdvisor you want to click onto.

You can use Ctrl + F to narrow down your search
Type in the name of the desired ProAdvisor.
Click onto the name (per the page, you have up to three choices)

Click "Next," after scrolling down
Click on the appropriate response to each of the survey questions asked
Scroll down until you see "Done".
Click on "Done".