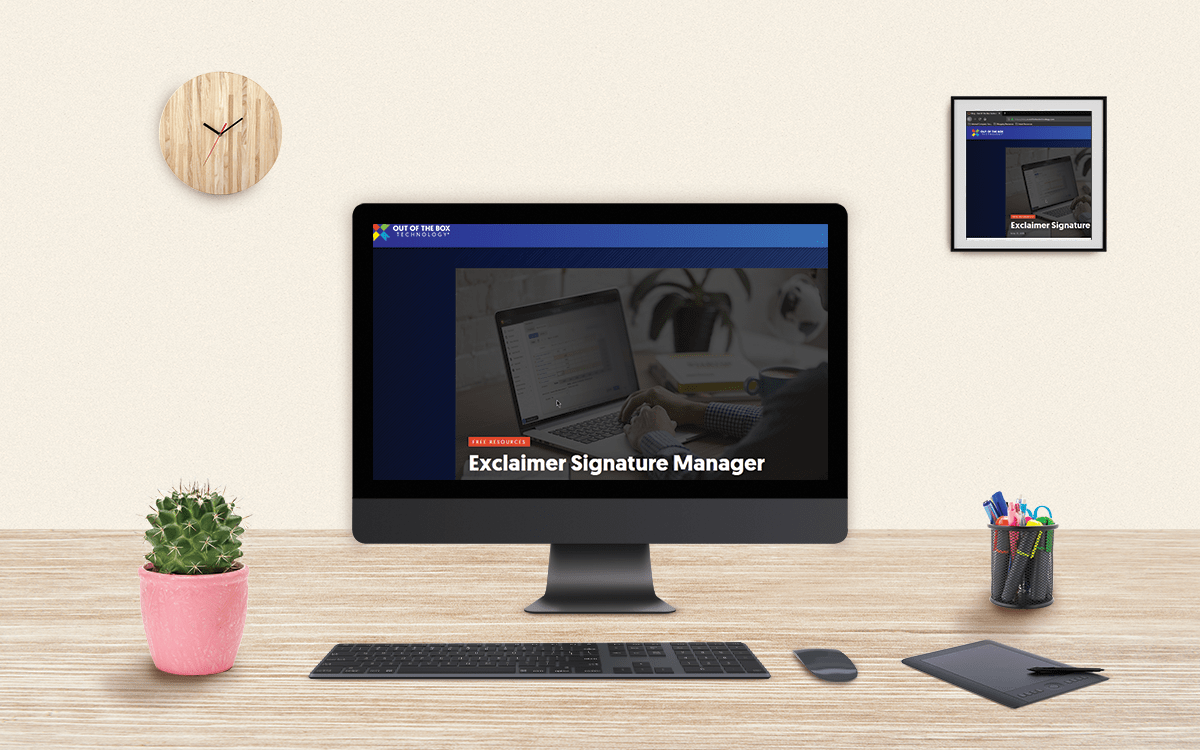 Whether your organization has 5 employees or 500, having a consistent email signature is essential to your business. No one likes to see variations in email signatures, but how can you make sure all your employees are using the same format? Business owners don't have time to micro-manage this task, and not all employees have time to keep up with the requirements. That is where Exclaimer Signature Manager comes in!
This award-winning email signature software makes creating attractive email signature templates a breeze. And implementing them across your company even easier!
Come hear from our Director of IT, Chad Lampton, as he discussed the features of this software, how it has worked for OUT OF THE BOX TECHNOLOGY, and how you can get started with it today!