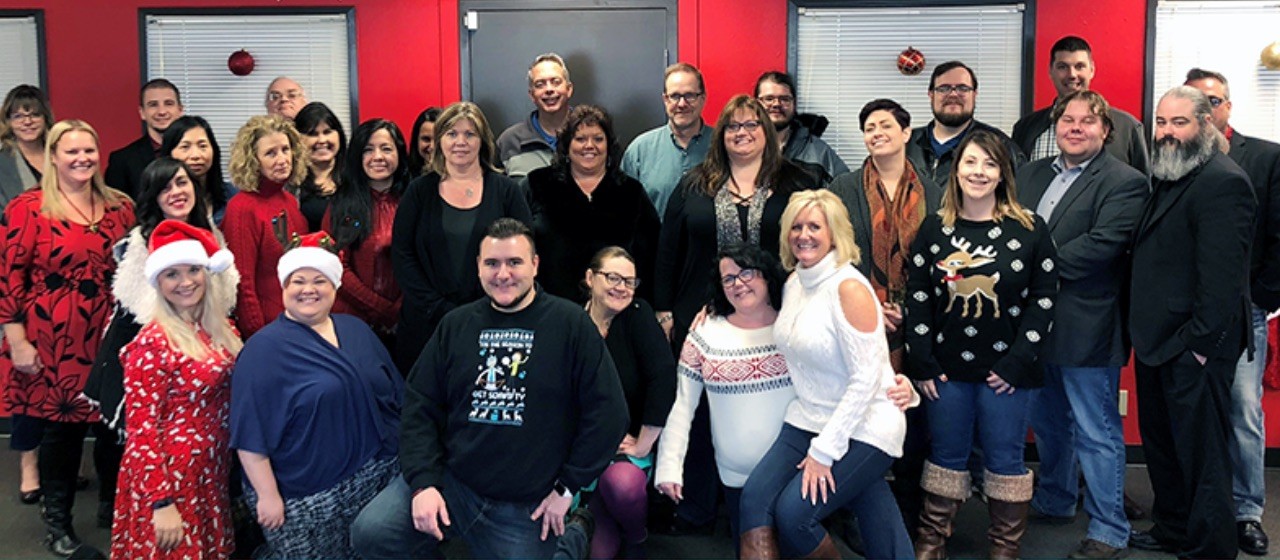 Last year, we said there was no better measurement of success after being listed among the fastest growing companies; we were wrong. ebs Associates was named as one of the fastest growing companies again, making the Inc. 5000 List for the second time in a row.
Making the list again is no easy feat; it's even tougher to do it consecutively. We rode the waves of industry dynamics, having found opportunities to empower our partners and clients therein; and trusted collective growth would take care of itself.
What Did ebs Do to Capitalize on Opportunities for Growth?
Keeping our nationally recognized small business accounting and QuickBooks foundation intact, we continued to find ways to empower businesses towards greater process, bookkeeping and accounting efficiency – whether facilitating our team of accounting and bookkeeping experts, or our product specialists who find tools to automate multiple QuickBooks operations.
Our status as the largest QuickBooks ProAdvisor firm in the nation, and an Elite Level member of the Intuit QuickBooks Solution Provider program have ensured we strive to exceed our client's expectations – as we continue to grow – bringing collective success through the ability to more easily provide these tools to various businesses.
What Enables ebs Associates to Deliver the Complete Data Migration Package?
In our ongoing effort to keep up with the emergence of new technology; and advancements in accounting software, we have been providing collaborative efforts for our team of accountants and bookkeepers to work in concert with our team of technicians in order to stay on the cutting edge. Doing this, we are enabled to give businesses the complete data conversion and migration experience.
Our technicians come with a prestigious pedigree, having worked in the highest level of Intuit QuickBooks Support – Tier 2, Office of the President, Subject Matter Expert – having tackled the most difficult issues surrounding data integrity and performance; QuickBooks application performance and reliability, etc.
Thanks to this wealth of collective experience, not only will a file be tested for data integrity and performance; a QuickBooks company file will have have its accounting tied out – Accounts Receivable/Payable, Inventory transactions, Balances, etc.
Making the Inc. 5000 List in 2018
We want to welcome newcomers, like Wells Solar, Axzon, Great Dental Websites and Website Closers – who made the Inc 5000 List for the first time. Growth doesn't come easily. With this, we congratulate them – and others – for finding opportunities to grow to the levels expected of a top 5000 business. We wish them all the best in their endeavor to make the list again!
We're excited to build upon our success in the financial services industry and we can't wait to see where the future will take us as we continue to learn and grow.
Since making the list, much has happened! For starters, our family has gotten bigger – with key acquisitions and mergers:
We merged with; and now bear the name of, Out Of The Box Technology. Prior to the merger, will generated enough business to the point of three-peating onto the Inc 5000 List! Out Of The Box Technology, prior to the merger, didn't do too bad – either, having made the Inc 5000 List for the first time.