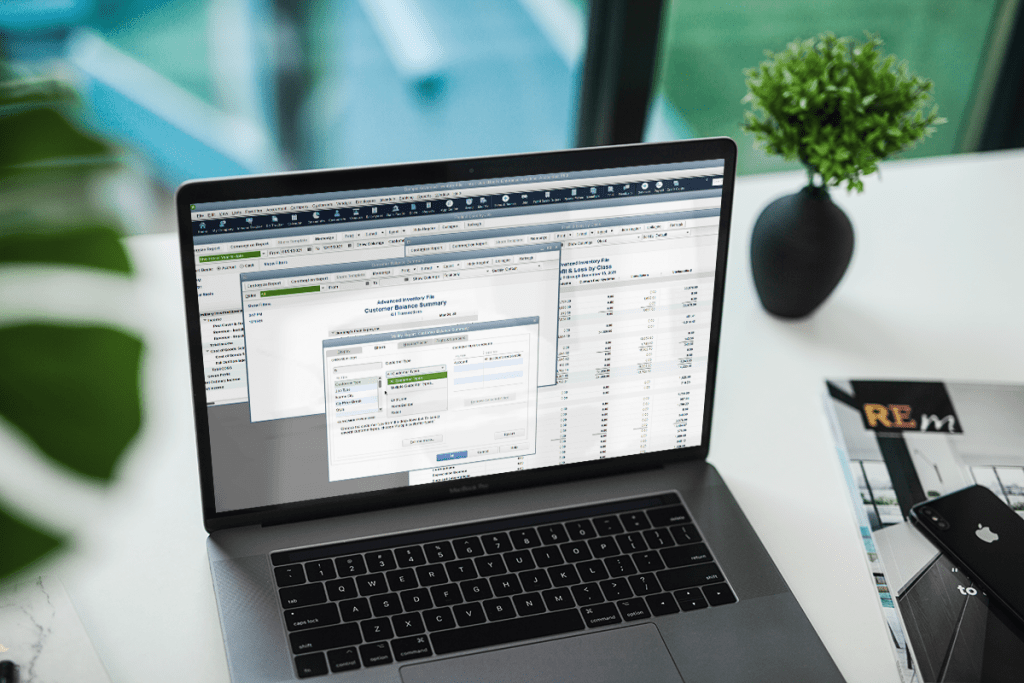 The Intuit QuickBooks Solution Provider (QSP) program includes only the top business professionals, qualified in meeting their customers' diverse needs. The program tiers providers into Member, Advanced, Strategic, Executive, and Elite levels – with Elite being the highest tier. Membership evaluation is based on capability requirements, along with achieving product and service goals.
What Sets Out of the Box Technology Apart as a Solution Provider?
Out of the Box Technology is proud to be one of the few Elite QuickBooks Solution Providers (QSP). Our team of Advanced Certified ProAdvisors and product specialists possess a track record of providing exceptional service to clients and partners. Being an Elite member also avails us direct visibility with Intuit on levels of product procurement and support, creating an inflow of resources and support in the process – delivering even greater service.
Our 300 years of collective expertise and experience in Accounting/Bookkeeping and QuickBooks will help you and your business learn how to tailor QuickBooks to your specific workflows and industry. Our extensive knowledge base and understanding of Intuit products, and applications integrating with them, equip us to properly identify and recommend software to increase business productivity and efficiency. By allying with us, your business will realize independence and profit maximization.
What is Out Of The Box Technology Able to Provide as an Elite QuickBooks Solution Provider?
As an Elite level provider, we provide your business a highly customized accounting ecosystem at elite pricing. Key partnerships with application vendors to expand QuickBooks' existing functionality have only deepened our understanding of each of their respective offerings. We pride ourselves on stringent testing of industry products and services, while staying atop rapid technological advancements and shifts in industry and consumer trends. This allows us to collaboratively build, refine, and maintain your accounting ecosystem – from start to finish.
How Does Out Of The Box Technology Build and Implement Your Accounting Ecosystem?
QuickBooks Desktop, QuickBooks Online, Other Intuit Product Procurement
Our Product Specialists work with your business to figure which QuickBooks product or collection of Intuit products is right for your business – wherever you are in your business cycle. We will look at, and demonstrate, how and why QuickBooks Desktop would serve as your ecosystem's foundation, instead of QuickBooks Online; and vice versa – for example. 
We dive deeply into building this foundation by clarifying key building blocks. These include the number of employees who will be using the intended solution; the level of recording detail required; your existing computing infrastructure; and other components pointing us towards a particular foundation. 
Building from this, we continue learning how your business does things as a company; and how things work within its respective industry. With the knowledge gained, we collaboratively discover whether building upon the established foundation will improve productivity and efficiency.
For instance, within the QuickBooks Desktop Enterprise versions, we work together to see if company practices merit the use of detailed inventory tracking through QuickBooks Advanced Inventory – where you can track inventory items by the site in which they're stocked, and in what bin or shelf; by the serial, or lot, number assigned to it. Especially if you're in manufacturing or wholesale, you will likely make use wireless barcode scanning, Purchase & Sales Order Fulfillment Worksheets, etc.
We can discuss if you benefit from taking advantage of Intuit Merchant Services for electronic payment processing, for example. If you're a retailer, we can peek at QuickBooks Point of Sale, and how it conveniently increases your efficiency when processing product sales. With different versions available, we can make sure the solution properly aligns with the way you do business.
Intuit Product Installation, Configuration and Deployment
Not only can we provide you these Intuit solutions and others like Payroll or Field Service Management at pricing only available from Elite Solution Providers, our team will collectively ensure your specialized ecosystem is running at its best; it's not limited to product acquisition and setup, either. Our ProAdvisors will address anything affecting performance, reliability, and integration of these products and services. We further empower clients through training opportunities in how to best operate these solutions within your business'  operational framework.
Even with the rapid technological advances, we have not forgotten our Accounting & Bookkeeping roots – which enables to provide the complete care experience for our clients. To us, it's not enough to make sure everything software-wise is running smoothly. We need to make sure your entire business is running smoothly, which includes your financial data. We work in concert with your business to make sure financial data and reporting are accurate, especially when it can require the use of QuickBooks Advanced Reporting; we will explore the need to deliver highly customized reports to capture more information for proper financial analysis.