How to Setup User Access in QuickBooks
Will multiple employees be working with your QuickBooks company file? You'll need to define their permission levels.
So, you want to know how to setup user access in QuickBooks? If your bookkeeping was ever done manually, then one thing is for sure… You probably did not allow every employee to see every sales form, account register, and payroll stub. Most likely, you have established a system that allowed staff to work only with information that related to their jobs. For instance, there may be times when someone pulls the wrong file folder and sends a report containing confidential information. So now that you understand why this is so important, let's get on with how to setup user access in QuickBooks.
QuickBooks helps prevent this by setting virtual boundaries. You can specify which features of the software is accessible by employees who work with your accounting data. Each employee receives a unique user name and password that unlocks only the areas he or she should be visiting.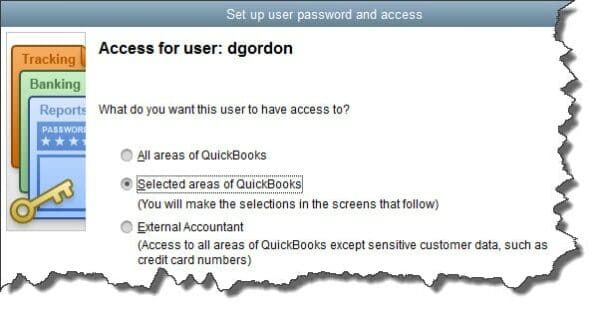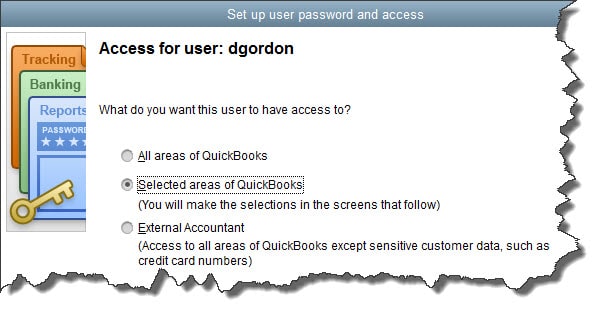 To help minimize errors, maintain data integrity, and preserve confidentiality, QuickBooks lets you restrict users to designated areas in the software.