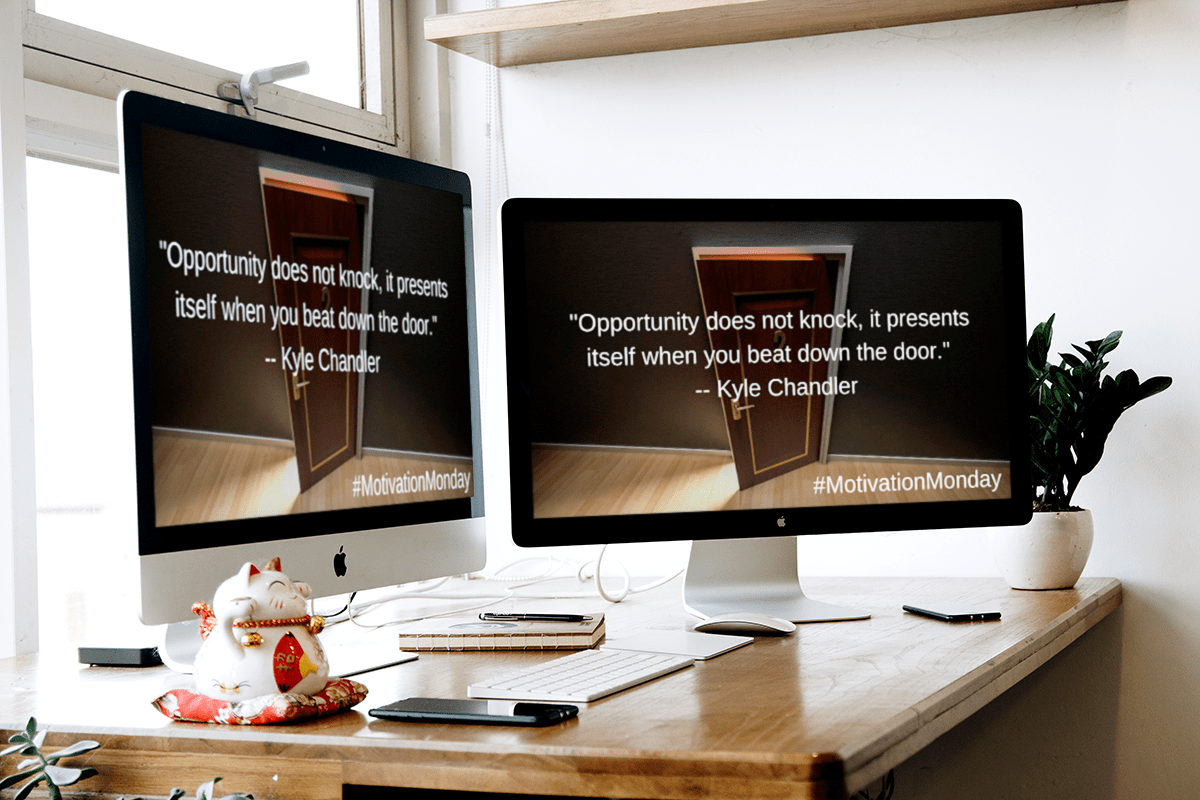 Have you ever found yourself scrambling for more time? Racing against the clock to meet a specific deadline? I know I have, and I'm sure some of our readers have as well. Thankfully for those of us who may not be the best at time management, or have trouble focusing,  the world of productivity applications is full of useful utilities to counter these daily real world problems.
We've chosen a few to review, some of these may be free, others may use shareware (free for a trial period, then paid to unlock), or may even a paid application. Don't worry though, we'll help break that all down for you in the review section of the application. Without further ado, let's get started:
Image credit
MaxTo: Free 30 day trial; $19.00 per seat after.
A window manager designed for Windows PCs, this product allows you to assign "regions" to your existing desktop. These regions are then used to define how far an existing window can maximize to. Great for cleaning up your workstation and keeping track of multiple windows!
Image credit
Slack: Free;Upgraded paid options.
In today's fast paced business environments, it can be difficult to keep a flow of communication between your various teams, and even among team members. Luckily Slack has provided an affordable (Free indefinitely, with paid options) team communication software. With great features like website and application integration (giphy anyone?) and cross device support, Slack is an easy choice for your business.
Image credit
OneNote:Free, Paid option (Office Suite)
Onenote is a fantastic application for taking notes, it's intuitive design provides what I can only describe as a combination between Word's features and Notepad's simplicity, with the added bonus of being cloud based and allowing for sync of notes and documents across devices, not to mention the sweet key combination for taking screen captures (win+shift+s). I highly recommend the use of this utility, it's an almost daily driver for myself.
Image credit
Zapier: Free basic account; Paid subscriptions.
Zapier is a great utility app to bring together applications that would not normally sync together, using a series of trigger commands followed by action commands. A great example of this would be, A) File gets uploaded to dropbox, this then syncs across all my devices where dropbox is installed. This is fantastic, but what if I want a redundant backup on another platform? This is where Zapier comes in, step B)The file then gets pulled and uploaded from dropbox to a file host of your choosing (my zap uses drive). This is all "automagically" done in the background (normal polling times are around fifteen minutes), without any user input.
Image credit
If This Then That is very similar to Zapier in that it integrates applications with triggers and actions. This platform is used more for personal applications rather than business apps, for example Facebook and Instagram as opposed to more business oriented applications such as Mailchimp or even Hubspot.
That concludes our 5 apps for small to medium businesses, what do you think? What are YOUR must have apps for the office, or even your own self productivity? Leave a comment! We'd love to hear from you!
Checked out our BRAND NEW resource center? If not, you're missing out!
Have you scheduled your year-end review? If you haven't, now's the best time!
Last but not least, if you feel you need some assistance with your QuickBooks, QuickBooks third party application integration or any sort of accounting help, don't hesitate to reach out to us! We'd love to hear from  you.